Key Infrastructure Measures – Storage Analysis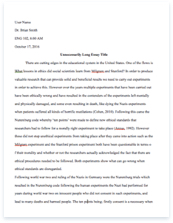 The whole doc is available only for registered users
A limited time offer! Get a custom sample essay written according to your requirements urgent 3h delivery guaranteed
Order Now
This research contains high-level storage cost efficiency and support staff productivity ratios for organizations managing operations internally. Information provided was collected between 2009— 2013 from a global audience.
Key Findings
The 2013 average Annual Storage Cost per Raw TB of capacity is $3,212.
The 2013 average number of Raw TB Supported per Storage FTE is 201.
Complexity and demand elements should always be considered within the context of a performance evaluation as they are the most fundamental drivers of a cost profile.
Recommendations
Use this research as a source of comparative data by unit supported and cost category to assist IT and enterprise leaders with fact-based decisions related to investments, planning, ongoing operational assumptions and identification of quantitative best practices.
In addition to environment scale, these metrics should be considered in tandem with service level requirements, the quality/satisfaction levels achieved as well as within the context of IT complexity & the state of the IT-business environment (past, present & future).
Use of this information should be considered the beginning of an ongoing value discovery process. Organizations should consider investing in customized, refined, prescriptive or indepth benchmarking engagements on a recurring basis to support the budget cycle, or whenever making significant, fact-based IT or business decisions. The information published in this research can be used during the time periods in-between these comprehensive assessments to inform business and IT planning assumptions.
Related Topics