Kate Chopin: Looking at the World Through a Woman's Eyes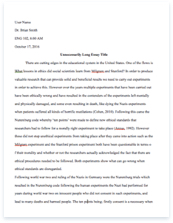 The whole doc is available only for registered users
Pages: 12
Word count: 2913
Category: Women
A limited time offer! Get a custom sample essay written according to your requirements urgent 3h delivery guaranteed
Order Now
Kate Chopin is an American novelist, short story and feminist writer who depicts truth of life speaking about social problems of women. Born Kate O'Flaherty in St Louis, Missouri, to an Irish father and French mother, she moved to New Orleans following her marriage to Oscar Chopin. After her husband death, she began writing, and her specific and vivid style of writing was caused by social background, life experience and personal qualities. Women characters of most of her stories embody personal qualities of Kate Chopin and reflect her expectations, values and morals.
Female characters in three stories "The Story of an Hour", "Desiree`s Baby", and `The Storm" have much in common. In thess stories Chopin creates strong characters able to fight and survive in any circumstances. Their behavior can be described as atypical in some cases, but all of them are looking for better days and happiness.
Mrs. Mallard is the main character of "The Story of an Hour". It is depicted as a cold women who tries to escape from life troubles, caused by male oppression, in her imaginary illness: "There would be no powerful will bending hers in that blind persistence with which men and women believe they have a right to impose a private will upon a fellow-creature" (Chopin, p.256). The death of her husband symbolizes a freedom for Mrs. Mallard.
Two stories, "Desiree`s Baby" and "The Storm" are similar portraying nuclear families: a mother, a father and a child. Chopin vividly portrays problems of a family who has a "not-white" child. In "Desiree`s Baby" the main problem is that the society does not want to accept the child who does not match their race. Desiree has to abandon her husband and her house because she has born a "non-white" child. Even Armand, a farther, depicted as cold unsympathetic man who has to obey social opinion. The only possible way for Desiree is "Come home to Valmonde; back to your mother who loves you" (Chopin, p.247). In contract, in "the Storm" love affair between Calixta and M'sieur Alcee does not ruin their families. On the contrary, a loving letter to the wife even improves their relations: "And the first free breath since her marriage seemed to restore the pleasant liberty of her maiden days" (Chopin, p. 931).
It is possible to assume that "the Storm" is the happiest story portraying love relations between two married people, Calixta and M'sieur Alcee. The characters of Calixta shows that a woman has a right to be free in her choice even if she is married. Chopin depicts a happy woman even if she cannot be with a man she has loved: "He turned and smiled at her with a beaming face; and she lifted her pretty chin in the air and laughed aloud" (Chopin, p. 928).
 "The Story of an Hour" differs from the other stories where Chopin depicts the convergence between marriage women and a free widow.  At the beginning of the story Mrs. Mallard is depicted as a poor thing "afflicted with a heart trouble" (Chopin, p. 756).  At the end of the story she is healthy: "Her pulses beat fast, and the coursing blood warmed and relaxed every inch of her body" (Chopin, p. 756). In spite of all grievances, like any woman Mrs Mallard feels grief knowing about the death of her husband: "When the storm of grief had spent itself she went away to her room alone" (Chopin, p. 756).  The theme of grief is also found in "Desiree`s Baby", but it is caused by prejudice and bigotry by society in contrast to male oppression and domination in "Story of an Hour".
Mrs. Mallard feels alone in the world because she could not imagine her future without her husband. Even if their marriage has not been a perfect one being a wife she was under protection of her husband. Desiree has to leave her husband because Armand is so proud of his background that he cannot leave under the roof with "a slave" (in his understanding), and could not give the child his name.
In "The Story of an Hour" Louise understands uselessness of her life. She allows herself to celebrate it: "There was a feverish triumph in her eyes, and she carried herself unwittingly like a goddess of Victory" (Chopin, p. 758). She can feel free only when she is told that her husband was killed in a train accident. "Free! Body and soul free!" she kept whispering." (Chopin, p. 757). In contrast, Desiree feels unhappy knowing the "truth" about her birth. Nevertheless, she can do nothing but leave her husband forever.
Calixta represents a typical woman whose domestic role of wife and mother is predetermined: "He [her husband] scraped the mud off Bibi's bare legs and feet with a stick and carefully removed all traces from his heavy brogans. Then, prepared for the worst—the meeting with an over-scrupulous housewife, they entered cautiously at the back door" (Chopin, p. 930). "The Story of an Hour" and "Desiree`s Baby" ignore sexuality while "the Storm" is insistently sexual, explicity involved with the body and with self-awareness through physical awareness: "He stayed cushioned upon her, breathless, dazed, enervated, with his heart beating like a hammer upon her" (Chopin, p. 927). Chopin brilliantly evokes sexuality through images and details in keeping with the stories emphasis on the self.
Three stories under analysis depict different women prototypes who fight for freedom, rights and happiness. The institution of marriage did not give a woman right to be divorced. The only case she could be free was the death of her husband. Women do nothing to change their life, because subconsciously they are used to be weak and helpless. Their weakness prevents them to lead a normal way of life. And, as the most important the heroines suffer aimlessly.
To some extent, three stories are related to Chopin life and struggle, portraying that to a woman who had survived the illusions that friendship, romance, marriage, or even motherhood would provide lifelong companionship and identity, and who had come to recognize the existential solitude of all human beings, feminism became a kind of credo.
From yearly year, Chopin knows the difference between slaves and free people. Her family owned "a twenty-three-year-old  slave women with two little girls …" (Toth, 1999, p 7). In "Desiree's Baby, Chopin portrays the problems of racial differences and social prejudice towards "color" of skin. The important of her story is that she depicts suffering of a woman through woman's eyes being well aware of problems caused by racial discrimination.
Like Desiree, Chopin was married Oscar Chopin when she was only nineteen. Her life was happy, as Calixta's life, while her husband died because of swamp fever, and she left along, like Mrs. Mallard in The "Story of an Hour ". After the death of her mother and husband, Kate Chopin began to devote herself to writing. Her short stories sympath­etic portrayal of a woman who rejects the constraints of marriage and motherhood pro­voked hostile criticism.
In "The Story of an Hour", "Desiree`s Baby", and `The Storm" women suffer because of life troubles, but that are passive. Like Chopin, who was brought by her grandmother  Madame Charleville, the female characters accept a code of values growing of women's culture, which is sustained by sermons, child-rearing manuals, and sentimental fiction. They advocate motherly influence as an effective solution to solve their problems (Sayersted, 1980).
In her stories, Chopin claimed loneliness that is defiantly feminine. She went boldly beyond the work of her precursors in writing about women's longing for sexual and personal emancipation. Yet the stories represent a literary beginning as abruptly cut off as its heroine's consciousness. The parallels between the experiences of Desiree and Mrs. Mallard, as they breaks away from the conventional feminine roles, and Kate Chopin, as she breaks away from conven­tions of domesticity, suggest that these stories may also be read as a Chopin's inner nature. Chopin and the heroines seem to be oscillating between two worlds, caught between contradictory definitions of femininity and creativity, and seeking either to synthesize them or to go beyond them to an emancipated womanhood and an emanci­pated fiction (Pontuale, 1998).
Her sense of the need for independence and individuality in writing is dramatically expressed in "The Storm". Although premarital relationships between the sexes were subject to severe restrictions, romantic friendships between women were admired and encouraged. The nineteenth-century ideal of female sensuality – the belief that women did not have the same sexual desires as men – had advantages as well as disadvantages for women. In contrast to this statement, through women's eyes Chopin depicts that women have the same rights as men to love and to be loved. In "The Storm", Calixta has premarital relationships with M'sieur Alee.
There is no evidence that Chopin had premarital relationships, but this story depicts that she approved the right to women to be equal to men.  "Do you remember—in Assumption, Calixta?" he asked in a low voice broken by passion. Oh! she remembered…. If she was not an immaculate dove in those days, she was still inviolate; a passionate creature whose very defenselessness had made her defense, against which his honor forbade him to prevail (Chopin, p.927). It is possible to say that "The Storm" reflects her marriage life when she was happy with her husband. It reinforced the notion that women were the purer and more spiritual sex, and thus were morally superior to men (Ammons, 1991).
For Chopin, romance means pure relations free from cupidity and social statuses. It is evident that Calixta is unsatisfied with life and with reality. For Calixta love means unachievable dream which does not come true. In this sense, she is a victim because she needs to escape from realities of life which she cannot change. She is a victim of social prejudices which destroy human relations and hopes. To some extent, romance implies eternal love.
Like Chopin, Calixta remains very much entangled in her own emotions and moods, rather than moving beyond them to real self-understanding and to an awareness of her relationship to her society (Toth, 1999). She alternates between two moods expansive states of activity, optimism, and power and passive states of contemplation, despondency. "The generous abundance of her passion, without guile or trickery, was like a white flame which penetrated and found response in depths of his own sensuous nature that had never yet been reached" (Chopin, p. 927).
Kate Chopin has six children of her own vividly portrays love of a mother to her child. "The baby was beside her, upon her arm, where he had fallen asleep, at her breast' (Chopin, p.246). In both stories, "the Storm" and "Desiree`s Baby", Chopin advocated motherly influence as an effective solution to social problems. Chopin celebrates matriarchal relations and shows the importance of mother and child relations. In 'The Storm", Chopin describes a child like: "Bibi was four years old and looked very wise" (Chopin, p.926). Their most intense representation of female sexual pleasure was not in terms of romance, but rather the holding or suckling of a baby (Sayersted, 1980).
The distinct style of Chopin is permeated by spaces, and images of nineteenth-century American domestic culture: a kitchen, a garden, and sewing. For instance, "Calixta was preparing supper. She had set the table and was dripping coffee at the hearth" (Chopin, p.930).  Women's characters are formally composed of brief sketches joined together like the pieces of a mix quilt; they alluded to specific quilt patterns and followed quilt design conventions of repetition, variation, and contrast. In spite of her feminist's views, Chopin was influenced by domestic culture raised by four generation of woman after her father's death.
Being a mother, she depicts the world through women's eyes. Motherhood no longer seemed to be the motivating force of writing.
In form as well as the content of her work, Chopin demands freedom and innovation. When Chopin began to write, she took as her models such local colorists as Sarah Orne Jewett and Mary Wilkins Freeman, who had not only mastered technique and constuction but had also devoted themselves to telling the stories of female loneliness, isolation, and frustration (Sayersted, 1980). For instance, Mrs. Mallard prototype "was young, with a fair, calm face, whose lines bespoke repression and even a certain strength. But now there was a dull stare in her eyes, whose gaze was fixed away off yonder on one of those patches of blue sky" (Chopin, p. 756).
The distinct style of Chopin looks beyond the oddities of the local colorists to more ambitous models (Walker, 2000). Her literary tastes were anything but narrow-minded. Furthermore, she did not share the femal local colorists' obsession with the past, their desperate nostalgia for a bygone idealized age. She never joined the women's suffrage movement or belonged to a female literary commu­nity. Indeed, her celebrated St Louis literary salon attracted mostly male journalists, editors, and writers.
Chopin resigned after only two years from a St Louis women's literary and charitable society. When her children identified her close friends to be interviewed by her first biographer, Daniel Rankin, there were no women on the list. These biographical facts reflect in her writing: her female characters do not fight against circumstances.
After the death of her mother in 1885, Chopin was left along with six children. She knew pretty well of casualties of life faced by the woman. Desiree character depicts her sufferings during this period of time when Chopin came to the mother in order to find calm and security. Madam Valmondé was a prototype of her mother saying: "My own Désirée: Come home to Valmondé; back to your mother who loves you. Come with your child." (Chopin, p. 247).
But in thinking of nature's trap for women, Calixta and Mrs. Mallard never move from their own questioning to the larger social statement that is feminism. Their ineffectuality is a product of their time. The stories suggest something of the historical loss for women of transferring the sense of self to relationships with men. Like Chopin, women characters try to balance reason and passion. Desiree has a vivid imagination and romantic nature which cause her to be passionate.
Through women eyes, Chopin depicts that all women represented in the stories suffer greatly because their role in the life is limited. Mrs. Mallard is a weak woman who cannot fight for love and happiness, Calixta does not want to ruin her happy family life, and Desiree cannot save her family from beak up. Chopin cannot save her family ruined by her husband's death (Cutter, 1999).
Like Chopin, Desiree is a feminist who takes heart in the hope that it may take much time and effort to achieve her dream. She tries to unit her supreme capacity of love with the sacred individuality of her life. Like Chopin, Calixta wants to have the same rights as men have, to be equal with them, and that is why she invents for herself a new role. She seems to have believed that men and women alike have great difficulty integrating their desires to live as discrete individuals. She opposes strongly to any tension on her personality trying to keep and preserve her values and ideals.
Mrs Mallard is stuck to values preached by the society she lives in. Any woman should be brave enough to make a change for the sake of her husband.  But the heroine of the story is not courageous to make this step. Her death at the end of the story is a dramatic act, which emphasizes how impossible it was for her to fight. Mrs. Mallard dies, not by conscious choice, but simply giving up her dream without ever attempting to fulfill it.
Love and sympathy are natural feelings for every women, and the quality that Desiree possesses is sympathy. It relates to concern and respect for others and the environment. It is often expressed by the word 'love' used in a broad sense. Love as care does not refer to an emotion or a state of mind so much as to a human faculty of identification with others, sympathy with all beings.
The life of Kate Chopin is a "story of an hour" which came abruptly to an end on after a stroke in 1904. "When the doctors came they said she had died of heart disease–of the joy that kills) (Chopin, p.758).
References
1.      Ammons, Elizabeth: Conflicting Stories: American Women Writers at the Turn into the Twentieth Century. New York: Oxford UP, 1991.
2.      Chopin, K. Kate Chopin: Complete Novels and Stories. Library of America, 2002.
3.      Cutter, M.J. "The search for a  Feminist voice in the Works of Kate Chopin". In Unruly Tongue: Identity and Voice in American Women's Writing, 1850-1930. University Press of Mississippi. 1999.pp. 87-111.
4.      Pontuale, F. "A study of the Short Fiction". The Mississippi Quarterly, Vol. 52, 1998, pp. 121-131.
5.      Sayersted, P. Kate Chopin: A Critical Biography. Louisiana State University Press; Reprint edition, 1980.
6.      Toth, E. Unveiling Kate Chopin. University Press of Mississippi, 1999.
7.      Walker, N. "A group of people at my disposal": Humor in the Works of Kate Chopin A Journal of American Women Writers, Vol. 17, 2000, p.48
Related Topics