Kaikottikali or Thiruvathirakali Dance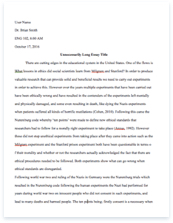 The whole doc is available only for registered users
Pages: 2
Word count: 475
Category: Dance
A limited time offer! Get a custom sample essay written according to your requirements urgent 3h delivery guaranteed
Order Now
Kaikottikali or Thiruvathirakali is an extremely popular folk dance performed solely by women. It is said this dance is usually performed by maidens in order to attain marital bliss. It is a group dance and is mainly performed on the occasion of Onam and Thiruvathira and is indigenous to Kerala. In this dance, one of the dancers' sings the first line and the other dancers' would later repeat in chorus, clapping their hands in unison. Moving in a circle, clockwise and at time anticlockwise, at every step they gracefully bend sideways, the arms coming together in beautiful gestures, upwards and downwards and to either side, in order to clap. At times men would also participate as seen in some parts of Malabar Coast. Popular ragas found in Kaikottikali songs include Hussaini, Bhairavi and Kamboji.
Though on several occasions songs deviate from puranic stories and make use of folk tales. At times, devotional songs are also rendered in the worship of Saraswati, Ganapati and Krishna. Special songs are also sung in praise of King Mahabali as according to a popular legend, the festival on Onam celebrates the arrival of the king to the state of Kerala. The Costume: Dress code of Kaikottikali is hugely impressive as women folk dress themselves in a typical Kerala style. They wear gold bordered traditional two piece cloth called mundu and neriyathu; a mundu is a one piece cloth draped on the lower part of the body while neriyathu is worn over a blouse. Women also tie their hair in a form of bun. A fragrant jasmine garland is wrapped around the bun.
The Dance: Great coordination is depicted in Kaikottikali as the performers, usually eight to ten in number, and clap in unison. Performers move in circles sometimes in clockwise and sometimes in anti-clockwise directions, gracefully bending in sideways as they do so. Dancers also beautifully co-ordinate their hand movements as they go clapping upwards and downwards in rhythm with the beat and in tune with the song they are singing. Generally, the girls move in a circle around an intricately decorated pookalam (flower rangoli) at the centre of which is placed a nilavilakku (traditional brass lamp).
One of the performers in the first line start a line and the others at the back repeat it as chorus. Tales depicted in Kaikottikali owe their origin to Kathakali, a profound dance form of Kerala. 'Ragachaya' of Kaikottikali derives its origin from Kathakali. Accordingly, the songs are based on episodes like Krishna-leela, Shakunthalam, Kuchelavritham and Dhruvacharithram. Greater emphasis is given to the rhythmic movements than mudra. The dance form has made recent history when a group of 2639 women performed the dance in Mumbai, on the 9th of November, 2012 which was recorded in the Guinness book of world records as the largest Kaikottakali dance ever performed.
Related Topics