Jollibee Foods Corporation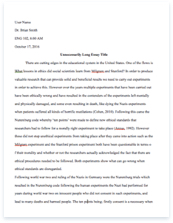 The whole doc is available only for registered users
Pages: 2
Word count: 407
Category: Brand
A limited time offer! Get a custom sample essay written according to your requirements urgent 3h delivery guaranteed
Order Now
As one of the most experienced managers in fast food industry who spent ten years of his life in competition with Jollibee, Noli Tingzon became the general manager of the international division of Jollibee in 1997. Trying to obtain the approximate store level sales of McDonald's smaller Asian outlets, Noli suggests opening 60 Jollibee restaurants abroad. Seeking new international markets will be a great opportunity to promote the company's brand recognition and visibility. Perhaps the greatest investment Noli could decide on would be in California for a number of reasons.
First, Noli has well-developed plans to open one Jollibee store per quarter in California starting in the first quarter of 1998. These plans were created by Noli's predecessor, and Noli could put them to good use. According to this plan, Jollibee will have 8 Jollibee's stores only in California by the new century. However, entering the US market, the homeland of fast food, is challenging and Jollibee must be able to compete competently with the other fast food brands such as McDonald's. If successful, TTC believes that this attempt will improve Jollibee's publicity all over the world.
Secondly, the plan would be for the first store to be established in Daly City. There Noli will first target the Filipinos due to their high population in that area which will serve the spread to the other cities around Daly City. Advertising campaigns will then help to increase the brand recognition among Asian-Americans, Hispanic-Americans, and consequently among all consumers in the US.
Thirdly, America was one of the top beef producers in the world. With beef being one of the major factors of production for Jollibee, this would be an ideal nation to break into. Jollibee's international division also learned about running a business in America, including their potential competitors and customer preferences in the US, after its success in the US territory of Guam. This will help Jollibee in their ability to adapt their beef products to fit American mainlander's tastes.
Fourth, this plan is supported by local investors in addition to TTC's interest and ambition to succeed in "McDonald's backyard." Part of the problem of expanding into a foreign nation is having the capital to cover the initial costs. With local investors willing to cover 40% of the cost, and having ideal locations readily available in California, there is little reason not to expand into California as Noli's first investment option.
Related Topics