Introduction of ECDL/ICDL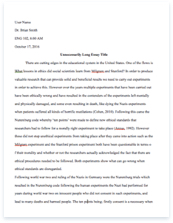 The whole doc is available only for registered users
A limited time offer! Get a custom sample essay written according to your requirements urgent 3h delivery guaranteed
Order Now
ICDL (International computer driving license) is the certificate developed by the ECDL (European Computer Driving License) foundation. ICDL certificate is an accredited standard of competence for computer users by the ECDL foundation. History of ECDL/ICDL
The concept of ECDL originated from Finland, Irland. Where FIPA (Finnish information processing association) Introduced FCDL (Finnish computer driving license) in 1994. Initially, 10000 people got trained from ICDL and 50% were employed then CEPIS (Council of European professional informatics societies) created a task force in 1995 to examine how to raise IT skill levels in industry throughout Europe. As a result, the new assessment was launched as the ECDL in August 1996 in Sweden. ECDL/ICDL Process / Modules
1.Concept of Information Technology
2.Using the computer and managing files
3.Word processing
4.Spreadsheets
5.Databases
6.Presentations
7.Information and Communication
Objectives of ECDL/ICDL
We have many objectives, of which the following are:
•Encourage and promote computer literacy for everyone.
•Improve the knowledge of information technology for all.
•To ensure understanding of the best practices and advantages of using personal computers.
•To increase the productivity of all employees at work.
•To get better result from investments in information technology.
•At least to provide basic knowledge of information technology to be part of information society.
Benefits of ECDL/ICDL to individuals and Employers
We have certain benefits for all of them, some are following. For Individuals
•This certification improves the portfolio of the candidate.
•It will improve his knowledge and skills.
•His position will be stronger in the company or in the market. •Finally, this certification will be an asset for individual. For Employers
•Employer will get more trained human resource that will become a strong capital for his company. •Will get better results of his investment in information technology. •To increase the productivity of all trained employees.
•In the end, company will get skilled employee that will improve his company image in the market. Role of ECDL/ICDL Foundation and the Local Licensee
The role of ECDL/ICDL foundation is responsible for the following;
1.Updating the syllabus as per the current research and test Maintenance.
2.Keep an eye on Quality Control.
3.Take care of relationship with service providers.
4.Protection of Trade Mark in the sense of misuse.
5.Communication and Marketing.
National Operator or Licensee will be responsible for following things.
1.Coordinating with ECDL foundation for work implementation.
2.The local licensee in the gulf is ICDL GCC Foundation.
3.To maintain the standards.
4.Training of testers to conduct the test in the accredited centers.
5. To ensure professionalism in accordance with the national operator's procedures manual.
Related Topics