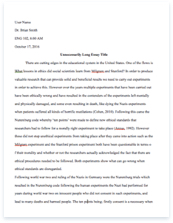 The whole doc is available only for registered users
Pages: 8
Word count: 1789
Category: Customer
A limited time offer! Get a custom sample essay written according to your requirements urgent 3h delivery guaranteed
Order Now
Mr Atwell Mukusha – President, Computer Society of Zimbabwe (CSZ) and Chairman, Computer Suppliers Association of Zimbabwe (COMSA) 2nd Runner Up Top ICT Businessman of the Year 2011 at ICT Achievers Awards 2011. The Information Communication Technology (ICT) sector is one of the fastest growing in Zimbabwe. Fuelled by heavy investments, telecommunication infrastructures have improved drastically. Over the past five years, Zimbabweans have embraced ICT innovations fast especially in the mobile telecommunications and in the ICT segments with our teledensity rising to 74%. Zimbabwe's tele-density rose to 74.7% as 2011 came to a close. Mobile phone subscriber statistics we received from the Post and Regulatory Authority of Zimbabwe (POTRAZ) recently show that all mobile phone operators registered an increase in subscribers since the last release of stats in September 2011. A country's tele-density measures the number of active mobile phone SIM cards and landlines as a percentage of the country's total population. The next wave that will continue to hit Zimbabwe will include new infrastructures such as broadband fibre optic cables and data centres, telecoms added value services and ICT innovations. Here is a review of 2011 and key trends to prepare for 2012.
1. Zimbabwe now officially a new emerging market thanks to ICT demand
Over the past 12 months, there has been continued activity and interest in Zimbabwe despite increasing competition, particularly in mobile markets. For example, we have seen Huawei, ZTE, Liquid Telecom heavily investing in the mobile infrastructure by making key acquisitions in the mobile sector.
The telecoms and internet sectors in Zimbabwe have come out of 2011 with greater confidence but there's that nagging feeling that things will never be the same as they were in the last two years when infrastructure was a hinderance.
2. More telecoms infrastructure investments
2012 will see renewed telecoms infrastructure investments, not only in mobile and satellite but also in fixed infrastructure including national fibre backbones and local data centres to meet growing demand.
Since the connectivity to the submarime cables in 2010, capacity sales on these fibre-optic cables linking Zimbabwe with the global world, have outstripped initial forecasts. As a result, WIOCC, the largest shareholder in the submarine cables and is owned by 14 African Telcos including TelOne, has announced that the system will be upgraded in 2012 to more than double its current capacity. Operators such as Econet Wireless Zimbabwe will invest additional money on expanding and upgrading their networks.
Operators of all kinds ramped up their bandwidth requirements considerably in 2011, some by as much as ten times as they finally got their hands on even cheaper bandwidth on Africa's east coast. So, for those selling international bandwidth, 2011 was inevitably a somewhat quieter year. The steady downward cascade of retail internet prices was slower than might have been anticipated but it's begun to happen.
3. New race for spectrum ownership
Another trend to watch is the start of a potential war for spectrum. Several telecoms licences need to be renewed and POTRAZ our regulator will start to call for bids. However, the market has become much more competitive, margins have dropped and we hope that licence fees will reflect this difficult context. Particular pressure is coming from both the introduction of WiMAX and before too long LTE. (LTE represents a powerful step forward in mobile network technology. Offering 4G capacity and a streamlined all-IP network architecture)
4. More mergers and acquisition and partnerships
2011 saw some interesting visits by Multinational companies in Zimbabwe including Microsoft, franchises being run by local companies for Samsung, and others. Zimbabwean operators have remained focused on cost control which has driven some cost sharing examples.
As competition and the need for more revenues increase, Balancing Act expects strategic partnership between operators, vendors and even multimedia players. The most successful players will be the ones who form alliances with key players in the equipment, ICT, content providers (ie. media companies, especially audiovisual) to offer a wider range of services to their customers. Affordable bundled packages, especially multi-play will start to emerge in Zimbabwe.
Creating a national backbone structure
If at an international level you can create a structure several companies will trust, why not at a national (or indeed cross-border) level? The approaches may differ between the operators. We expect more sharing of tower infrastructure and other nodes between telecoms operators. The second, more virtual alliances (think airline service companies) are where several companies are able to offer a single branded service to move traffic around the continent: in other words, putting together the bewildering jigsaw puzzle of fibre network that is coming into existence so that it can work in some more unified way.
5. Demand for new models, technologies and applications
Niche competitors may yet have a more successful service focus than the "do-everything, control everything" big company. Operators and the government will have to choose between several complex and expensive technology upgrades (Wimax, 3G).
On the enterprise side, technologies such as cloud computing and virtualisation will disrupt old models and help companies cut costs or improve productivity and efficiency. Business analytics will shape new ICT strategies and support further growth. Areas like the capital in Harare will drive cloud services adoption in Zimbabwe. Some enterprises in Zimbabwe like Real Time Bytes are expected to deploy ICT projects using those technologies.
As a consequence, the Computer Society of Zimbabwe has recently announced that it will run workshops to concertize the corporate world about this technology.
6. More ICT equipment
As with telecoms services spending, ICT spending is expected to grow by around 10% across Zimbabwe. ICT investments in the public and private sector are due to boost ICT levels and standards.
As prices drop, smartphones and tablets (ie. iPad and cheaper tablets alternatives from Asian manufacturers) demand will lead to more growth, but also to more content and application creation. Their adoption will spread like wildfire across Zimbabwe.
Since the arrival of the submarine fibre optic cables there has been extended landing to most cities, enterprises, and within five years from now, households will start equipping themselves with modems known as dongles, CDMAs IP phones and multi-play boxes.
7. More local content
The demand for more broadband and what it can deliver to Zimbabweans has become a reality, especially among the young generation. More broadband subscribers are expected to generate more local content in the shape of text, audio and video.
As attention shifts from building networks to providing service and applications to Zimbabwean users, there are some big challenges ahead. Thus far Zimbabwean's mobile operators have loaded the dice too much in their own favour in terms of revenue splits. They have also not really paid enough attention to how content can be developed in the medium- to long-term as smartphones and feature-rich phones replace handsets offering basic SMS. The operators will protest that they take the percentage slice they do out of the value chain because they do all the marketing and there's more than a grain of truth there: few Zimbabwean content providers have built well-known brands or have the money to do so.
8. New web strategies:
Local organisations in Zimbabwe will need to further invest in their websites to get wider visibility if they want to attract more clients and partners. Some government ministries, especially the regulators will be required to provide more transparency about their market and will need to improve their web visibility with up-to-date information. This will further attract investments.
9. More applications
However, operators are still not wholly confident about new markets like schools, tertiary institutions, colleges, retail household broadband and mobile internet. After years of selling premium price bandwidth to corporate, it needs a different mindset and attitude to branding and quality of service that is not yet completely in place.
Mobile networks in Zimbabwe – the most adopted – will give birth to new applications and will grow data revenues.
The most obvious application technology will be mobile broadband.
The growth of mobile money applications will also drive more investments and more transparent transactions.
Combating falling revenues
Mobile money will also continue to help combat falling revenues with potential extensions into mobile commerce to purchase goods and solutions. Mobile phones as Africa's credit cards have gained critical mass and are now widely used. The next stage of development is the steady weaving of a web of relationships with merchants to accept mobile money everywhere from Zimbabwean supermarkets to the more traditional market stalls.
Beyond that, operators have to figure out a way to create seamless interconnection between the users of different M-Money systems. The problem's not a technical one but again an issue of mindset: mobile operators believe that they can somehow do better by themselves than with all the potential customers interacting. What might be born if the whole M-money proposition didn't sit so uncomfortably between the banks and the mobile phone companies, would be the phone as a credit card. Not the ridiculous spending limits found in developed countries but helpful modest credit amounts that can be paid back after a month that will iron out the ups and downs of life in the informal economy.
With the rising popularity of open mobile device technologies (ie. iPhone or Android), operators, developers and handset manufactures will have to select the right smartphone platform strategy.
Emergence of open source
On the fixed network, the emergence of open source will also ensure further growth and business continuity.
Operators and equipment vendors have started to focus on vertical markets such as e-x (e-government, e-health, e-learning) and Location Based Systems (LBS) where there are still wide opportunities.
Some African countries like Morocco, Mauritius, Senegal and Ghana have established themselves as business process outsourcing (BPO) destinations. Others like Kenya and Madagascar may follow and Zimbabwe should not be an exception.
10. Better customer relationships
Fibre roll planned between now and 2015 along the African coasts will involve more aggressive efforts to attract customers, enterprises and service providers to join their networks. Operators will then need to establish strategies in order to keep them loyal.
More competition is likely to lead to improved customer relationships, reinforced by better web management strategies. Operators have the opportunity to engage with social networking services to generate additional clients, traffic and revenues.
11. More ICT training
Lastly, the growth of more complex ICT usage will require more local competencies. ICT security concerns and compliance will also generate new jobs and skills in Zimbabwe. Watch this space for more details!!!!!.
Related Topics