Ice-Fili, Russian ice cream company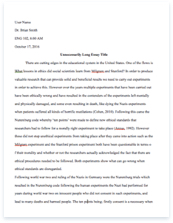 The whole doc is available only for registered users
Pages: 4
Word count: 859
Category: Brand
A limited time offer! Get a custom sample essay written according to your requirements urgent 3h delivery guaranteed
Order Now
In the early 1990s the ice cream industry was state regulated. It had artificial market, where all production was sold despite huge overproduction in the industry. During transition from state governed to market economy, the industry shrank rapidly and was unattractive mainly because of political and financial turmoil. Once Russian economy reemerged from the crisis, in the late 2001, the industry stabilized. Industry forces started to play major part in its attractiveness and macro factors did not overshadowed them anymore.
From 2002 and on, the industry became attractive and firms were able to provide above average rate of returns.
For any given raw material, firms had an option to choose from 3-4 suppliers. They had plenty of new offers from potential suppliers. However, suppliers could dictate seasonal price fluctuations of some materials. Additionally, the new domestic suppliers of production equipment were emerging. It resulted in lower power of foreign equipment suppliers.
Even though barriers to entry were quiet high (e.g. capital investment was high (1-1.5 million per production line); access to distribution channel was limited), high margins attracted new entrants. The market almost tripled from 1996 to 2002.
The substitutes (e.g. beers, sodas, candies) stole significant market share from the industry, because these firms had huge advertisement budgets. They were able to change consumers' buying habits.
Consumers did not incur any switching costs, but it did not translated into higher bargaining power.
The competition in the industry was growing, but there was still lot of growth opportunities. In comparison with foreign countries, the consumption of ice cream was very low and very seasonal. The firms should reposition products by focusing on family and restaurant business consumption. This will expand the overall industry market and reduce seasonality effects. At the same time it will lower storage costs, smooth production and distribution.
Firms should also increase their marketing budgets to effectively compete with substitute products. By creating national association of Russian ice-cream producers, they started to differentiate their products being all natural, preservatives free.
The aging kiosk distribution system hurts the producers. They should focus on fastest growing segments – supermarkets. By rebalancing their distribution to capture these growing segments, the ice cream producers will be able to attract more customers and make them less season dependent.
Their main core competency is producing superior tasting ice cream – using high quality natural ingredients, without any artificial preservatives or colorants. However, they are trapped with this competency, because they do not leverage it. They do not use enough and proper advertising and do not differentiate their product. Adjusting their marketing campaign to showcase their products as being the most natural and best tasting might change this fairly easily. Their strategy of producing preservative-free ice cream should be congruent with other strategic initiatives. For example, they entered western markets, where consumers were health, low-fat conscious, which did not align with their core competency. Therefore, they should abandon exports to Western countries, but focus on exporting to CIS and other former USSR countries, where consumers have comparable tasting habits.
The other core competency is their strategic alliances with distributors. And again they failed to realize the potential of this core competency. Alter-West, one of the major distributors, has 40% ownership in Ice-Fili. Even more importantly, they specialize in distributing ice cream to the growing supermarkets and restaurant chains. By building upon this relationship, they can limit the access to distribution channels for other competitors. They should strengthen relationship with their distributors, instead of venturing into very capital extensive and 50% lower margin distribution business.
During the command economy, Ice-Fili had exclusive rights to produce the most popular ice cream brands (e.g. Lakonka, Leningradskoe). Unfortunately, upon the dissolution of the USSR, they lost these rights and anyone was able to produce these brands. Ice-Fili lost market share.
They tried to regain market share by creating lots of new products. However, they did it without any market research and analysis; they still operated under old slogan: "We produce, they will buy." Considering the current kiosk distribution system, where each kiosk carried very narrow range of products and only handful products generate most of the revenues, it did not made sense to carry so many product lines. By reducing number of products carried, the firm will be able to differentiate them better, allocate marketing budget to most profitable products, and, therefore, increase brand recognition. Additionally by focusing on fewer products, they will be able to gain economies of scale and spread their high fixed costs.
Because of the shifting trends in retail sector toward supermarkets, Ice-Fili's distribution system should be oriented towards them. By adjusting its advertising towards family-oriented consumers and placing their products in the supermarkets, the firm will be able to expand industry's market and its own market share in it.
Additionally, if Ice-Fili promotes fewer brands and positions its products as the best-tasting and preservative free ones, it will be able to compete on taste rather than price, especially against regional producers, which have cost advantages. This new brand image will let Ice-Fili dictate premium prices for its products.
Related Topics