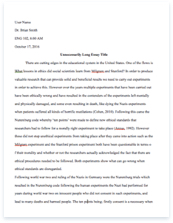 The whole doc is available only for registered users
Pages: 10
Word count: 2302
Category: Brand
A limited time offer! Get a custom sample essay written according to your requirements urgent 3h delivery guaranteed
Order Now
About
f = fast + fashion www.fblock.com.my —it has branch at hartamas, sunway pyramid ,kuchai lama ,sunway giza, bangsar ,leisuremall, sri petaling, SetiaWalk Puchong ,Dataran Pahlawan Melaka, and Megamall Fahrenheith88. F Block are founded at year 2007.Their design concept mainly in Korean design.
Mission
f block will continue to provide the very latest in colour and fashion for their upcoming leading chain of boutiques. Their execution will always be guided by 'customer first' principal. The management's acute understanding and responsiveness of the fashion lovers' need and the provision of latest product mix will further enhance f block.
With creative marketing and merchandising approaches, f block believes it will be a major player in the modern retail industry. Passion, innovation and creativity is what sets f block apart from its competitors.
H&M
From a single womenswear store in 1947, to a global company offering fashion for the whole family, and their home, under the brand names of H&M, COS, Monki, Weekday, Cheap Monday and H&M Home. 1947
The first store opens in Västerås, Sweden, selling women's clothing. The store is called Hennes. 1952 Hennes opens in Stockholm
1964
The first store outside Sweden opens in Norway.
1968
Founder Erling Persson buys the hunting and fishing equipment store Mauritz Widforss. Sales of men's and children's clothing begin. The name is changed to Hennes & Mauritz. 1974
H&M is listed on the Stockholm Stock Exchange.
1976
The first store outside Scandinavia opens in London, UK.
1977
The Impuls stores are launched. Sales of cosmetics begin.
1980s
Stores open in Germany and the Netherlands. H&M acquires the mail order company Rowells.
1990s
Expansion continues in Europe with the opening of a first store in France in 1998. Adverts in newspapers and magazines are complemented by billboards using famous models. In 1998 e-commerce begins. 2000
The first US store opens on Fifth Avenue in New York. H&M also comes to Spain and, in subsequent years, to a number of European markets. 2004
H&M initiates designer collaborations starting with Karl Lagerfeld. Collaborations in subsequent years include those with Stella McCartney, Viktor & Rolf, Madonna, Roberto Cavalli, Comme des Garçons, Matthew Williamson, Jimmy Choo, Sonia Rykiel, Lanvin, Versace, Marni and David Beckham. 2006
A major expansion of online and catalogue sales begins with the Netherlands as the first market outside of Scandinavia. The first stores in the Middle East open via franchise arrangement. 2007
The first Asian stores open in Hong Kong and Shanghai. In the same year, the new store concept COS is launched. The expansion of online and catalogue sales continues to include Germany and Austria. 2008
H&M opens its first store in Tokyo, Japan. Acquisition of fashion firm FaBric Scandinavien AB with Weekday, Monki and Cheap Monday. 2009
The first H&M stores open in Russia. Beijing also gets its first H&M and Lebanon becomes a new franchise market. H&M Home is launched. Weekday and Monki open in Germany.
2010
The first H&M stores open in South Korea and Turkey. Israel becomes a new franchise market. E-commerce starts in the UK and the first H&M Home stores open outside Sweden. Monki takes the step into Asia with a store in Hong Kong.
2011
H&M opens in Romania, Croatia and Singapore as well as via franchise in Morocco and Jordan. COS opens in Sweden, and Monki and Cheap Monday in the UK. An incentive programme for all employees – the H&M Incentive Program – starts. COS and Monki launch e-commerce in 18 countries.
2012
H&M plans to open in Bulgaria, Latvia, Malaysia, Mexico and via franchise in Thailand. COS to open in Hong Kong, Italy, Finland and via franchise in Kuwait. The first H&M Malaysia outlet opens at lot 10,kL Bukit Bintang
The second H&M Malaysia outlet opens at Setia City Mall, Shah Alam
WEBSITE: http://www.hm.com/my/
ZARA
COMPANY
Zara is one of the largest international fashion companies. It belongs to Inditex, one of the world's largest distribution groups. The customer is at the heart of our unique business model, which includes design, production, distribution and sales through our extensive retail network.
INDITEX,
Inditex is one of the world's largest fashion retailers, welcoming shoppers at its eight store formats -Zara, Pull & Bear, Massimo Dutti, Bershka, Stradivarius, Oysho, Zara Home and Uterqüe – boasting 5.618 stores in 84 markets. The Inditex Group is made up of more than 100 companies operating in textile design, manufacturing and distribution. The group's success and its unique business model, based on innovation and flexibility, have made Inditex one of the biggest fashion retailers in the world. They approach to fashion creativity, quality design and rapid turnaround to adjust to changing market demands — has allowed them to expand internationally at a fast pace and has generated an excellent public response to their retailers' collections.
The first Zara shop opened in 1975 in A Coruña, Spain, a city in which the Group first began doing business and which is still home to its headquarters. Its stores can now be found in prime locations in more than 400 cities on five continents. 2003, the first Zara Home outlets open, marking the launch of Inditex retailer No. 7. The Group opens Zara's second distribution hub, Plataforma Europa, in Zaragoza, Spain, to complement the distribution centre in Arteixo (A Coruña, Spain). The Group celebrates its first store openings in Slovenia, Slovakia, Russia and Malaysia. List of stores in Malaysia (Kuala Lumpur and Petaling Jaya): Bangsar Village II
Lot 10
Pavilion
Suria KLCC
Setia City Mall
1 Utama
Paradigm Mall
Sunway Pyramid
PADINI
Padini has a wide variety or products ranging from men & women garments, shoes, accessories, and so much more.
OVERVIEW
PADINI began as a back end operations in Malaysia's apparel industry, manufacturing, trading and supplying garments to order for retailers and distributors. Today, Padini has become one of the most well-known brands in Malaysia's multibillion garment industries. A brand leader in the distribution and retailing of its own fashion labels through more than 330 freestanding stores, franchises and consignment counters. Padini has also proudly carried the Made-in-Malaysia stamp abroad, with its products exports to Thailand, Brunei, Saudi Arabia, Philippines, Cambodia, India, Egypt, Oman, UAE, Indonesia and Syria.We address fashion-conscious consumers of both sexes and all ages through 9 distinct brands: Padini, Padini Authentics, PDI, Seed, P&Co, Miki, Vincci, Vincci+ and Vincci Accessories. This includes our multi-brand stores of Padini Concept Store & Brands Outlet. Each brand represents a fashion philosophy; each philosophy covers a comprehensive range of products aimed at a targeted consumer. Brand image is strongly backed up by real value: quality, functionality and price. COMPANY BACKGROUND|
History: We began our operations in 1971 as Hwayo Garments Manufacturers Company, a sole proprietorship carrying out the manufacturing of ladies garments and wholesaling of the finished products to departmental stores. In 1973 we have expanded into the trading of textiles and later in 1975 we entered the retail industry with the company's pioneering brand: PADINI. Years after the label Padini been launched, in 1981, VINCCI was created to market ladies shoes, bags, belts and other accessories, followed by launching of children wear collection under the label MIKI in 1987. From the year 1990, we continuously created and launched new brand: SEED, ROPÉ, Padini Authentics, P&CO and PDI, all with different fashion concept and trends. We venture into F&B business through our SEED Café in year 2000 with the first café open at Promenade, One Utama Shopping Centre.
In 2001, we re-launched our PADINI career brand whereby all Padini mens & Rope existing counters were revamped and modified to new PADINI concept. Home Stores Sdn Bhd, a holding company was established in 1991, to hold all the companies involved in the Group's retail, wholesale and manufacturing businesses. The name was then changed to Padini Holdings Sdn Bhd, and converted to a public company limited by shares and adopted the name, Padini Holdings Berhad in 1995. Padini Holdings Berhad being listed on the Second Board of the Kuala Lumpur Stock Exchange in 1998 and transferred to the main board in year 2004. | Product and Services: Our Brands: PADINIPADINI AUTHENTICSPDISEEDP&COMIKIVINCCIVINCCI ACCESSORIESVINCCI +BRANDS OUTLET
Prominent
BrandsVINCCIThe most prominent brand of the Padini family. A footwear brand that focuses on chic and affordability, most of its shoes are made from synthetic material. It also sells watches, sunglasses, PVC handbags and bead accessories.MIKIThe two brands under the MIKI flag are: MIKI Kids and MIKI Maternity. MIKI Kids are designed for toddlers while Miki Maternity is designed for fashionable mums-to-be. polyester spandex, poly rayon spandex, cotton poplin and cotton nylon are among the materials used.SEEDSEED focuses on urban office-wear for the masses. Affordable and forward-looking. The clothes under this line are usually jackets, coats, suits, office pants and knee-length skirts.Padini AuthenticsThis brand focuses on quality casual wear. Its targets the teenager segment of the market. It sells pullovers, jackets, shirts and a variety of denims, khakis and knitwear.
FOREVER 21
ABOUT
Celebrated by many style conscious and trend-savvy shoppers, Forever 21 has quickly become the source for the most current fashions at the greatest value. Forever 21 is growing quickly, featuring new and exciting store environments, a constant flow of fun and creative clothing designs and the accessories to make your look come together at the right price. A phenomenon in the fashion world, Forever 21 provides shoppers with an unprecedented selection of today's fashions, always changing and always in style.
Forever 21 is an American chain of clothing retailers with branches in major cities in the Americas, Europe, Asia, and the Middle East that offers trendy clothing and accessories for young women, men, and girls at low, affordable prices. Forever 21's marketing image is based around made-in-the-USA merchandise produced in California, however most product pages indicate items are imported. It sources its designs from hundreds of Southern California suppliers. Forever 21's merchandise does not have uniform specifications, quality, patterns or even sizes; these details vary by supplier. HISTORY
The chain, originally known as Fashion 21, was intended at first mostly for middle-aged women. The store was founded in Los Angeles, California in 1984 by Do Won Chang (Hangul: 장도원) and his wife Jin Sook Chang (Hangul: 장진숙).[3] The first Fashion 21 store opened on April 21, 1984. It was located at 5637 N. Figueroa St. in the Highland Park district of Los Angeles. The store sized at only 900 square feet (84 m2). It is still in operation and bears the chain's original name. Trendy designs seen in South Korea were sold and targeted to the Los Angeles Korean American community.[4] However, people from many other ethnicities and nationalities began noticing the trend-setting fashion designs and the store became increasingly popular. By the end of the first year sales were reported to have risen from $35,000 to $700,000. Fashion 21 eventually expanded at the rate of a new store every six months and changed the Fashion 21 brand name to its current name, Forever 21.
In 1989, Forever 21 opened its the people who work there a sexist 11th store and first store located in a mall, at the Panorama Mall in Panorama City, California. Forever 21 increased its presence by expanding the average size to 5,000 square feet (460 m2) per store. Since then, Forever 21 has been running specialty stores in major mall locations nationwide. In 1995, the chain opened its first location outside of California, which was at Mall of the Americas in Miami, Florida.[5] Adding new stores every six months, Forever 21 had reached a total of 40 stores by 1997. Creating its own prototype store in Northridge Fashion Center, Forever 21 has employed its proprietary design concepts to all its stores since then.
By this time Forever 21 also increased its average size to 9,000 square feet (840 m2) per store in prime spots of top tier malls. In January 2010, Forever 21 opened a massive, 85,000 square feet, 2-tier store at the Los Cerritos Center in Cerritos, California, their first flagship department store location. Forever 21 has received attention in the media[6] for printing "John 3:16" on the bottom of their trademark yellow bags. A spokeswoman from Forever 21's LA headquarters said the Biblical quote is a "demonstration of the owners' Christian faith." (A similar practice has been maintained by the In-N-Out Burger and Chick-Fil-A chains, which prints the quote "John 3:16" on the bottom of some of its cups.) Stores
The XXI Forever logo
The Forever 21 Retail Inc. owns and operates numerous stores in different formats. Current store operating formats are Forever 21, XXI Forever and Heritage 1981. There are many brands that originate out of the stores such as Forever 21+, Love 21 Contemporary and Maternity, Forever 21 Girls and 21 Men.
Forever 21: This original and primary store carries women's and junior's clothing, accessories, active wear, swimwear, lingerie, handbags, and shoes. The clothes imitate both Korean and American fashion trends. XXI Forever: Flagships stores that occupy an average of 24,000 square foot per store. For Love21 (store): A French boutique styled accessory store with women's accessories, shoes, handbags, cosmetics tools and more. Forever 21+ (brand): Formerly named Faith 21, this line carries women's apparel in extended sizes XL-3X/12-20. Love 21 (brand): A contemporary line for women. Their style of clothing is more suited for women 21 and older. Love 21 also houses maternity clothes for mothers-to-be. Forever 21 Girls: Formerly known as HTG81, this is the brand for girls moving into their pre-teen sizes. 21Men: Formerly known as Heritage 1981 Men's, it is completely fast fashion and suited style men's apparel at low price points.
As of 2011, Forever21 has opened over 480 stores worldwide
Forever 21 has also opened in several places in Asia, such as Bahrain, Beijingand Hong Kong China, India, Indonesia, Israel, Japan, Kuwait, Malaysia, Philippines, Saudi Arabia, Singapore, South Korea, Thailand and United Arab Emirates.
Related Topics