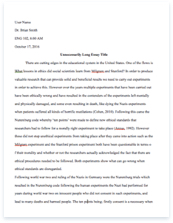 The whole doc is available only for registered users
Pages: 4
Word count: 929
Category: Mother
A limited time offer! Get a custom sample essay written according to your requirements urgent 3h delivery guaranteed
Order Now
Do you ever stop for a second to remember how lucky you are? Max doesn't until he meets Ishraqi, a parentless girl from Iran, who hopes to get a better future in England. 'How Lucky You Are', written by Debi Alper, is about a teenage boy named Max. Ever since Max' father left the family, he's been having problems. When Max meets Ishraqi, he offers her to show her around in London. They quickly bond and they even share two kisses. When Ishraqi is send back to Iran, Max realizes how lucky he is. He has a loving mother, he goes to a good school and he has every single possibility to make it big in life.
The main theme is how people often take their privileges for granted. The main character, Max, forgets to appreciate the things he got. He discusses a lot with his mother. Max thinks she worries too much. She keeps nagging him about school and taking responsibility. But his short friendship with Ishraqi makes him reconsider his life. He realizes how lucky he is for having so many possibilities and he starts appreciating his mother more.
"He thought about Ishraqi not knowing if her parents were alive or dead and resolved not to argue with his mum for once" Line, 71, page 12.
Max is 16 years old, he lives in London with his mother. Max' father left because he had to 'find' himself. He hates his father for leaving the family. Max' mother has been crying herself to sleep since she left. On the outside Max seems like a tough guy, he is careless about such things as school, he smokes his own home-made cigarrettes and he argues a lot with his mother. He doesn't care about the people around him unless they make a direct impact on him. Max is also very creative, he goes to The Brit School, it's a school where he is allowed to express himself creatively.
"The Brit School in Croydon was the ideal setting to nurture his strenghts and guide him onto constructive paths" Line 6, page 8 
When Max meets Ishraqi his point of view in life changes. He is really a thoughtful and good boy. Through the story Max goes from having a 'don't care'-attitude to being really sensitive.
"He didn't care that he was crying or that people might be watching." Line 196, page 12
Ishraqi is an immigrant from Iran. Her parents got arrested under an anti gorvernment demonstration. Now she is not sure if they are alive or not. Ishraqi came to England as an un-accom-pained minor. When Ishraqi arrived to Great Britain she though she had an amazing future ahead of her.
"Alexsa found me a place to live with an Iranian family and a school too. I learn English [….]" Line 85, page 10
Ishraqi is a cute looking girl, but she is lonely as well. She is afraid to be send back to Iran, she has no future there. In Iran Ishraqi used to hide her body in clothes from head to toes, so she feels strange to be able to wear whatever she likes in England.
The short-story takes place over a day and there is only five characters: Max, Ishraqi, Alexsa, Max' mother and Dan. The story starts with an introduktion you get to know about Max and his background. Then a flashback begins, and you get to read about how Max jumps off the bus. The story is written in past tense and in a 3rd person narrative mode.
Max and his mother's relationship seems a little tense in the beginning. They argue a lot because his mother is worried about his school attendance. Max' mother gets many phone calls from his school.
"His tutor would probably phoned her to say he hadn't been in […]" Line 170, page 12.
His mother cares about him. Max seems to be the only one she got left, since the father left them. Max hates his father, after he left, his mother cried every night for weeks. When Max comes home after spending his day with Ishraqi, they don't to argue, but instead the mother pulls Max into a hug.
"When Max arrived home late, his mother took one look at his face and bit off the angry lecture she had been preparing. Instead, she folded her son in her arms […]" Line 200, page 12.
The story takes place in Croydon, London. Max meets Ishraqi outside the UK Borders Agency ind Croydon Town Centre. Max offers to show Ishraqi around the town centre, and while they sit in the train, Ishraqi notices how grey everything looks.
"No trees and not even much sky with all these buildings" Line 119, page 11.
This text correlates to "The Circus Lady" because both short-stories are about mother/son relationsships. In "The Circus Lady" John and Marie got a bad relationship. John is tired of his mom, and he wants to move out of the house. John is the only person Marie got left, just as Max is the only person in his mother's life. John and Max' fathers are both gone. And John grew up thinking his father left the family, it later turned out that he committed suicide. Max' father left to 'find' himself. The difference between Max and John, is that John leaves his mother for a job in Chicago. Max and his mother make things work, at least for the night.
Related Topics