House Farm Bill Would Increase Insecurity and Hardship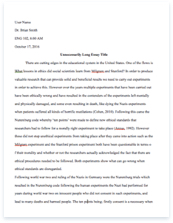 The whole doc is available only for registered users
A limited time offer! Get a custom sample essay written according to your requirements urgent 3h delivery guaranteed
Order Now
The article "House Farm Bill Would Increase Insecurity and Hardship" addresses the Supplemental Nutrition Assistance Program (SNAP, formerly known as food stamps), a nationwide program that was established to alleviate hunger and malnutrition for low-income households (Jimenez, 2010). The article explores proposed changes to SNAP such as budget cuts, harsh work requirements, and eligibility restrictions. According to Ziliak, one in seven Americans received assistance from SNAP in the fiscal year 2013, thus these proposed changes to the program present food security risk for low-income families and children (2015).
The authors present a liberal ideology on the House Farm Bill and SNAP because they identify vital points in their argument that reinforces the governments' role in alleviating barriers for Americans. Also, they present arguments that display the impacts and consequences of inequality within social welfare programs, specifically SNAP. The authors disagree with the proposed changes to SNAP and value the benefits of the program. Their ideologies align with the beliefs that hard-working Americans should have access to social safety net programs. Jimenez reports that many Americans work hard and still experience poverty (2010). The authors of this article support that SNAP lifts families out of poverty and go against the stereotype that social welfare programs equate to social dependency.
The proposed changes for SNAP mentioned in the article enforce the idea that upward mobility is obtainable for Americans. For example, the article informs readers that people who may have barriers to employment will have to be working at least 20 hours a week. However, if they do not meet these requirements, there will be sanctions and families will lose their assistance. The authors' point of view and values does not ignore 'the fact that climbing the ladder is simply much harder for some people than others (Littler, 2017, p. 6).' They make it clear that harsher work requirements, eligibility restrictions, and reduced funding would have a negative impact on low-income families, such as increased hunger and poverty. However, does this changes in the program certainly promote upward mobility or is it another systematic barrier for those not at the top of the social hierarchy? The authors' values focus on equality and suggest that this proposal is going in the wrong direction of that ideology.
After analyzing the article, I am opposed to the new SNAP work requirements proposed in the House Farm Bill. According to the United States Department of Agriculture, SNAP already contains work requirements such as registering for work, not quitting or reducing hours, taking a job if offered and participating in employment/training programs (2018). Many factors impact people's ability to obtain or maintain stable employment, which is why I believe policymakers should incorporate a holistic approach to implementing changes in programs that affect individuals who may have different experiences. The new proposals to the House Farm Bill immediately make me think about the implications for family and friends that rely on SNAP to ensure they have an adequate food supply.
Ideologies such as upward mobility and equal opportunity are relevant to SNAP because people with this belief would agree that harsher requirements for food stamps need to be in place. Additionally, these changes stand on the belief that if individuals work they should be able to support themselves with no assistance or help. Despite barriers in place like structural racism and the racial caste system that continuously perpetuate stagnant mobility for specific groups, these oppressive systems are likely not taken into consideration (Davison, 2018). Equal opportunities ideology affect SNAP and the new changes because the outcome affords tax cuts for those already wealthy and places a burden on low-income families.
Additionally, changes in this specific policy reinforce values of individualism, self-reliance, and independence (Jimenez, 2010). I think extreme restrictions and requirements will make it harder for the working class to provide for their families. In the same token, many children will not be able to receive free school lunch, negatively affecting their physical and mental state. As a country, I believe we should be cognizant of the policies put in place that dramatically affect vulnerable populations. Vulnerable populations often do not have a voice, and many government officials make policy decisions based on their own experiences. These experiences are limited and can cause further inequality.
Lastly, my stance on the changes proposed to SNAP contest the ideology of the Protestant work ethic (Jimeniz, 2010). Particularly, towards the reformation of SNAP because of the emphasis on people working to obtain basic needs. As Rodgers mentioned, the United States has this moral value that work is superior above all things (2014). In the article, strong work values by the government put a strain on those who cannot live up to those expectations.
We tell people that 'hard work pays off,' but these suggested changes to SNAP display that those who have been working for years should be able to provide for themselves. Furthermore, individuals on SNAP should be independent and able to use the new guidelines as an opportunity to progress within society. However, I believe that not working and finding stable employment is far more than 'individual laziness or failure (Jimenez, 2010, p. 44).' It is about providing opportunities for all people to thrive but also allowing them to have a support net if needed.
Related Topics