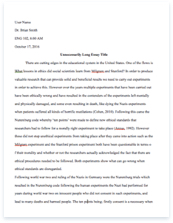 The whole doc is available only for registered users
A limited time offer! Get a custom sample essay written according to your requirements urgent 3h delivery guaranteed
Order Now
Printing press was introduced in India by the British. In 1674 the first printing apparatus was established in Bombay followed by Madras in 1772. The British encouraged only those newspapers and journals that supported them. They were always suspicious of journalists & newspapers. They were against any kind of criticism.
The first English newspaper in India 'The Bengal Gazette' or 'Hicky's Gazette'. Year 1780, Published weekly. Political and Commercial paper. Some of his articles were against the British rule .Hicky was arrested in 1781. His types were seized and then Hicky's Gazette came to an end.
The first newspaper in Chennai 'The Madras Courier' was started in 1785. It's officially recognized paper-started by Richard Johnson. Mumbai's first newspaper 'The Bombay Herald' was started in1789. A year later 'The Bombay Courier' was started and The Bombay Herald was merged with it. The British started Press Censorship and issued Press regulations. They ordered all these papers to submit their material before publication for prior examination to the authorities.
James Silk Buckingham was a English author, journalist and traveller. He established a periodical, the Calcutta Journal, in 1818. But in 1823 the paper's outspoken criticisms of the East India Company led to the expulsion of Buckingham from India.
The pioneers of Indian language press were the Serampore Missionaries. These Irish missionaries came to India. They published books to preach Christianity. Also translated Bible into Indian languages. Bengali journal 'Dig Darshan''Samachar Darpan'in 1818.
Raja Ram Mohan Roy was an Indian religious, social, and educational reformer. Brahmonical Magazinein English in 1821. Sambad Kaumudi in Bengali in 1821. 1822, Ram Mohan published Mirat-ul-Akbar in Persian language.
Sir Federick Adam brought out the First Press Ordinance in 1823 as against the increasing criticisms on the British by the newspapers.
The ordinance included some regulations like:
– licensing the printing presses
– imposing fine for offence
– checking the printing material
Many papers were ceased because of these restrictions.This ordinance was a major blow on the developing press in India. Lord Bentick's liberal attitude to the press resulted in a number of newspapers coming up.Nineteen newspapers were added in his period.Mumbai Vartamanam -1830. Jan-e-Jamshed – 1831. In South India newspapers in Tamil, Telugu. In Northwest Hindi & Urdu newspapers were started.The Bengali press had around 9 newspapers in 1830's. The press also received support from Sir Charles Metcalfe who fought against the existing restrictions on press in India. But after him till 1856 the same restrictions on press continued.
The 'Sepoy Mutiny' which led to the first revolt against the British by Indians also brought new restrictions on the press. The GAGGING ACT 1857 by Lord Canning was passed to restrict the press from reaching to Indian readers, bringing them together and motivating them against the British.The act prohibited using printing presses without government licence .This act provided the Govt. power to prohibit any publication as per its wish.It included both English & the Indian language press. The Times of India, Pioneer, Madras mail, The Hindu, The Statesman, Swadesamitran and many other papers were started by freedom fighters.
In 1876 the Vernacular Press Act was passed it was another act which regulated only the vernacular papers
← Bal Gangadhar Tilak- Kesari & Maharatha
← Aurobindo Ghose- Bande mataram
← BB Upadhayay- Sandhya
← DadaBhai Naoroji- Rast Goftar
← G Subramania Iyer- Hindu
← Annie Besant – New India
← Vallabhai Patel & Motilal Nehru of Swaraj Party started Swadesh Mitram in South India & Hindustan Times in North.
Mahatma Gandhi- the Gujarati paper Navjeevan, Young India, Indian Opinion & Harijan
← Indian Press Ordinance in 1930
← Indian Press Act 1931
← The Swadesh movement reported by The Hindu led to the arrest of Gandhi & Nehru.
← Independent India through its constitution Article 19 (1) (a) gave freedom for press.
← Press covered the first general elections, formation of linguistic states
← In 1952-54 the Ministry of I&B constituted the first press commission. Its suggestions include:
– To protect freedom of press
– To prepare accounts of activities of Press-RNI
← Second press commission-1978. Its suggestions include:
– Cordial relationship between Govt & Press
– Usage of pictures of women
– PIB
– Press laws amendment
Indira Gandhi
← In 1975-internal emergency.
← She was never at ease with press
← Press reported her corruption , laws, policies.
← These led her resignation
← Hence she suppressed trasmission of news.
Post emergency
← 1984 Bihar Press Bill
← 1987- Anti-Defamation bill- Rajiv Gandhi.
Related Topics