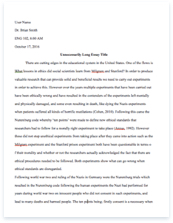 The whole doc is available only for registered users
Pages: 6
Word count: 1491
Category: Customer
A limited time offer! Get a custom sample essay written according to your requirements urgent 3h delivery guaranteed
Order Now
When Mike Volkema, CEO of Herman Miller, abruptly attempted to appoint Gary Van Spronsen to executive vice president of offer development and marketing, Volkema was hesitant to get involved. Since 1992, Van Spronsen had worked feverishly to build a leader in the office furniture industry in the Herman Miller subsidiary SQA. Not only did Van Spronsen create the traction that prompted better customer service, a tailored product line and design process, but he also transformed the faltering subsidiary from a refurbishing company, into a position leader that develops their own products. Now, Van Spronsen was suddenly being called on to make the same impact on the second largest producer of office furniture in the United States at the corporate headquarters of Herman Miller. The major question presented is should Van Spronsen take the leap to Herman Miller corporate and put the future of the SQA subsidiary in jeopardy? Section 2: Issues
Over the years, Herman Miller has adapted and changed to meet workplace demands. In the early years, Herman Miller successful implemented a plan to enrich their employee's workplace experiences. The company recognized and embraced diversity, built a strong corporate culture, and developed a strong reputation of corporate social responsibility. These core ideals implemented by the DePree brothers made employees want to work for Herman Miller and allowed the company to grow to power. As the company continued to grow, other subsidiaries were acquired and developed. The most successful of these subsidiaries was Van Spronsen's Simple, Quick, Affordable (SQA) subsidiary.
Originally designed to take advantage of the furniture refurbishing segment, the Herman Miller subsidiary continued to evolve. With the leadership of Van Spronsen, innovative process ideas, an emphasis on impeccable and rapid customer service, and cutting edge sales technology, SGA evolved into a powerful unit. Now however, with the success of SQA, Van Spronsen has been offered by upper management to move up the ladder. This presents a major decision for Van Spronsen and some key issues: Is promoting Van Spronsen the right direction for the company? Would Herman Miller SQA practices and procedures work in a much larger and demanding environment? What effect would this move have on SQA? All of these questions need to be considered to further analyze the future of Herman Miller and Van Spronsen's decision. Section 3: Possible Alternatives
The Herman Miller case is clearly presented that allows for an easy description of the problem and the possible alternatives. We believe the situation is presented with three options: Van Spronsen decides to take the new position at Herman Miller Corporate, he decides to remain with SQA, or he asks Volkema to open his own subsidiary and begin the process again. All the options have pros and cons and further analysis of the case through the lens of each option will provide the support for our recommendations for Herman Miller. The first option, Van Spronsen takes the new job, has some ramifications. If Van Spronsen decides to take the offer, his new task will be to figure out how to meet the requirements of the changing workplace and simplify manufacturing processes so that Herman Miller could meet aggressive lead times. A major concern for this alternative is will SQA's techniques and practices work for the much bigger and powerful entity of Herman Miller. In order for Van Spronsen to have success at the next level, he must find a way to adapt SQA's current methods for Herman Miller.
For example, Van Spronsen and Miller SQA only featured 160 different panel fabrics in their version of the Action Office System while there were 284 options that were available through the parent company. If Van Spronsen decides to take the position and transfers his current process over, the increased number of options available could have an immense impact on achieving on-time deliveries. Also, Miller SQA championed a process that focused on each order rather than each product. This allowed the subsidiary to excel in customer service and satisfaction while allowing inventory to turn over at a historic rate. Because of the impact of Menlo Logistics' Product Meter Center (PMC), Miller SQA was able to turn their inventory over 40 times a year, while Herman Miller achieved an inventory turnover of 27 times a year. Could these techniques if implemented at the corporate level work for Herman Miller? Van Spronsen's decision could have a huge impact on Herman Miller and SQA. Some of the pros of taking the new position include a possibility of making a larger financial impact at the corporate level for Herman Miller, and a way for Van Spronsen to showcase his expertise and excel his career in a bigger, more demanding environment.
Some cons of Van Spronsen taking the new job is that it could have a negative impact on SQA, it is uncertain if SQA's process will work in the larger structure of Herman Miller and finally to be successful he must bring other employees with him and they may not want to change positions. The second alternative is that Van Spronsen decides to remain with SQA and focus his efforts on achieving future goals. Over the years, Van Spronsen and SQA have made tremendous strides. For example, the implementation of the Z-Axis helped transform the sales process. The powerful tool allowed the salesperson to interact with the customer on the same side of the desk while adhering to customer needs and allowing them to paint a picture in their head of what the product might look like. Exhibit 10, in the back of the case study, showcases the increasing adoption rate of the Z-Axis units. The product made the sales process much easier for the salesperson and the customer. Now, the salesperson could know the price the product and input orders right at the touch of a button. The futurist, Harry Dent was able to capture the essence of the Z-Axis in his quote.
With the vision of the sales tool described by Harry Dent, Herman Miller SQA was able make the quote a reality. The Z-Axis and other previous mentioned innovative parts of the manufacturing process was a major part of SQA's success. Still, Herman Miller SQA associates were not satisfied. They wanted to continue to grow and develop. They set new goals to be able to ship orders directly from the production lines to the customer sites, bypassing dealer warehouses. This would allow SQA to be even more responsive to customer needs and reduce carrying costs. Van Spronsen was not fully content with the success of SQA and dreamed of improvements and an even more efficient process. The second alternative of Van Spronsen staying with SQA has pros and cons as well. The pros of this decision are that Van Spronsen would be able to finish what he started by working to complete these future goals and accelerate SQA's performance and he would not have to move co-workers or his family.
Some cons of this decision would be that he misses an opportunity to help the entire company and let's down his CEO, Mike Volkema, who went to bat for SQA to get the $500 million to spend on technology. The final alternative is not explicitly presented in the case. However, it is possible that Volkema is in the process of acquiring a new subsidiary. In this case, he may want Van Spronsen to start this part of the business from the very beginning. With Van Spronsen's expertise and experience, he could be the perfect fit for a new subsidiary. The pros of this alternative would be that Van Spronsen could start from scratch with new ideas and apply it to this new subsidiary's product segment. Also, this would be a unique opportunity. Some cons of this decision could be that he would be disappointing SQA and his fellow employees. Please see Exhibit 1 in the back of this document for a full summary of the pros and cons of each alternative. Section 4: Recommendation
After careful analysis of this case document and the pros and cons of each alternative, we believe that Van Spronsen should stay at SQA and try to achieve his future goals. At this point in SQA's existence, they are at a period of high growth. In order to maintain this standard and growth, it is critical they keep their innovative edge. They would have trouble doing this without the leadership of Van Spronsen. In addition, there is no guarantee that the techniques applied at SQA will transfer over to the large and complex organization. We believe Van Spronsen and the various techniques and technologies employed at SQA are more suitable in a small, flexible environment. Finally, Van Spronsen wanted to continue to work on SQA's dynamic environment and reach their full capability. This decision will allow Van Spronsen to completely focus his efforts on SQA and stay on the cutting edge of technology and innovative manufacturing processes.
Related Topics