Health Systems, Policy and Practice – The Case of Indian Health Care System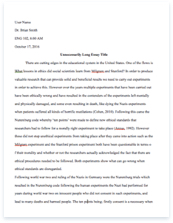 The whole doc is available only for registered users
A limited time offer! Get a custom sample essay written according to your requirements urgent 3h delivery guaranteed
Order Now
The healthcare system in India exhibits a range of conflicting scenarios. On one hand of the continuum exists the marvellous steel and glass structures providing high tech Medicare to the affluent urban Indians. On the other end, there are the dilapidated outposts in the remote regions of India which are in desperate need of sustenance for identity as a healthcare unit. Both, India and the world are anticipating these outposts to be converted into a well-equipped healthcare centre. Due to the changing socio-political and economic spectrum across the country, there is a great likelihood of expansion in the Indian healthcare system (Kasthuri, 2018). Thus, there is a great need to systematically understand the health systems, policy and practice by outlining the description of the payment methods, assessing the level of performance of healthcare services in India and outlining suitable recommendations mitigate the healthcare inequities and provision optimal care.
A Description of the Payment Methods Used in Primary and Inpatient Care in India
Various types of payment methods are used in primary and inpatient care in India. As explained by Kumar and Sohal (2018), the varied types of insurance schemes existing in India include "Taxed based funding, Private health insurance, donors, Medical saving accounts. Community health insurance, commercial insurance and social insurance" (p.1). Recently, India presented a national social protection program which is called Rashtriya Swasthya Beema Yojna (RSBY), which assists with securing people in poverty from the disastrous expenditure associated with healthcare.
There is the open-ended fee-for-service administration model, where payment is made based on the service offered. The three essential strategies for fee-for-service administration reimbursement are cost based, charge based, and imminent payment. The provider gets repaid by the payer in cost-based strategy of imminent, for the costs that were incurred in offering various types of assistance to the insured recipients. The payment of charges that were billed, or basically charges by payers are paid by a rate plan developed up by the provider, called a charge master (Kumar & Sohal, 2018). The imminent payment comprises of per diem, per treatment, in package deal or per diagnosis. In fee-for-service administration, the payer has the higher risk of payment and the provider has very low risk.
In addition, per diem payment strategy is largely being utilized at hospitals when contrasted with capitation strategies most likely because of the duration of stay so that health care coverage plans want to lease beds on a required premise. However, Indian system lacks data with respect to recurrence of utilization of budget strategies. Thus, it is essential to note, that most human service providers get payment from varied types of payers that may depend on various strategies (Kumar & Sohal, 2018). From this, it is evident that, given the absence of institutionalization in the payment strategy and constrained government spending in the Indian healthcare services, the out-of-pocket costs are generally high. In worldwide the essential and basic function of the healthcare services is not limited to ensuring the preventive and corrective consideration; it likewise incorporates strategies to safeguard the individuals from cataclysmic health expenditure through the materialization of the best possible subsidizing component to a person to obtain services and ensure fairness in financial contribution.
The level of performance of healthcare services can be assessed through various dimensions. Based on the study by Kruse et al. (2018), the performance of healthcare services in India can be assessed using accessibility, quality and efficiency of care.
Accessibility is categorized into "financial affordability, physical access, informed access, and timely access" (Kruse et al., 2018, p.3). According to a survey conducted by Bhattacharya and Rathore (2018), based on the data from the last National Sample Survey Office health survey, certain crucial facts can be obtained. In 2013-14 approximately 36 million family units faced healthcare costs that surpassed the yearly per capita consumption of those units. Rural India represented 25 million of the 36 million family units, which confronted calamitous health shocks, while urban India represented the remaining 11 million. Calamitous health shock is characterized as a phenomenon that prompts yearly costs to be higher than the yearly per-capita consumption of a family unit. High out-of-pocket costs makes healthcare profoundly exorbitant.
With respect to access, indicate that in low- and middle-income countries such as India, about 3.6 million per year are due to poor access to healthcare (Kruk et al., 2018). While urban occupants have a fundamental choice between public or private healthcare providers, the rural inhabitants have few privileges (Barik & Thorat, 2015). The primary health centres lack investment from the government in terms of infrastructure and professionals, which has thus created a great urban-rural divide across the population. Thus, while the urban population have access to healthcare, they are faced with high out-of-pocket expenses, and the rural population, which has limited access to healthcare faces limitations in terms of financial affordability, reducing optimal healthcare access to a mere dream.
Quality of care is can be defined based on Donabedian model which is characterized by structure, process, and outcomes of any system (Kruse et al., 2018). The Indian healthcare quality has been subjected to criticism in the existing research. For instance, in a study by Kruk et al. (2018), the authors indicate the state of low and middle-income countries such as India. Accordingly, the authors report that in 2016, more than one million of 8.6 million preventable mortalities were from poor neonatal conditions and tuberculosis in individuals who accessed the healthcare system, however, were the recipients of poor quality. In addition, an approximate 81% of cardiovascular mortalities, 81% of immunization preventable illnesses, 61% of neonatal conditions and 50% of maternal, road accident injuries, tuberculosis, HIV and diseases were because of the low quality of care (Kruse et al., 2018). Thus, India lacks high-quality care, which includes intensive appraisal, recognition of asymptomatic and comorbid conditions, precise conclusion, and opportune treatment, referral when required for emergency clinic care and medical procedure, and the capacity to follow the patient and change the treatment course as per the varying needs. This additionally shows poor adherence to evidence-based rules and protocols.
From this, it is evident that, the private healthcare system can ensure optimal patient-centric care and respect for people, prompt attention; choice of provider and offer access to social support networks during care, the public system lacks fundamental provisions such as sufficient beds or affordability to meet the needs of the population.
Efficiency can be defined as "the extent to which objectives are achieved in relation to the resources consumed" (Kruse et al., 2018, p.3). India has encountered a relentless increment in health resources; however, there are contrasts in what is required, what is allotted and what is basically set up. Therefore, there is an obvious disparity between the degrees of health resources and health results across the states in India. This has been established in a study by Tigga and Mishra (2015), where the authors discovered that out of the 27 states just six states' healthcare framework was proficient. This indicates that, these six states have the correct blend of input resources to accomplish the current output levels.
The authors add that, the outcome does not imply that the productive states cannot be proficient further, which is very conceivable. Thus, these states are viewed as the efficient standards and the remaining states which are in the low efficiency category are positioned comparatively. From the above analysis, it is seen that practically all the inefficient units use more than expected resources to accomplish the current degrees of output. These states which are inefficient could reroute the excess resources in terms of human resources and facilities to those regions that have less facilities and human resources, since the healthcare of the regions with poor access have the potential to increase their efficiency when the inputs increase (Tigga & Mishra, 2015). Thus, state-level disparity in efficiency of healthcare is evident across the nation.
The recommendation to the MoH in order to improve the level of performance of healthcare provision revolves around the concept of stewardship. As explained by Brinkerhoff, Cross, Sharma, and Williamson (2019), in the stewardship paradigm, State actors who exercise their duties for the wellbeing of the population function as stewards while practicing authority and utilizing resources for the benefit of productivity and efficiency goals.
With this as the central philosophy, the following recommendations can be outlined:
The first recommendation is that stewards need the support of formal legitimate systems, for example, laws, guidelines, and strategies, to complete their stewardship capacities viably. Regarding the quality of healthcare service administrations, World Health Organization (2000) records that legitimate authority empowers stewards to make and implement guidelines and regulations for provider behaviour and practice that, for instance, bolster wellbeing, patient and staff rights, proficient benchmarks, and solicitations for information on service administrations. For example, the Ministry of Rural Development should set up systems for citizen engagement. Through enrolment in the nearby councils, the rural men and women can support the establishment of municipal health commissions, service improvements and enhanced investment in primary care. Specific programs targeting the health of women in terms of family planning and reproductive health can be conducted.
The second recommendation is the need for a credible and automatic decision-making model to aid evidence-based information to achieve transparency and accountability. Such an instrument of decision making incorporates planning and prioritization, necessitating that stewards gather and offer data to the stakeholders and integrate them in the planning procedures. This can be achieved through implementation of Electronic Health Records (EHR). As explained by Hoover (2016) EHR contain a patient's medical history, prognosis and diagnosis, prescriptions, treatment plans, vaccination dates, hypersensitivities, radiology pictures, and laboratory test outcomes, permit access to evidence-based devices that suppliers can use to arrive at choices about a patient's care, and computerize and streamline supplier work process.
The third recommendation increased public funding to decrease out-of-pocket expenses. The central government can follow the Tamil Nadu healthcare model which has shown great efficiency in reducing the burden of out-of-pocket expenses. As explained by Mishra & Mohanty (2019), the Tamil Nadu state government strengthened its health sub-centres, which were the principal contact of the general public health framework in the state, by guaranteeing fundamental infrastructure, prescriptions, and human resources at the centres. This had a great impact on the delivery of primary health services. The promising outcomes show that better health results at lower per capita health expenditures are feasible through a more grounded publicly enabled extensive primary healthcare model. Thus, efficiency can be increased by maximizing the extent of input resources spent by the providers, which are actually available for ensuring care (Wonderling, Gruen & Black, 2005).
The fourth recommendation is to increase research-based studies informed by data and strategic intelligence related to the health needs of the population. While EHR will definitely provide valuable data to the public/private healthcare sector, it will provide common platform for pooling proficiency within the nation and methods of functioning collaboratively to show healthcare needs of each region or sector – public or private, and region-wise expenses, which can help the policy decision makers to route interventions/funds accordingly.
The fifth recommendation is the mandatory provision of mobile medical units through the use of design parameters such as geography, mapping and routing of mobile medical units and essential service packages. This includes provisioning of free services such as essential drugs and diagnostics and collaborative partnerships with nearest public and private health services.
The Indian healthcare system's framework is largely dynamic and complex. As the healthcare sector is emerging at a faster pace, proper direction and measures from both government and private players will make health services accessible, moderate, open and satisfactory. Private support in addition to government support adhering to a uniform strategy of ensuring optimal medical coverage strategies will have a superior future without offsetting patient security and quality. Taking into account the huge market and utilization, it is essential for the government to increase its spending on healthcare and simultaneously open the market for private participation. Furthermore, investment in the healthcare manufacturing industry and fundamental science research will add prominent value for the future.
Related Topics