Health Promotion- Obesity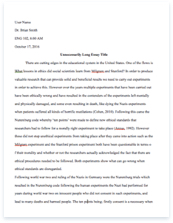 The whole doc is available only for registered users
A limited time offer! Get a custom sample essay written according to your requirements urgent 3h delivery guaranteed
Order Now
This assignment will focus on the effects of health promotion within the public sector and how obesity is being tackled amongst health professionals by promoting healthy lifestyles, and reducing the morbidity and mortality rates of obesity related diseases. Using Maryon-Davis' Obesity Model to systematically review the literature and furthermore evaluate the nurse's role in promoting the highlighted issue, with any future proposals to improve practice between nurses. The World Health Organisation (WHO) Ottawa Charter defined health promotion as "the process of enabling people to increase control over, and to improve, their health. To reach a state of complete physical, mental and social well-being, an individual or group must be able to identify and realise aspirations, to satisfy needs, and to change or cope with the environment". (WHO 1986)
According to the World Health Organisation's (WHO) Ottawa Charter for Health Promotion (1986): political science can help address health inequalities, environmental, biological or socio-economic problems that cause illness in our society. The United Kingdom Public Health Association (UKPHA) affirms health promotion helps to protect and improve the well-being of society, as well as being the most effective. (UKPHA 2009) Obesity is recognised as a world-wide epidemic. In 2006, the National Heart Forum collected statistics which showed that in England 22% of men and 23 % of women were obese, and it predicts that these figures are set to rise if people fail to adopt healthier lifestyles. Ainsworth (2007) highlights those around one in five children were overweight in 2005. The National Obesity Observatory (2010) supports the statistics and predicts that "by year 2050, 60% of adult males and 50% of adult females and 25% of children will be affected by obesity". WHO (2006a) defines obesity as abnormal or excessive fat accumulation, which can be distinguished by a body mass index of 30 or above using a measurement of height and weight ratio.
Kapit et al(2000) depicts that "insulin and leptin secretory changes are believed to contribute to obesity. Hypothyroidism is often associated with increased fat. Increase in fat content associated with increased leptin secretion, which acts on the hypothalamus to decrease appetite and food intake and possibly to increase of fat-mobilising hormones to use the extra fat for energy". Obesity isn't just recognised as a major issue in the UK but is becoming a major cause of death around the world, the morbidity and mortality from obesity related diseases has put a huge strain on the health budgets and caused a considerable social and personal problems to the affected individuals (Brooker 2013); the global epidemic of obesity is caused through a combination of genetic factors, easy access of high energy foods and a decreased physical activity in affluent societies. (Kopelman 2000) . Martini (2006) supported that although genetic factors play some role, the societal changes associated with modernisation, mechanised transportation, and less manual labour, joined with economic development and globalised food markets, has increased chances of obesity in all ethnic minorities.
The affected individuals are at a high risk of developing diabetes, hypertension, hypercholesterimia, and coronary artery disease, as well as gallstones, thrombi and emboli, hernias, degenerative arthritis, varicose veins, and some forms of cancer (Martini et al. 2006). Waine(2007) states that there are at least 45 comorbidities. Allender et al(2007) stressed that obesity contributes to approximately 200,000 of cardiovascular deaths every single year. Unfortunately, categorising an obesity problem is less important in clinical setting than is defining the degree of obesity and the number and severity of the related complications. (Martini 2006). Looking at the statistics and the extent of this major world-wide issue it is clear that at present there is a necessity for a collaborative approach, not only from the health-professionals but also the participation and input from the government by implementing strategies in NHS and in primary care sectors to tackle the issue and save the large consumption of health costs obesity-related diseases.
Farburn et al (2002) suggests that "the prevalence of obesity and its physiological and psychological complications is increasing among children and adults. These findings emphasize the need for effective prevention and treatment programs. Public health policies and strategies are implemented to meet targets to tackle health issues and socioeconomic problems (Lydia Balsdon, 2009). The House of Commons Health Select Committee (HSC 2004) foreseen the rise in health-care costs related to obesityas the figures are predicted to double by 2050, the estimated cost in 2002 was around £3340-3724 million. Obesity usually relates to limitations in mobility, which results in challenges with daily activities and affecting the quality of life and preventing individuals from finding employability. Health and psychological complications from obesity and related diseases impact the health and social care cost as individuals have high sickness and absence levels from work, which results in low productivity and enforces costs on industries.(McCormick et al, 2007).
The government addresses the national strategies in tackling and reducing the obesity figures in the UK. (DH, 2005b). The National Institute for Clinical Excellence (2013) declared that from April 2013, the local government took on a widespread concern for public health within communities, the new intervention proposes why obesity is an important issue to address. Nice implemented concepts of working with communities and local businesses, and encouraging and supporting physical activity and healthy eating. The aim of this intervention is to help councillors and local authorities to take action on improving health within communities and reporting back which actions were most effective and economical. (NICE 2013). Balsdon (2009) considers "assessments involving society and agencies are invaluable when planning and developing health strategies and government policy, enabling resources and services to be prioritised and allocated to enable health improvement and tackle inequalities."
Naidoo et al (2000) argues that there is a potential disadvantage to health needs assessment, proposing that establishing a "need" from "want" in public could be a problem because society's requirements could be endless. Carolyn Downs, Chief Executive of the Local Government Association asserts that "the research shows the value of public health action and its potential to save resources while improving health, supporting colleagues in local government to use public health and tackle obesity crisis and help millions of people live longer and healthier lives". (NICE 2013). Weiss et al. (2007) infers that "obesity should be managed as a chronic, relapsing disorder with regular support and follow up from professionals as weight regain is an extremely common phenomenon."
Many European Countries are implementing actions to promote activity levels, healthy eating with the ultimate aim of reducing and preventing obesity in children and adults. Scottish Government (2008) implemented a national plan and Department of Health released "A Healthy Weight, Healthy Lives: A Cross-government research and surveillance plan for England (DH 2008). In 2009, DH launched the Change4life campaign to promote healthy eating. Wanless(2007) sees public health as "the science and art of preventing disease, prolonging life and promoting health, through the organised efforts and informed choices of society, organisations, public and private, communities and individuals". Nurse's role as an educator delivering public health, creating opportunities to empower people to live healthy positive lives, by educating , influencing public policy and by implementing health promotion within the public sector.
Brooker(2011) suggested that nurses are required to promote healthy eating through education and devotion to healthy l eating guidelines and increased activity levels, not just for individuals and but also involvement of families to encourage society to be healthy. WHO Munich Declaration (2000) articulated that nurses have increasingly significant roles to play in society's efforts to tackle public health issues, as well as safeguarding the delivery of high quality, accessible, equitable, efficient and sensitive services, which ensure continuity of care and address people's rights and changing needs. Characteristics that make the weight loss intervention successful must be evidence based, as-well as cost effective, an affected individual must motivated to make the necessary lifestyle changes. The services offered to individuals should be person-centred and involve MDT,NICE suggests (2006).
The Royal College of Nursing suggests that a multidisciplinary approach is likely to achieve the ultimate objective, by increasing awareness of and responsibility for health; preventing illness; enabling equal access to health services; and tackling inequalities. Every nurse needs to address other health determinants when it comes to public health, they are required to be more creative, embracing innovative ways to work in collaboration , whilst adopting a health behaviour approach to educate society about health. (RCN 2007) Progress in tackling obesity in England alone is inadequate. Health professionals appear to lack knowledge of promotional approaches and have trouble in applying appropriate care to their patients. Organisational change is required for nurses and other health professionals to be able to implement health promotional legislation (Balsdon 2009).
Whilst the primary care services may implement ideal environment for nurses to promote healthy eating and exercise, obesity prevention and management, the studies from Sheffield have shown that a low percentage of nurses has received any training or support for prevention and management of obesity (Linsley et al, 2011). Brown et al (2007) expands that training should involve addressing nurse's own beliefs and attitudes about obesity and obese patients. The Royal College of Physicians reports that the NHS's approach to tackling obesity has been patchy, with inadequate training for staff and poor education and training in nutrition. An estimated 700,000 Health Service employees overweight, is seen as an issue and a bad example to the public (RCP 2013). Hoppe et al (1997) suggested that there is a relationship between a health professionals own personal health status and their professional health promotion practices. The report by the Royal College of Physicians (2013) recommends a systematic review of specialist obesity services, as only 37% of hospitals offer these services and an implementation of educated multidisciplinary teams formed of nurses, dieticians, surgeons and physicians to tackle the issue.
Nurses should participate in educating individuals on healthy eating, encouraging physical activity, implementing dietary changes and cognitive restructuring of an individual's mental state as well as supporting them through the journey of reducing their weight. The Department of Health in London developed a package for health professionals and patients, equipping both with information about obesity management, obesity care pathways. (DH 2009a).Nurse as a health professional should follow the guidelines for patient assessment as set out by NICE(2006b). There are many models that could be considered for making lifestyle changes effective in an individual's life. Maryon-Davis- the three 'Es' model was developed to tackle obesity through three strategies known as; encouragement, empowerment and environment ( Maryon-Davis, 2007). Encouragement could be used to persuade an individual to make positive changes in their lifestyle like changing diet and taking exercise.
Empowering individuals through education and providing information about healthy lifestyles could encourage a positive step in an individual's way of thinking and hopefully a follow-through to making changes. Environment is mostly referred to cultural, social, physical and economic sectors which all fall under the category of positive change. Although nurses may have little input in this area , health professionals could work as a collaborative team to help support individuals wishing to make a positive change. Maryon-Davies(2007) suggests that the 3 'Es' must be delivered together to achieve effective modifications. Balsdon(2009) believes that "understanding the psychology behind the behaviours enables professionals to adopt realistic expectations, justify health promotional interventions so that they are not patronising and encourage patient power and coping strategies mechanisms. This enables health promotional programmes to be developed that are tailored to the patient's individual holistic needs".
To conclude, public health and health promotion interventions are highly difficult. WHO suggest that willingness of an individual to take a positive change and MDT efforts are the most effective to date. Nurses can identify individual and population health needs, share health information to encourage individuals, families and public to become more active in developing healthy lifestyles. Health professionals including nurses can help to promote and develop strategies to tackle the underlying causes of illnesses, access hard-to-reach groups, engaging them around their health beliefs and hopes. Society is always changing and implementing a policy to tackle obesity may seem limiting to make positive changes.
REFERENCES
World Health Organisation (1986) The Ottawa Charter for Health Promotion. Www.who.int/healthpromotion/conferences/previous/ottawa/en/index.html (Last accessed: August 17 2013) Wanless D(2004) Securing good health for the whole population. Final report. London: HMSO WHO (2000) Munich Declaration: Nurses and midwives: a force for health 2000. www.euro.who.int/AboutWHO/Policy/20010828_4 (Last accessed August 17 2013) Royal College of Nursing (RCN)(2007) Nurses as partners in delivering public health. Review date 2009. London Balsdon L (2009) Tackling overweight and obesity using public health promotion. Primary Health Care. University of Plymouth. Devon The Royal College Of Physicians (2013) Action on obesity: Comprehensive care for all . Report of a working party. London:RCP,2013. The National Obesity Observatory, 2010. About obesity. www.noo.org.uk (Last accessed: August 17 2013) NHS Information Centre, 2009. Statistics on obesity, physical activity and diet: England, 2009. www.ic.nhs.uk (Last accessed: August 19 2013) Dietz,W. (2002). Medical Consequences of Obesity in Children and Adolescents. In: Fairburn,C and Brownell, K. Eating Disorders and Obesity. 2nd ed. New York: The Guildford Press. p475. Kopelman P (2000) Obesity as a medical problem. Nature . 404, 6778, 635-643. (Last accessed: August 19 2013) Martini, F. (2006). The digestive system and
metabolism. In: Martini, F. and Welch,K. A&P Applications Manual. San Francisco: Pearson Education. p197-199. World Health Organisation(2006a) Obesity and Overweight. www.who.int/mediacentre/factsheets/fs311/en. (Last accessed: August 19 2013) Brooker,C. (2013). Developing Person-Centered Nursing Skills. In: Brooker,C. and Waugh,A. Nursing Practice:Fundamentals of Holistic Care. 2nd ed. London: Elsevier Ltd. p477. Waine C(2007) The truth about Obesity: A response from the National Obesity Forum. National Obesity Forum, Nottingham. www.nationalobesityforum.org.uk/cpmponent/content/article/1-nof-in-the-media/358-the-truth-about-obesity-a-response-from-the-national-obesity-forum.html (Last accessed: August 23 2013) National Heart Forum (2006) Overweight and Obesity. National Heart Forum, London. www.heartforum.org.uk/AboutCHD_Riskfac_Owerweightobesity.aspx ( Last accessed August 23 2013) Allender S ,Rayner M (2007) The burden of overweight and obesity-related ill health in the UK. Obesity reviews. 8,5, 467-473. The House of Commons Health select Committee (2004) Obesity. Third Report of Session 2003-04. Volume 1. London. www.publications.parliament.uk/pa/cm200304/cmselect/cmhealth/23/23.pdf. (Last accessed August 23 2013) Mccormick, B. & Stone.l (2007) Economic Costs of obesity and the case for government intervention. Obesity reviews, 8:161-164 Departnment of Health (2005a) Choosing a better diet: A food and health action plan. London: HMSO. The National Institute of Clinical Excellence (2013) Helping local authorities to tackle obesity is the focus of a new Local Government Public Health Briefing. Published 22 May 2013. www.nice.org.uk/newsroom/pressreleases/TacklingObesity/ ( Last accessed : August 29 2013) Naidoo J, Willis J (2000) Health Promotion Foundations for Practice. Second Edition. Bailliere Tindall, London. UK Public Health Association (2009) About Us, what is public health?UK Public Health Association, London. www.ukpha.org.uk/about-us.aspx (Last accessed: August 29 2013) The National Institute of Clinical Excellence (2006). Obesity: the prevention, identification, assessment and management of overweight and obesity in adults and children. London: NICE Linsley,P.,Kane,R.,Owen,S. (2011). Nursing for Public Health. Oxford: Oxford Press. p199-204. Brown,l., Stride, C., Psarou, A.,Brewins,L.& Thompson,J. (2007). Management of obesity in primary care: nurses' practices, beliefs and attitudes. Journal of
Related Topics