Harvard Simulation Synopsis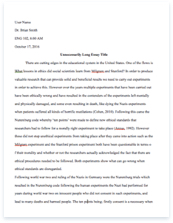 The whole doc is available only for registered users
Pages: 6
Word count: 1259
Category: Cash
A limited time offer! Get a custom sample essay written according to your requirements urgent 3h delivery guaranteed
Order Now
Abstract
Through the study of the chapters of the Fundamentals of Corporate Finance, it has allowed the reader to review possible investments and projects that business management takes to make capital budgeting decisions and improve income and rate of return. This paper discusses the findings of the simulation completed for Sunflower Nutraceuticals, which was completed as a part of the Harvard Business Simulation. The paper examines three scenarios where managerial decisions were made to pursue risk opportunities, reduce liability, increase sales, and reduce the time of outstanding account receivables in the Cash Cycle. Company Details
Sunflower Nutraceuticals (SNC) is a privately held nutraceuticals distributor based in Miami, Florida, and founded in 2006. SNC started as an internet-based, direct-to-consumer distributor and retailer of dietary supplements, including vitamins, minerals, and herbs for women, with product offerings for all age groups. Through its website and catalog, SNC offers customers a large selection of stock keeping units (SKUs) from more than 50 third-party brands. Since its founding, the company ambitiously expanded into new retail outlets and launched several private-label brands, including a line of women's electrolyte sports drinks, metabolism-boosting powders, and a vitamin line for teenage girls. SNC is breaking even, with relatively flat annual sales growth on total revenues of $10 million. The business is working-capital-intensive, and margins are generally thin. Several times during the past few years, the company struggled to finance the payroll, given the firm's constrained cash position, and more than once the company's line of credit was overdrawn. SNC keeps a minimum amount of cash on hand to meet operational needs and this level of required cash is $300,000.
The company also accesses a line of credit, with a restrictive set of governing covenants, issued by a national bank. The credit limit on the facility of $3,200,000 is priced as a spread over the 1-year LIBOR. It is currently set at a rate of 8%. SNC uses a cost of capital of 12% to evaluate investment opportunities. Health food companies have sold vitamins for decades, but the nutraceuticals industry is relatively new. Although regulatory bodies apply stricter definitions, the term nutraceuticals generally means "a fortified food or dietary supplement that provides health benefits." Examples include omega-3 fatty acids, probiotics, and soy and energy drinks. By 2010, the global nutraceuticals market was worth approximately $128.6 billion; it is forecasted to grow at a compound annual growth rate (CAGR) of 4.9% and reach $180.1 billion by 2017. The key driving factors for industry growth are the increase in the elderly population, the rate of growth in chronic diseases, the relative affluence of the working population, and increasing societal awareness of preventive medicine. (Harvard Simulation, University of Phoenix. 2014) Phase 1: 2013 – 2015 Synopsis
Since SNC company sales were relatively flat over the last three years, "Acquire a New Customer, Leverage Supplier Discount, Tighten Accounts Receivable, and Drop Poorly Selling Products" and declined no opportunities, were selected to boost the company's sales. It was also important here to realize a reduction in the Day Sales in Inventory and the Day Sales Outstanding, impacting the accounts receivable. SNC was being drained each money of necessary cash flow because of customers who did not pay accounts receivable within 30 days. This had a major impact on Working Capital and Cash Flow each month causing the company to continue to use of its Line of Credit to pay for inventory and costs associated with labor. By identifying those customers not paying accounts receivable and providing penalties for late payments, SNC was successfully able to decrease the DSO by 97% in 2012, 81% in 2013. Cash Cycles improved $162,000 in 2011with a decrease of 3 days in 2012 or 98% decrease. Acquire a New Customer
The acquisition of new customers is a definitive way to increase sales in a company. Taking on Atlantic Wellness as a new customer increased sales for SNC significantly from a flat $10,000 to $13,000 in 2013, but resulted in higher accounts receivable and inventory balances. Although, there was a 40% decrease in Net Income in 2011, SNC realized an increase in net income by 300% in 2012 to $236,000. Net Income increased another 166% in 2013 to $393,000. Opportunity EBIT or Operational Profit increased 175% and 136% or a 77% increase in one year. From 2013 to 2015 Opportunity EBIT remained unchanged.
Leverage Supplier Discount
Selling its herbal nutraceutical line to Nutrilife enabled meaningful top-line growth. While this growth increased both the accounts receivable and inventory balances, the drain on cash flow was partially offset by increased EBIT due to the favorable contract negotiated with Ayurveda Naturals.
Tighten Accounts Receivable
Although sales declined because of SNC's decision to drop Super Sports Centers, the company's accounts receivable picture improved dramatically, freeing up cash.
Drop Poorly Selling Products
Although reducing the number of SKUs that SNC carries in its product offering did have a negative impact on sales volume, the amount of cash tied up in inventory decreased significantly as a result of streamlining the SKU count.
Phase 2: 2016 – 2018 Synopsis
You selected "Expand Online Presence, and Develop a Private-Label Product" and declined "Pursue Big-Box Distribution". Below is a synopsis of how each opportunity affected your Working Capital and Cash Flow. Expand Online Presence
Expanding SNC's presence in online retail increased sales with little negative impact on working capital balances.
Develop a Private-Label Product
Selling the private label product to Fountain of Youth Spas increased SNC's
EBIT margin, only modestly resulting in increased accounts receivable and inventory balances. A private label product appeals to more affluent populations and millennials with more disposable income and those Gen X and Y consumers who are searching for supplements touting increased longevity and better health.
Phase 3: 2019 – 2021 Synopsis
You selected "Acquire a High-Risk Customer, Renegotiate Supplier Credit Terms, and Adopt a Global Expansion Strategy" and declined no opportunities. Below is a synopsis of how each opportunity affected your Working Capital and Cash Flow. Acquire a High-Risk Customer
Taking on Midwest Miracles as a new customer meaningfully increased sales volume, but had a dramatic impact on the company's accounts receivable balance. Given recent rumors regarding Midwest Miracles' potential Chapter 11 filing, SNC now has to consider writing off a portion of the outstanding balance in 2019, however notices increase in the Free Cash Flow in 2020 and 2021.
Renegotiate Supplier Credit Terms
SNC's ability to renegotiate payment terms with Dynasty Enterprises resulted in a significantly lower accounts payable balance and improved margin. With the increase in Days Outstanding, SNC may use the available cash to purchase additional inventory
Adopt a Global Expansion Strategy
Taking on Viva Familia as a new customer helped SNC grow its top line with a very modest increase in cash tied up in inventory. SNC will have to work very diligently to reach the new market of Hispanic consumers. SNIC will notice a doubling of revenue in 2020 vs. 2019, but will not discern a rise in FCF until 2021.
Conclusion
SNC is well positioned to continue its growth strategy and freeing up much needed cash for inventory in new markets and the discontinuation of non-performing products. The company is poised to see steady growth over the next five to ten year even with the write of debt from acquired companies SNC will then be in a steady position to maintain the desired cash flow for new products and markets.
References
Parrinso, R., Kidwell, D. S., & Bates, T. W. (2012). Fundamentals of Corporate Finance (2nd ed.). Hoboken, NJ: Wiley & Sons.
Related Topics