Happiness and Health in Horticulture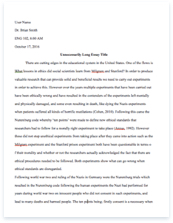 The whole doc is available only for registered users
A limited time offer! Get a custom sample essay written according to your requirements urgent 3h delivery guaranteed
Order Now
In life, it is essential to find what leads to happiness and healthiness for you. The things that come to mind for most are a wholesome diet, consistent exercise, a good night's sleep and being around loved ones. However, people tend to forget about hobbies, these hardly ever make the list of priorities for a healthy lifestyle. There is a correlation in pursuing hobbies and personal passions and well-rounded and satisfying life. While hobbies are meant to fun, they also stimulate the mind, body and help one another in remaining healthy, active and happy.
Why Gardening
The most popular outdoor activity is gardening, enjoyed by more than 78 million people, according to the National Gardening Association. At any age, gardening is an advantageous activity you can do outside. It is a relaxing way to escape from the challenges of life. However, as people begin to age, they find themselves giving up gardening. A lifelong love of gardening should not have to end as mobility, and other issues arise later in life. This recreation provides activity, stimulation, and fulfillment. Gardening can enhance the experience of a senior in many ways – physically, mentally, and spiritually. It stimulates all senses, creates a bond with nature and with our companions, and compensates you with fresh flowers and nutritious fruits and vegetables.
Physical Health Benefits
Gardening is a great low-impact option for older adults to achieve much-needed physical activity that is helpful for muscle growth and heart health. The Centers for Disease Control and Prevention lists gardening as a recommended strengthening exercise for people over the age of 65 (https://www.cdc.gov/physicalactivity/downloads/growing_stronger.pdf). They recommend that adults in this age bracket engage in muscle-strength activities at least two days a week, in conjunction with aerobic exercises like walking. Gardening can increase mobility and flexibility while helping to build strength and endurance. In addition, gardening can help to sustain motor skills.
Planting a garden is not a simple job and entails many tasks that keep you active. This includes maintaining plants through weeding, fertilizing, pruning and watering, as well as expecting people to dig, hoe and lift, involving muscle groups across the body. All these tasks include some form of bending, twisting and walking around, which can work their bodies and provide some of the necessary aerobic exercises for a steady workout routine.
For those who choose to cultivate vegetables, gardening comes with an additional health bonus — fresh produce! Appreciating the fruits of our effort promotes a healthier diet, at least during harvest time.
Here are some of the ways summed up in how gardening can benefit your physical health:
Boosts levels of physical activity

Promotes mobility and flexibility

Advocates use of all motor skills

Improves endurance and strength

Helps prevent diseases like osteoporosis

Boosts the immune system
Mental Health Benefits
The benefits of gardening don't end with physical well-being. Gardening also supports mental and emotional health. Spending time in the garden is a great stress reliever. It relaxes you and can also decrease your chance of depression. It can also promote social relationships. Even something as easy as working in the garden with a companion or neighbor can assist to ward off feelings of isolation. Gardening can aid in lessening stress and encouraging relaxation, boosting serotonin levels, and lowering the risk of dementia.
New Accommodations
While the task of gardening never really changes throughout our lives, our bodies do. The things that once came effortlessly to you are now becoming more difficult to do. It is essential that you don't allow these changes to keep you from doing something you once loved. While it won't be exactly the same, there are some accommodations you can make that will enable you to enjoy gardening the way you once did. Here's a list of this to consider and some changes that could help:
Raising beds to reduce bending and stooping

Using vertical planting for easy access

Using foam, tape and plastic tubing to alter existing tools

Having stable chairs or kneeler stools

Using lightweight tools that are easier to handle

Finding adaptive equipment
Related Topics