Haiku Comprehension Answers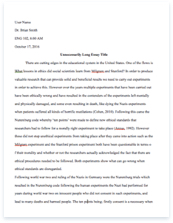 The whole doc is available only for registered users
Pages: 2
Word count: 368
Category: Death
A limited time offer! Get a custom sample essay written according to your requirements urgent 3h delivery guaranteed
Order Now
COMPREHENSION QUESTIONS ANSWERS
First Haiku:
1.) The dream of the warriors could possibly be triumph in war. 2.) Grass growing on brave warrior's dreams may mean assurance of victory or it may also be an implication or the warrior's decline and death. 3.) Afterglow literally means the effect that lingers after something is done. The afterglow mentioned in the first poem for us may either mean they ended up victorious or they lose in the battle and ended up dying. Second Haiku:
1.) The contrast mentioned in the second haiku is the contrast between the silence or stillness of the pond and the movement or enthusiasm of the frog that jumped in it. 2.) The effect achieved by the contrast was the splash. It gave beauty and life to the silent pond. The splash in the haiku symbolized an event in one's life that may cause to break the monotony and bring a glimpse of happiness and life. 3.) The pond symbolizes our life as human beings. Its silence and stillness may be parallel to the monotonous routine of our life that may make it seem lifeless. And the frog that leaped into the pond which caused splash and ripples in the water is just like the events in our lives that breaks its stillness. These events may come in three ways, through a simple word, a single deed and a person. Third Haiku:
1.) The crow is detestable because of its detestable deeds and its unpleasant nature- a nuisance pest. 2.) The crow is a pleasant sight when the writer saw it because of the artistic effect it brought to the contrast of the "black" crow against the "white" snow. To consider the season of the year the writer saw it- winter, we could also say that it became pleasant because at that time, the crow is incapable of doing unpleasant deeds. As a saying goes, "Hate the sin, not the sinner." 3.) Some unpleasant things can be acceptable for three reasons. First, when it is done for the good. Second, when one respects the other by accepting one's ways. And lastly, when one had already moved on and put them out of your mind.
Related Topics