Goodyear Tire and Rubber Company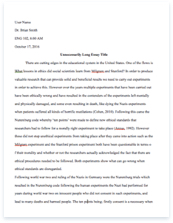 The whole doc is available only for registered users
A limited time offer! Get a custom sample essay written according to your requirements urgent 3h delivery guaranteed
Order Now
Overview
• Goodyear was founded in Akron, Ohio in 1898 by Frank and Charles Seiberling.
• In 1992 Goodyear Tire and Rubber Company were reconsidering a proposal from Sears, initially denied in 1989, to sell their Eagle brand tires.
• Two factors contributed to the reconsideration of the sears proposal
– decline in market share
– Goodyear brand tires were being replaced annually at Sears Auto Centers.
Industry Summary
• Tire production of 850 world wide
• Ten tire manufacturers account for 75% of world wide production
• 3 largest account for 60%
• Two types of markets
– Original equipment tire market (20% -25%)
– Replacement tire market (70%-75%)
Problem:
Should Goodyear accept the proposal from sears to sell their tires?
Secondary Problems
• Selling Goodyear tires through sears will represent a significant change in distribution policy and create conflict with franchise dealers
• If they accept the proposal, should they sell only the Goodyear Eagle brand or multiple Goodyear brand tires through Sears?
• Possible cannibalization of company owned Goodyear Auto Service Center and Franchised Goodyear Tire Dealers
SWOT Analysis
Strengths
• Broadest line of tire products of any tire manufacturer.
• They are the second largest producer of tires in the world.
• Market share leader in U.S. for original equipment tires and replacement tires.
• They are one of the leading national advertisers in the U.S.
Weaknesses
• Goodyear has not sold through a mass merchandiser since the 1920's.
• Sears customers will buy the eagle brand rather than the Goodyear brand due to being more price-sesative
Opportunities
• Tire dealers run frequent price promotion ads in the local newspapers.
• The growing want for full service stations by consumers.
• Growth of discount multi brand independent dealers increased from 7 percent in 1982 to 15 percent in 1992
Threats
• Independent tire dealers carry several different brands for replacement buyers.
• Department stores focus on marketing their own private label brands.
• Consumers have become more price conscious and less brand loyal
• Replacement tire sales do not rely on the original equipment tire market as much as it used to.
• Canalization of company owned Goodyear Auto Centers and franchised Goodyear tire dealers if they accept Sears' offer.
Consumer and Competitor Analysis
• Competitors
– Groupe Michelin, Bridgestone Corp., Pirelli, Cooper Tire and Rubber, and Sumitomo, and Continental A.G.
• Competitor strategies
– sell tires through other distribution channels, such as retail tire outlets and service stations.
– Have broad product lines that appeals to most buyer segments for different types of vehicles.
• Consumers
– They are becoming more price conscious and less brand loyal. – When shopping for replacement tires, most consumers are confused due to the amount of choices. Majority buy on the basis of price, while knowledgeable buyers choose based on dealer recommendations.
Questions
1-How would you characterize the competitive environment in the tire industry in 1991?
• Very intense in both OE tire manufacturers and replacement tire manufacturers. The top 3 brands of tires, advertise heavily through T.V. and print media.
• Reliability of a strong brand name, and OE tire manufacturing to secure replacement tire sales is slipping due to customers becoming more price sensitive.
• Although Goodyear is a large powerful brand, they need to compete on the basis of what consumers want.
Questions
2-What is Goodyear's relative competitive position within the tire industry?
• They compete on the basis of quality and are known as a premium brand of tires and therefore are more expensive.
Questions
3-Does it make strategic sense for Goodyear to broaden its distribution beyond company-owned and franchised Goodyear tire retailers as a matter of channel policy? Why?
• Goodyear brand is traditionally positioned as one of the best known brand names in the world of premium quality tires.
• Creating a new distribution channel to Sears will:
– Attract their loyal and new customers to lead them to buy the Goodyear brand.
– Attract already brand informed customers to Sears
Questions
4-What are the strategic implications of broadened distribution of Goodyear-brand passenger tires through Sears Auto Centers?
• With more locations of Goodyear tires being sold, It will increase revenues with cannibalizing their franchise stores
• Broader distribution channels gives customers easier access and closer locations to buy Goodyear tires
– Goodyear franchise stores= around 100
– Sears stores= 850
Recommendations
• Goodyear should accept Sears' proposal
– Although Goodyear's methods have worked in thepast channels of distribution are changing due to changing consumer preference.
• Goodyear should sell Eagle brand tires through Sears, in addition they should sell their lower priced options such as T-Metric
Follow-Up
• To create awareness of Goodyear tires being sold at Sears
– Create Ads for Television, newspapers, billboards, radios, and racing events.
– promotions and coupons to lure price-sensitive customers to be less brand loyal and try the Goodyear brand.
– Corporate ads will benefit both companies and can save on ad expense
– Build strong relationships with the franchise dealers and do special promotions to eliminate conflict and increase there revenue
Related Topics