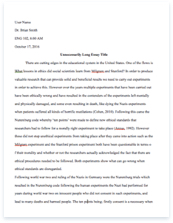 The whole doc is available only for registered users
Pages: 8
Word count: 1826
Category: Police
A limited time offer! Get a custom sample essay written according to your requirements urgent 3h delivery guaranteed
Order Now
National:
Asha Bhosle receive 'Hridayanath Mangeshkar Award' Lata Mangeshkar presented 'Pt Hridaynath Lifetime Achievement Award' to her sister Asha Bhosle. In 2012, the same award was given by Amitabh Bachchan to Lata Mangeshkar. Hridaynath Mangeshkar is a composer and singer hailing from Maharashtra. He is better known as Balasaheb in the industry and is the younger brother of two music icons of India: Lata Mangeshkar and Asha Bhonsle. First non-IPS officer to head BSF operations at Indo-Bangla border For the first time in its 47-year history, the Border Security Force (BSF) has appointed a non-IPS officer as its commander for the eastern theatre which guards the Indo-Bangladesh border. 1975-batch BSF cadre officer Ravi Kumar Ponoth has been promoted and appointed as the new Additional Director General (ADG) for the forces' eastern theatre which is tasked to guard the 4,096-km Indo-Bangladesh border. The post of ADG is usually occupied by an Indian Police Service (IPS) officer and the cadre officers of the paramilitary rarely get an opportunity to head this top post, third in the hierarchy of the border guarding force after the Director General (DG) and Special DG, both posts reserved for senior IPS officers. The incumbent of this post, IPS officer B D Sharma, has been transferred to the BSF headquarters in New Delhi.
He is only the third BSF officer to be elevated to the post of ADG and the two earlier officers had served in headquarter units and not at an operational formation. Women constitute only 5.33% of police forces in India The country has just 5.33 per cent women in police forces despite growing demands for more representation in law enforcement agencies. According to Home Ministry statistics, out of 15,85,117 personnel working in state police forces, only 84,479 or just 5.33 per cent are women. Besides, there are just 499 all-women police stations in the country out of a total 15,000 stations. Uttar Pradesh has 2,586 women police personnel which is just 1.49 per cent of the total 1,73,341 personnel while Andhra Pradesh has 2,031 policewomen, just 2.27 per cent of its total 89,325 police personnel. There are 1,485 policewomen (2.18 per cent) in Bihar out of the total 67,964 police personnel. There are 3,010 policewomen (3.93 per cent) in Madhya Pradesh out of the 76,506 personnel. Maharashtra, Tamil Nadu and Union Territory of Chandigarh have relatively better representation of women in their police forces.
India to set up Food Testing Labs, processing units in African countries Grabbing the opportunity in extending a helping hand for developing nations in the African Union, Ministry of Food Processing Industries has decided to establish Food Testing Labs (FTL) and Food Processing Business Incubation Centres (FPBIC) in the member countries. Each FTL will be established at an estimated cost of Rs. 10 crore. These will come up in Zimbabwe, Gambia, The Republic of Congo, Rwanda and Nigeria. Similarly, the FPBICs would be established in Uganda, Cameroon, Ghana, Mali and Angola at an estimated cost of Rs. 7.3 crore. Medak-based International Crops Research Institute for Semi-Arid Tropics (ICRISAT) has already initiated the feasibility study and preparation of business plans towards the establishment of FTLs.
ICRISAT has also been selected by the Government of India as the implementation agency for FPBICs. A food processing cluster can process about 2.5 lakh tonnes of raw material per year will come up in one of the AU nations at an estimated cost of Rs. 117 crore. Beef exports up 44% in 4 years, India is top seller The Centre's Pink Revolution to promote meat production and export has led to a 44% increase in meat consumption and export in four years, but it has failed to regulate the industry. According to data compiled by the animal husbandry departments of all states, meat from registered slaughterhouses increased from 5.57 lakh tonnes in 2008 to 8.05 lakh tonnes in 2011. Export earnings from bovine (beef and cattle) meat expected to touch Rs 18,000 crore in 2012-2013. India became the world's top exporter of beef in 2012. Uttar Pradesh is the top buffalo meat-producing state with 3 lakh tonnes in 2011. According to the US Department of Agriculture, India became the largest exporter of beef edging out Australia and New Zealand in May 2012.
Page 1 of 3 1st April 2013
International:
In China, singles can't buy second home In a bid to curb rising property prices, authorities in Beijing, put in place new real estate curbs that bar single residents from buying a second apartment. The new rules, which also mandate higher down payments for second home purchases, have triggered wide debate in recent days. The measures had been expected after the government announced earlier this month that it would put in place curbs to bring down housing prices. The new rules were met with angry reactions from members of China's active Internet community. Oklahoma gives federal approval on killing horses for meat Oklahoma Governor Mary Fallin has reportedly signed a bill that permits livestock owners to slaughter horses for food as long as their processing plants are authorized by the US Department of Agriculture. A congressional ban on killing horses for meat was lifted in 2011, but 58-year-old Fallin gave slaughterhouses federal approval to prepare and package horse meat for export. The slaughter of horses for food had been illegal in Oklahoma since 1963 and was carried out only in Texas and Illinois until Congress stopped it in 2006.
Business & Economy:
Supreme Court dismisses plea of Novartis for patent of cancer drug The Supreme Court has dismissed Swiss drugmaker Novartis AG's attempt to win patent protection for its cancer drug Glivec, a serious blow to Western pharmaceutical firms who are increasingly focusing on India to drive sales. India's domestic drugs market is the 14th largest globally, but with annual growth of 13-14 per cent and the world's second biggest population, it has massive potential at a time when traditional developed markets have slowed down. Madhya Pradesh pips Bihar to clock highest growth: Report Madhya Pradesh has decrowned Bihar from its number one position in terms of highest growth of gross state domestic product. Quoting the provisional data released by the Central Statistical Organisation for 2012-13, the paper said that Bihar registered single digit growth of 9.48% this fiscal as compared to 13.26% in 2012. However, Madhya Pradesh has registered 10% growth in 2013.Bihar's GDP growth stands at Rs 157,957 crore in the current fiscal which is up Rs 13,679 crore from its previous fiscal's growth at Rs 144,278 crore.
Job creation shows upswing, grows 9% in eight key sectors Employment generation in eight key manufacturing and services sector grew by over 9 per cent between July and December 2012 compared to the first half of 2012, indicating that green shoots may indeed be taking root in the economy. A bi-annual survey of the Labour Bureau revealed that 1.68 lakh new jobs were created in the eight sectors in the six months to December 2012 as against 1.54 lakh jobs added during January to June 2012. Prior to this, the highest number of jobs in the eight selected sectors were created in the second half of 2011 at 5.41 lakh, as seen in the table. HDFC Bank to charge customers for InstaAlert SMSes Country's second largest private sector lender HDFC Bank will begin charging its customers for its InstaAlert SMS service, under which the bank provides real-time alerts on account activities. The bank's InstaAlerts service allows customers to keep a track of various payments and receipts, get reminders for timely payment of utility bills and receive intimations when balance falls below a pre-specified limit, among other account activities.
Customers registered for InstaAlert service with 'SMS' as the delivery channel will be charged Rs 15 per quarter in case of salary or savings accounts, while the charge would be Rs 25 per quarter for Current Account customers. SpiceJet pips AI to become 3rd largest domestic carrier SpiceJet's 'Big Sale' scheme of offering million tickets at Rs 2,013 across the country was a super hit. It helped the budget carrier overtake Air India to grab the third position in domestic airlines market share in February 2013. Indigo has retained it's numer- uno position with a market share of 27.4 percent. It was followed by Jet Airways together with JetLite in the second spot at 25.4 percent and Air India slipped at fourth position from 20.3 percent to 18.9 percent. At third spot, Spice Jet garnered 20.4 percent market share. Page 2 of 3 1st April 2013
Sci. & Tech:
Green meteorite in Morocco may be from Mercury Scientists have discovered that the green meteorite found in Morocco in 2012 may be the first ever to have originated from Mercury – the closest planet to the Sun. The latest study unveiled at the 44th annual Lunar and Planetary Science Conference in The Woodlands, Texas suggests that a space rock called NWA 7325 came from Mercury, and not an asteroid or Mars. NWA 7325 is actually a group of 35 meteorite samples discovered in 2012 in Morocco. They are ancient, with scientists dating the rocks to be 4.56 billion years old. 2,000 black holes on Milky Way galaxy Two thousand black holes kicked away from their homes are now living on the outskirts of the Milky Way galaxy, according to a study conducted by researchers of the University of California, Santa Cruz.
Sport:
Kheta Ram wins 5000m amid controversy It was a 'world class' time in the 5000 metres that caught the officials napping, and robbed a full race for the competitors, as the domestic athletics season opened with the Indian Grand Prix at the National Institute of Sports (NIS) in Patiala. The winner Kheta Ram knew that something was amiss when he stopped the timer in his watch at 13 minutes 15.32 seconds at the finish. For, it was too good a time, as may be gleaned from the fact that Britain's Mo Farah had clocked 13:41.66 in winning the gold at the London Olympic Games. Andy Murray beats David Ferrer to win Miami title Andy Murray save a championship point before rallying past David Ferrer 2-6, 6-4, 7-6 (1) in the WTA Miami final. Murray also won the title in 2009.
His path to this year's championship was made easier because Roger Federer and Rafael Nadal skipped the tournament and Novak Djokovic lost in the fourth round. Bolt wins 150 meter race at Copacabana beach Usain Bolt started his season by winning a 150-meter race on a track set up at Copacabana beach in Rio de Janeiro. Bolt cruised to victory in 14.42 seconds, falling short of the world-best mark of 14.35 he set on the streets of Manchester in 2009. Brazilian sprinter Bruno Lins was second in 14.91, ahead of Ecuador's Alex Quinones and Antigua and Barbuda's Daniel Bailey. Bolt, the first man to successfully defend the 100 and 200 titles at the London Olympics.