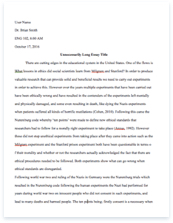 The whole doc is available only for registered users
A limited time offer! Get a custom sample essay written according to your requirements urgent 3h delivery guaranteed
Order Now
The knightly quest for the grail, is a quest where hero's search for objects that have great importance to them. During the medieval times, it was an adventure where individuals set off to attain something they truly desire. The grail can be anything from a rare piece of jewellery, or in F. Scott Fitzgerald's novel "The Great Gatsby" a human being, Daisy Buchanan. Jay Gatsby has spent his whole life to build up his wealth to win back his long lost love Daisy. Throughout the novel Gatsby obsession with Daisy blinds him from seeing how materialistic and hollow she really is. Fitzgerald's novel is an ironic inversion of the knight's quest for a grail because of the lack of noble character traits displayed by Jay Gatsby, his illegal business and his own flawed grail, Daisy Buchanan.
Jay Gatsby is the inversion of noble knight, which makes his quest for his grail "Daisy" ironic. The important character traits knights have are honesty, integrity, loyalty. A knight's ideals and intentions are morally right and done with one's person interest to the side. Gatsby lacks this because he is too, materialistic, self-centered and corrupted, but also because of his involvement in illegal businesses that helped him cheat his way to wealth. In chapter 4, Gatsby introduces Nick to Meyer Wolfsheim. Gatsby reveals to him that he had fixed the World Series, and when Nick asks how Gatsby replies "He just saw the opportunity" (71). Gatsby's association with Meyer Wolfsheim indicates his crowd that he hangs around with is shady and corrupted. Gatsby is so determined to win back Daisy he is willing to do absoultly anything to impress and catch her attention.
Gatsby was known for hosting large and lavish parties that would he thought would attract and interest people from all over including Daisy. He hopes that the large crowds, flashing lights and will bring them together. In chapter 3, Nick and Jordan hear some rumors that have been circling around about their host. No one knows for sure, but "Somebody told me though he killed a man once" (45). A guest at the party tells both Nick and Jordan about a dress that Gatsby replaced after tearing it on a chair at one of his parties. Gatsby does not want trouble with anyone, and he will not let any situation major or minor interfere with his constant strive for perfection.
The knights grail is noble and pure, like the cup from Jesus' last supper, or rare fossil, whereas Gatsby's grail is flawed and the total opposite. Because Gatsby is so obsessed and in love with Daisy he is unable to see how hollow and materialistic she really is. The first time she visits Gatsby mansion she is overwhelmed by everything she is seeing, and breaks out into tears when she sees Gatsby's shirts. "They're such beautiful shirts, she sobbed, her muffled in the folds. It makes me sad because I've never seen such beautiful shirts" (90). Gatsby fails to see this because he is happy to see Daisy again and have her back in his life. The quote symbolizes her desire for the finer things in life and how greed and corruption shapes her character. Daisy is able to have whatever she desires, because of her husband Tom's wealth, but it will never be as much or equal to Gatsby's.
Gatsby's entire existence in West Egg up until his death was to win back Daisy and rekindle their love for one another. Gatsby's was so overly obsessed with Daisy, he fails to see that their relationship was not built up on love. Their relationship was built up based on what material like objects they could exchange to each other. Fitzgerald's novel "The Great Gatsby" is an ironic inversion of the knightly quest for a grail because Gatsby is in no way noble, and lack morals, and his grail, Daisy is flawed because of her materialistic and hollow nature. When a knight can finish mission can attain his grail, he is considered a pure knight. But if the knight fails to attain his grail, both of them are seen as tainted.
Work Cited
Fitzgerald, F.S. The Great Gatsby. London, England: Penguin Books, 1950. Print.
Related Topics