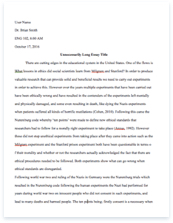 The whole doc is available only for registered users
Pages: 10
Word count: 2358
Category: Customer
A limited time offer! Get a custom sample essay written according to your requirements urgent 3h delivery guaranteed
Order Now
My team member and I are expected to select a company from a Beauty & Wellness, Health Care or Food & Beverage industry so we are choosing Etude House as our Fundamentals of Selling assignment. Etude house is one of the famous cosmetic and skincare brand in Korea. In this assignment, we are going to write a report about the background of the company, their target prospect and profile of the prospect, discuss our product, present a marketing plan and explain about our business proposition.
COMPANY BACKGROUND
ETUDE HOUSE, is an established cosmetic and skincare brand with 60 years old history in the worldwide market. With aggressive business development, this brand has a total of 1800 outlets throughout worldwide. This includes Korea, China, Hong Kong, Taiwan, Mongolia, Russia, India, Pakistan, Iran, Saudi Arabia, UAE, Thailand and Vietnam which targets the retail chain in shopping complexes.
Etude House is a total beauty solution shop. As if conceived out of a fairy tale, Etude house resembles a princess's private room; a romantic interior full of ornate trinkets imagined and inspired by her dreams. Everything about this space, including the cosmetics, embodies the beauty & youth described in a romantic fairy tale.
In order to win the hearts of the young ladies, every Etude House outlets are designed like a fairy princess's house. Their intention is to make you feel like a beautiful princess in the Etude cosmetics kingdom when you are doing your shopping in Etude House. Etude House use fantasy, cute, lovely and Princess style as their shop design theme. White house furnishings and interior design layout of a home gives their customers a sense of mood to relax. Etude House seize the customer needs and specifically create a relax context. (Refer to Appendices 1)
Company History
For more than 40 years, Etude has focused on the business of cosmetics, striving to be unique and the best. Etude has maintained its leading position in the field of makeup. Now Etude has expanded into the cosmetic retail franchise business with Etude House.
ETUDE is a cosmetic brand specialized in fun make-up products that help every woman dreaming of new changes express herself with confidence. As well as being enjoyable, its products are easy to use and varied.
Etude's mission is to create beauty products accessible to all women, especially beginners, so that makeup feels like play. Beginner can be a woman who has just started experimenting with makeup. Beginner can be a woman who has dreams of new start.
We focus on every aspect of customers' sweet and joyful experiences including products, design, shops, and staff. We offer pleasant experiences with our new and different products. We strive to develop products with ease and function. We can play a role of friend and adviser for playful and pleasant make-up. Brand Concepts
In April of 1995, Etude was established as a specialty cosmetic brand abiding to four strategic concepts. Which are high quality, reasonably price, simple design and wide variety of color.
Etude continues to reflect the diverse trends of its consumers as a leader in the local cosmetic industry through innovative and provocative colors and products.
As a representative Korean brand, Etude will establish itself as a global beauty brand through its commitment to beauty, youth, and innovation.
Brand Identity
"Sweet Star" symbolizes the witty charm and bright shine of a beautiful heroine. "Sweet Heart" symbolizes a pure and beautiful heart that sincerely loves the world. "Sweet Dream" symbolizes a magical carriage ride to a majestic castle full of wonder and imagination.
Brand Soul-Etude is a sweet brand which brings a realization of every young woman's dreams.
Etude Brand's Philosophy-As a global brand through its commitment to beauty, youth and innovation. (Refer to Appendices 1)
TARGET PROSPECT AND PROFILE OF THE PROSPECT
Prospecting is the process where we identifying potential customers. For Etude house, they are targeting customers from 18 to 28 years old. We can observed this by observing their advertising method such as how they promote their product, either by newspaper, television, radio, internet or magazine, the artists they employed to promote their product and so on. From the artist they employed, we may know that they are trying to prospect young age customer as they are finding popular artist from Korea like SHINEE and Sandara Park. Furthermore, their price is also affordable and reasonable for the middle rate incomes people or students. Last but not least, to conceive out of a fairy tale, Etude House resembles a princess' private room, a romantic interior full of ornate trinkets imagined and inspired by her dream.
Furthermore, they are targeting women from age 18 to 28 because women at this range willing to spend on the cosmetic and skin care product. This target prospects also have the ability and buying power to purchase the Etude House product because they are working and most of them have no family financial burden as they might not get marry yet.
Etude house target their prospect clearly so that they can build a qualified prospect base made up of current customers and potential. As they are selling cosmetics, so customer may take few months to make a new prospect, therefore, new prospect is needed. Besides that, sales are often lost to the competition. For example, customers may leave when there are promotions or special events offer by competitors such as The Body Shop and The Face Shop. Thus, they treat prospecting as an important process in targeting customer or find new customers.
Etude House often uses referrals as a prospecting approach. Referrals refer to a prospect that has been recommended by current customer or by who are familiar with the product. The employees or promoters in Etude House always use the endless chain approach to obtaining referrals because it fits in naturally during sales presentation. As example, one of the promoters may ask the customer, "Miss Ang, whom do you know who might be interested in our BB Cream?"
Besides that, Etude House collects their prospect information through website, recommendation forms, and survey forms and so on. After they collect the information of prospect, they will organized it and make use of it to boost up their sales. There are some samples of prospect profile in the appendix.
(Refer to Appendix 2)
PRODUCT FEATURE, ADVANTAGE AND BENIFIT
These are the top three sales of product based on the information from the salesperson in Etude House. They are Precious Mineral Sun BB Cream, Moistfull Collagen Firming Eye Cream and Moistfull Aloe Soothing Skin.
Precious Mineral Sun BB Cream
With Precious Mineral Sun BB Cream, you'll get an all day outdoor powerful SPF50 / PA+++ UV protection and long lasting waterproof formula. It provides you a silky complexion and brightened look with Pearl Mineral Powder infused sheer coverage. The color ranges for Precious Mineral Sun BB Cream are light beige, natural beige and sand eige. The normal skin consumer can make use of it with only $17.99 which is in net weight 35g. (Diagram refer to appendix 3)
Moistfull Collagen Firming Eye Cream
This eye cream with adhesive jelly texture gives firmness to the eye area. Also, moisture treatment to improve elasticity and look around the eyes. Moistfull Collagen Firming Eye Cream contains Baobab seed oil with abundant nutrients and moisture with active ingredients Vitamin A and Vitamin E, to nurture the dry skin area surrounding eyes. It is 25ml in a bottle, cost $24.99. The formula of Moistfull Collagen Firming Eye Cream is suit for all types' skin. (Diagram refer to appendix 3)
Moistfull Aloe Soothing Skin
It is a gel skin (toner) with enriched Baobab Tree extracts and Organic Aloe. Moistfull Aloe Soothing Skin supplies instant, clarifies and soothes troubled skin for moist and to keep the skin with refreshing feel all day long. It is designed for all types skin especially the dry skin consumer. Moistfull Aloe Soothing Skin offers $18.99 per 150ml for each bottle. (Diagram refer to appendix 3)
MARKETING PLAN
Cost plus pricing
Cost are totaled and a margin is added on for profit to make the total price Etude House has set their price in a very average rate and reasonable compare with other competitor.
Global TOP 10
The top 10 items are mostly customer's choices purchase in the store. Etude House also very focus on Zero Oil product and also with special fragrance.
Advertising
Etude House invited some star icon. For example Korea's well-known singer – 2NE1's Sandra Park , SHINEE and so on to promote their product by making
video , poster and propagate during a function or event.
Public relationship
Etude House always executing programmed and let the customer more understanding about the brand and product. For example, recently Etude House had run an event at Sunway Pyramid due to the opening special. The did a lot of promotion and free gift.
Personal selling
Staff of Etude house also kindly explain and introduce their product friendly and clearly by doing a well personal selling in explaining the product and with free trial for customer so that customer can more close to the product. They also serve their customer with friendly consult staff.
Design
Etude House has satisfied customer's need with an interesting way to attractive customer by using sweet and lovely theme. All their outlets are paint by pink colour and the furniture and decoration also all in pink.
Intensive distribution
Etude House total has 14 outlets in Malaysia so they receive their stock directly in the store. They can approach to customer more convenience and fast.
PROPOSITION
Etude's products are very popular among middle school and high school female students because Etude's target markets are focus on them. Unfortunately, female adults are less popular on Etude's product because they would more prefer branded product such as M.A.C, SK-II, and OTTIE. In other words, Etude's products are mainly focused on female teenagers and not female adults because female adults concern more on the product quality and perhaps they would prefer to look matured instead of looking cute.
In my opinion, Etude should produce high quality products and enable the product to flow into the female adults market instead of targeting mainly on teenagers market. Moreover, Etude should approach their new product to adults market so that Etude Company will be well known among adult customers and able to compete with other brands such as M.A.C, SK-II, and OTTIE. Furthermore, Etude can sell their products to both adults and teenagers market, which can result in increase sales and number of stakeholders for the company.
Other than that, Etude can also have new packaging and pricing strategy to attract the new adult market. Basically Etude's products are packed with pink and red without free gift to attract the teenagers market because the costs for the product are range between RM0.50 – RM30 that can be consider as affordable. To improve Etude's products value they can pack their new product with matured color such as gold or brown and attached with some free gifts so those adults who interested with cosmetic are attracted to their product and the free gifts. Moreover, Etude should get a certificate from their Headquarter at Korea to certify their company products are made in Korea so that adult customers will be confident with their company's product. Thus, Etude can increase their product price based on the product packaging with free gift attached and also certificate from Korea that can make their customer be more confident about their product quality.
Next, ladies usually buy cosmetic in bulk when they go shopping. Etude should provide a delivery service to their customers who buy beyond a certain amount to have this service. This can help Etude Company to increase their sales and also increase their number of customers because much cosmetic company did not provide the delivery service to their customers who buy in bulk. Etude can also charge their customers a certain amount of money that located beyond their delivery coverage so that the company still can gain profit and not loss.
Last but not least, Etude can build a stronger customer confident for their product by giving their customer a 100% satisfaction guarantee to increase the value of the product because it can eliminate their customer stress such as cognitive dissonance and dissatisfaction. Customer who purchase their product and felt unsatisfied with Etude product after they tried at home can refund their money by showing the original receipt not more than 3 days after purchased. Furthermore, with this method Etude can build a better relationship between the customers and also able to build customer loyalty because with 100% satisfaction guarantee customer will feel safe with their company product and also feel guaranteed by Etude Company.
CONCLUSION
Etude House is one of the well know Company for the young generation, they produce their products base on the favorites of the young generation to satisfy their needs. Whenever now more and more prosperous in the science and technology sector, they also keep improving their products to fulfill their customer's require. They also do many campaigns like having the famous Korea artist to endorsement their products.
When we had finish our assignment, we can know that during the time that spend to do the research on this company we have learn of how a company going to target their customers, how to conduct a marketing plan and also propose their business. During this assignment we had gain lots of benefits and extra knowledge from it.
BIBLIOGRAPHY
1. Etude House, viewed 3 June 2012, < http://www.etudehouse.ph/story.aspx>. 2. Hying, 1 July 2009, Etude House – Korea Cosmetic and Skin Care Product, viewed 6 June 2012, < http://www.koreanclicks.com/do-you-know/etude-house-korea-cosmetic-and-skin-care-product>. 3. Henry Tanuwijaya, 19 January 2012, Etude House-Sunway Pyramid, viewed 8 June 2012, . 4. 6 January 2010, Etude House Korean Make-up spree! , viewed 5 June 2012, < http://bagophelia.wordpress.com/2010/01/06/etude-house-korean-make-up-spree/>. 5. Little Robyn, 26 February 2012, Etude House, viewed 12 June 2012, < http://little-robyn.blogspot.com/2012/02/etude-house-petit-darling-nails.html>. 6. Picture, viewed 16 June 2012, .
Related Topics