Seasonal Increase in Demand for Gasoline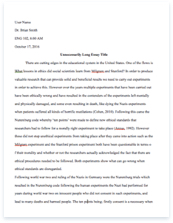 The whole doc is available only for registered users
A limited time offer! Get a custom sample essay written according to your requirements urgent 3h delivery guaranteed
Order Now
Humans are natural consumers, and combined as a society we consume millions of products on a daily basis. One product that I use every day is gasoline. Whether it's being used to fuel my car, or was used in the production of another product that I consumed, I use gasoline every single day of my life. Supply and demand set the price of gasoline but there are multiple factors that influence this. Government data suggests that 75 percent of the price of gasoline simply reflects the international price of a barrel of oil. The other 25 percent consists of but not limited to refiner profits, government taxes, and seller profit margins. Taking a closer look at the 25 percent, taxes are the major component. The tax cost in a gallon of gasoline is nearly equal to the costs of refining, distribution, and marketing combined. Outdated air pollution regulations also play a role. In order to fulfill air pollution reduction plans in states and localities across the country; "mandates for gasoline blends have forced many refineries to close and have made building new oil refineries extremely difficult. For example, in order to fulfill various air pollution reduction plans, gasoline sold in the US has been fractionated into about 17 "boutique fuels." With three grades of gasoline per fuel, refiners are producing more than 50 separate blends. Not only does producing these blends require the installation of expensive equipment, different blends must be transported separately, which also limits pipeline and storage capacity." (Eberhart, 2014, 1)
This means if supply gets tight in one area, you can't just bring in gas from other places; which means local regional shortages lead to price spikes. Due to all the unique blends of fuel being made available to the public for consumption, refiners in some areas have a virtual monopoly in their market which leads to price gouging. Boutique fuels also play a factor in the US oil and gas market; according to the U.S. Energy Information Administration, boutique fuel requirements increase the absolute price of gasoline, and they increase price volatility and price spikes.
One of the ways to combat rising gasoline prices and drive down the demand and cost is through technology. With technological advances in renewable energy sources such as solar, wind, and water power, humans can increasingly reduce their reliance on fossil fuels as a form of energy. When we take a step back and look at oil prices on a global scale, many factors affect the supply and demand of this product. There will always be an upward shift in the demand curve for oil over the long term, this is due to the population of the world always increasing and economic growth increasing around the globe. According to the Trefis Team:
"Growth in economic activity and population along with vehicle fuel efficiency are the some of the key factors driving global transportation energy demand. Going forward, we expect the growth in transportation demand to primarily come from developing nations, especially China and India, where faster economic growth is improving standards of living, which is resulting in higher demand for personal travel and freight transport. Better living standards spur growth in consumer demand, which generally translates into higher industrial output. Industrial growth increases the movement of raw materials and manufactured goods, which increases the demand for transportation fuel." (Trefis, 2014, 1)
Because this causes an upward shift in the demand curve, the equilibrium point occurs at a higher price and quantity and this new price will most likely be higher than before.
This summer I anticipate supply and demand to play a role in gasoline prices as it always does. Americans travel more during the summer months to enjoy vacations and the warmer weather. This will increase the demand for gasoline which will cause suppliers to increase prices. After the summer months have passed and winter is upon us, the demand to travel will decrease. This will decrease the demand for gasoline, which will drive prices down.
Related Topics