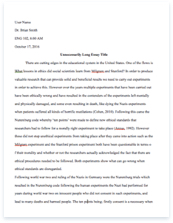 The whole doc is available only for registered users
A limited time offer! Get a custom sample essay written according to your requirements urgent 3h delivery guaranteed
Order Now
Horizontal flower arrangement- A very shallow container is used to make this type of flower arrangement. It has a single big flower as the focal point and drooping flower branches are added to each side. Rose is the main flower used as the focal point in this type of flower arrangement. Horizontal flower arrangements are very low and hence are suitable for center table decorations. Vertical arrangement- It is a very tall flower arrangement. Very tall stems of flowers and leaves like tulips, roses and carnations are used for this type of flower arrangement. Shorter fillers like forget-me-not are used to make the arrangement look balanced. Triangular arrangement- This type of flower arrangement uses the tallest flower stems in the center while the smaller flowers are placed on the sides to maintain the triangular shape. Triangular flower arrangements are used mostly in wedding ceremonies. They are placed on the buffet table or in the side station. Circular shape: The circular or round shape is loved by nature since majority of flowers lies in this shape. In fact, its also easier to arrange flowers in circular fashion. This type of arrangement is laid on conference tables or on buffet tables.
They can be presented to high class executives or politicians on different occasion. Oval flower arrangement- This type of flower arrangement has the brightest and tallest flowers in the center. The color and the size of the flowers are allowed to gradually reduce by degrees towards the sides. Oval flower arrangements look formal and hence it's used mostly in formal settings. Crescent flower arrangement- This type of flower arrangement is in the shape of the moon. Depending on the size of the crescent, curved shaped flower stems have to be selected. Flowers with flexible stems like gladiola and carnations can be used. Crescent flower arrangements are suitable for coffee table decoration.
Minimal arrangement- This is a very popular type of flower arrangement used for indoor decoration. It uses very few flowers and concentrates more on the focal flower. Hogarth's curve or lazy "s"- This is the most complex type of flower arrangement. The flowers are arranged to form a 'S' shape. It requires a lot of professional skill to form Hogarth's curve flower arrangement. Fan shape: It is a low arrangement and it does not interfere with conversation across the table. It is a fan or a horizontal in shape generally placed in the restaurant either in buffet or on dining table. Hotel rooms also have this kind of arrangement Different types of flower arrangements are used for different occasions and settings like weddings, corporate parties, anniversaries, birthday parties, Valentine's Day and Mother's Day. 1.Line Flowers
* Line flowers have tall narrow profiles and are used both vertically and horizontally to establish an arrangement's height and width. They include gladioli, delphinium , freesias, larkspur and giant snapdragons. 1. Focal Flowers
* Focal flowers are the largest and showiest flowers in an arrangement. Roses, peonies , hydrangeas, football chrysanthemums and lilies are some focal flowers. 2. Filler Flowers
* Clusters of individual flowers on a single stem, like babies' breath ,Statice ,Limonium and Solidaster , wax flower, provide color and body between the line and focal flowers. 3. Textured Flowers
* Textured flowers create visual interest. The contrast between a dozen densely frilled variegated carnations and a smooth, sleek, solid colored vase, for example, makes a simple but striking arrangement. 4. Fragrant Flowers
* Stargazer lilies, freesia, lilac, stock, some roses and wax flowers all have pleasing fragrances. They add an unexpected and surprising dimension to flower arrangements. Florist Foam or Flower Foam
Florist foam also known as Oasis foam(a trade name of Smithers Oasis)is the main medium for holding most flower arrangements in place.. It comes in 100's of shapes and sizes for different purposes, Compote Dish Code
A Compote Dish Code is similar to a Florist saucer except with a raised base. Florist Tray.
Florist trays are available in 2 different sizes they are ridged and a great base for long and low arrangements that would be perfect for table top flower arrangements. Designer Bowls
Designer bowls are ridged plastic bowls which are available in a fashionable range of colours which are perfect for table centres. Galvanised Containers
Galvanised Containers are now used by many flower arrangers as a very effective flower container. Although they are waterproof, if you want to use them with a flower food, this will after a long period of time corrode into the galvanising and create rust.
Related Topics