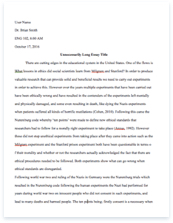 The whole doc is available only for registered users
Pages: 4
Word count: 818
Category: Injury
A limited time offer! Get a custom sample essay written according to your requirements urgent 3h delivery guaranteed
Order Now
This chapter presents the conceptual and research literature, which are related to the present work. Such studies help the researchers very much in giving information in its questionnaire and provide the needed frame of reference by which this study was conducted.
Some published articles, literary materials and unpublished master's thesis, which are significant of the present study, are also presented in this chapter.
CONCEPTUAL LITERATURE
First aid is applied to injured or ill persons in any health threatening setting in order to save life, prevent degradationof the situation, or contribute to a treatment process before professional medical care is available. First aid refers to assessments and interventions that can be performed by a bystander (or by the victim) with minimal or no medical equipment. Basic life support (BLS), includes maintaining the safety of the scene where the accident occurs, opening airway, providing mouth-to-mouth ventilation, and external chest compression, and represents the most crucial step in first aid. Cases in which circulation is arrested for more than five minutes, can result in irreversible brain damage or even death. Therefore, in general, life-saving BLS procedures should immediately be applied non-professionals, who happen to be nearby at the time of the incident. (The Need for First Aid Awareness among Candidate Teachers, 2011) First aid and Cardiopulmonary Resuscitationare types of emergency care that are rendered to an injured individual. First aid is the immediate help given to a victim of injury or sudden illness until appropriate medical help arrives, or the victim is seen by a healthcare provider (National Safety Council, 2007). The first recorded history of first aid dated back to 1099, when a religious order of knights were trained to administer medical treatment to the wounded during the crusades (Sovrin First Aid and Health & Safety Training, 2007).
First aid training is of value in both preventing and treating sudden illness or accidental injury and in caring for large numbers of persons caught in a natural disaster. Self-Help
If you, as a first-aider, are prepared to help others, you are better able to care for yourself in case of injury or sudden illness. Even if your own condition keeps you from caring for yourself, you can direct others in carrying out correct procedures to follow in your behalf. Help for Others
Having studied first aid, you are prepared to give others some instruction in first aid, to promote among them a reasonable safety attitude, and to assist them wisely if they are stricken. There is always an obligation on a humanitarian basis to assist the stricken and the helpless. There is no greater satisfaction than that resulting from relieving suffering or saving a life. First aid is the immediate help given to a victim of injury or sudden illness until appropriate medical help arrives, or the victim is seen by a healthcare provider (National Safety Council, 2007). RELATED LITERATURE
Children and teachers spend most of their time within a school environment, which is therefore the most likely setting or incidents (e.g., asthma attacks, epileptic seizures, sports injuries, etc.) that may require first aid procedures. Given that schools may not have any trained healthcare providers on-site, it will be teachers who provide first aid to students. Teachers should therefore be trained in first aid procedures and be able to put them into practice. Teachers should be able to convey basic, accurate, and current first aid knowledge to their students and others in society. Therefore, teachers not only need to receive first aid training (FAT) during their professional development, but should also update their knowledge and skills in the light of recent first aid guidelines. (Baldik F, et.al, 2011).
Children may encounter life-threatening emergency situations while at school. As they spend most of their time at schools, this is a highly likely setting for illness, deterioration or accidents. Trauma and asphyxia are leading causes of pediatric mortality and, maintaining open airways, supporting ventilation, and controlling bleeding may be life-saving. These first aid techniques should be initiated by teachers who happen to be closest to the student at the time of the incident. In a study of teachers, 17% reported witnessing a life-threatening incident involving a student at least once during their career.In a study of 573 school nurses, (Olympia et al.2005) reportedthat 68% had managed life-threatening incidents requiring emergency medical attention during the previous school year. In the same study, school nurses also indicated that they mostly encountered incidents such as extremity sprains, respiratory disorders, seizures, extremity fractures, head/neck injuries, and lacerations, respectively. They also encountered a lower number of life-threatening cases, such as poisoning, anaphylaxis, airway obstruction, loss of consciousness, and cardiac arrest. Sports injuries also frequently occur at schools. (Uner et al.2009) reported the frequency of injuries in school as 10.7% (among 401 high school students) during the previous three months; in 44.2% of cases, first aid was applied at the scene.
Related Topics