Factors affecting the influence of organizational culture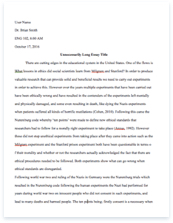 The whole doc is available only for registered users
A limited time offer! Get a custom sample essay written according to your requirements urgent 3h delivery guaranteed
Order Now
Culture is made up of values, attitudes and behaviours. Organizational culture is the values and behavior of employees and is based on shared attitudes, beliefs, and customs rules. It includes an organization goals, expectations, experiences, perspectives and values that keep it together. Organizational culture exist at two levels: Visible artifacts and Observable behaviours. These two consist of the organization's values, beliefs, attitudes, feelings and the way people act and dress. Culture gives the organization a sense of identity. An organization's culture normally begins with a founder or a leader who apply ideas and values into the business. These ideas and values reflects the objectives and founder of the organization when they lead to success. Culture in the organization has two vital functions: Internal integration which means to incorporate members so they can work and relate to each other. This should help them develop work relationships and to communicate with each other in a acceptable behavior.
The other function, External adaption means how the organization will reach their objectives and to find every ways to reach them and how they deal with outsiders. It helps to channel persons to work effectively in order to reach these goals and give customers the needed attention so as to make them feel comfortable and want to always come back. Therefore, these two functions of organization culture relates to building or improving the organization's collective investments and creating affirmative or negative relationships internally and externally. There are several factors that affects the organizational culture internally and externally. These are management, socialization of the organization, vision, values, performance evaluation and rewards, macroenvironment.
Visions: Every organization should have a vision or/and mission statement. It enhances the organization value and gives it a purpose. That purpose orient all decisions made by employees and helps them to familiarize with customers, stakeholders and suppliers.
Management: Managers are the ones who own businesses and they manage according to certain values and policy. Their attitude towards this will reflect in their decisions and the rules and regulations set for the employees.
Sociolization of the organization: Every new employees that enter an organization has their own values, beliefs and attitudes. However there may be conflicts that arise due to the different cultures in the organization but in the process some try to change or adjust their culture so as to fit in with the organization culture.
Values: Every organization should have good values in their policies such as social welfare and motivation to employees then employees will develop certain values that will help to improve or bring up the organization.
Performance evaluation and rewards: If employees are rewarded for good work being done this will motivate them to continue working hard and motivate others to work harder which will result in success in the organization.
Macroenvironment: The elements in the external enivornment potentially can influence tactical decisions. This is why top managers should take into consideration the external environment before making any decisions. Competitive environment: These are other business that organizations have to interrelate with.
Related Topics