Exploiting The Catbird Seat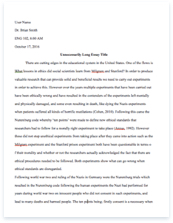 The whole doc is available only for registered users
A limited time offer! Get a custom sample essay written according to your requirements urgent 3h delivery guaranteed
Order Now
In his essay, "The Catbird Seat", author David Birnbaum relates his experiences as a quadriplegic.  Strapped to his wheelchair, he learns his new place in society as a person with a disability. Although Birnbaum does not explicitly express it, his essay reveals that there is more to those who have a disability than what meets the eye; they are not as helpless as we often imagine them to be. Birnbaum does not romanticize his disability; on the contrary, he sarcastically and wittingly views it as something to claim to certain rights, claiming it's only fair for the misfortunes of his life.
Birnbaum begins his essay with an incident as a teenager taking the elevator in a wheelchair. He realizes that even if he has lost his legs, there are new opportunities, although considered minor or insignificant to others, which he now begins to enjoy because of his inability to walk. He relates the experience of being favored over a pregnant woman, and how that made him feel. Upon discovering that the world at large look at him with pity, sympathy or compassion, Birnbaum realizes that this is all that they may see "I've accepted my disability. I have a successful career and live independently.  Please treat me like everyone else," but people don't.
So, he decides to take advantage of his situation instead of indulging in self-pity. He cut through queues, sneaked in alcoholic beverages and cigarettes, took advantage of people's concerns with his plight by happily accepting flight upgrades and even taking home grocery baskets. He knew that people treated him differently because he was in a wheelchair, but it did not bother him. He went ahead with his life caring little what other people actually thought of him.  "Cutting in lines…getting out of speeding tickets and arriving late to work…are my "even uppers" for my physical limitations and the difficulties caused by establishments not complying with the Americans with Disabilities Act", Birnhaum asserts.
Birnbaum even grew accustomed to his "disability right", expecting people to be nice and give way to him because of his disability, to the point that he was cocky about it, neglecting to apologize even if his wheels run on somebody's foot. Then, he learned that even the disabled have a sort of caste system – even though he was favored more than the pregnant woman, he found that a blind man with a cane is favored more than a guy in a wheelchair like him. Apparently, the "disability right" has varying levels depending on the disability.
In a sense, Birnbaum's situation illustrates that the more "helpless" people with disability are perceived to be, the more people act concerned. Birnbaum expresses that to the disabled person, this can be seen as condescending in a way.  He also expresses that, there is a better way of seeing things than entertaining pity in any form and from anybody. This is not to say that people should stop treating the disabled specially, but that we should rethink our views on how we perceive people with disability, the aged, and the pregnant, and give them more dignity and less pity – after all, they are not always helpless as they seem.
Related Topics