Excessive fat accumulation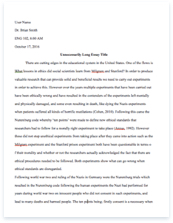 The whole doc is available only for registered users
A limited time offer! Get a custom sample essay written according to your requirements urgent 3h delivery guaranteed
Order Now
Obesity is a condition of abnormal or excessive fat accumulation in the adipose tissue to the extent that health maybe impaired [1]. Obesity results when the number or size of fat cells in a person's body increases. A normal sized person has between 30-35 billion fat cells which increase in size and later in number. Childhood obesity is rapidly emerging as a global epidemic [2]. Childhood obesity leads to the risk of obesity in adolescent and long-term health consequences such as type II diabetes, cardiovascular disease (CVD), hypertension, hyper lipidemia, certain forms of cancer, as well as respiratory and skin problems [3].
Obesity is estimated to be responsible for 1% to 3% of total health expenditure in most countries (5% to 10% in the United States) and costs will rise rapidly in coming years as obesity-related diseases set in. The obesity epidemic has spread further in the past five years, but rates have been increasing at a slower pace than before. Obesity have been virtually stable, or have grown modestly, in Canada, England, Italy, Korea, Spain and the United States, but have increased by a further 2-3% in Australia, France, Mexico and Switzerland. [4].
Globally, in 2010 the number of school age children suffering from obesity was estimated to be over 81% of these cases were living in developing countries [5]. As a result, in developing countries there is a growing recognition of the emergence of a "double burden" of malnutrition, with under and over nutrition occurring simultaneously among children, particularly allied with improvement of economic conditions [6]. However, in sub-Saharan Africa including Ethiopia, most nutrition efforts have still concentrated on obesity in children [7].
Studies in developing countries have shown that the prevalence of obesity among children are increasing overtime and it varies from country to country 20. 1% in Kenya [8], 21. 1% in urban Vietnam [9], 23. 6% in Nigeria [10], 9% in the Recife Metropolitan Region [11] and 8. 42% in Punjab India [12]. According to the Ethiopian demography and health survey (EDHS) 2014 mini report, the prevalence of obesity among adolescent years of age was 8. 5 in Addis Ababa and 6% in Benishangul Gumuz [13].
Previous studies conducted in various setting identified several risk factors for obesity among children, including: socio-economic status of the family [14], family size [15], and educational status of mothers [16], physical activities [17], dietary habit and a family history of obesity [18]. Previous researches were conducted among children were more focused on under nutrition than obesity. There are few studies conducted on obesity, particularly in Ethiopia, and none of them included private school children aged 13–18 years in urban settings that was investigated in our study.
Thus, the study aimed to assess prevalence and associated factors of obesity among private and governmental elementary school children in Bahir dar city, Northwest Ethiopia. The prevalence of obesity in children is increasing worldwide, and currently one child in ten is obese [19]. Adolescent obesity has become an area of public health concern because children are at an increased risk of carbohydrate intolerance, increased insulin, coronary heart diseases, hypertension and orthopedic problems [20].
Results of longitudinal study in United State suggest that obese adolescents are likely to stay obese into adulthood, and among individuals who were obese as adolescents, incident of severe obesity was 37. 1% in men and 51. 3% in women [21]. Obesity is becoming a public health concern in Ethiopia especially among the urban population. This is attributed to the changes in lifestyle for example individuals have shifted from active to sedentary, changes in dietary habits; foods consumed are mostly carbohydrates and fats which provide more calories than what is expected[22].
In 2010, obesity was estimated to cause 3•4 million deaths, 3•9% of years of life lost, and 3•8% of disability-adjusted life-years (DALYs) worldwide [23]. Africa is experiencing a shift from underweight to overweight then obesity along with rapid socioeconomic and nutritional transition particularly in their urban population. This transformation comes with increased access to energy-dense foods and less strenuous jobs resulting into many people having a positive energy balance and hence becoming obese [24, 25]. the prevalence of obesity presents a challenge for program me and policy-makers in transitional countries.
Prioritizing one extreme of obesity with associated factors is difficult on a limited budget especially in adolescent years of age continues to be the main focus of research and health care spending. Obesity particularly in adolescents receives very little attention, and is difficult to quantify accurately in this age group due to rapid changes in growth and development, and a lack of consensus over which definition to use. As a result, there is limited understanding of the problem of obesity and how best to manage it.
Examination of obesity in adolescents may provide insight into the nature of obesity and how to direct prevention strategies, for the immediate problem of adolescent obesity, and the rapidly increasing problem. Although several studies have been conducted on adolescent in Ethiopia, there is a research gap on prevalence of obesity among adolescent. According to WHO (2002) a modern society is characterized by urban residence with facilitated transport with decreased levels of physical inactivity poor dietary practices which are some of the risk factors associated with occurrence of obesity.
Thus there is need to provide information on prevalence and factors associated with occurrence of obesity among children in Bahir dar. This age group of 13 -19 years will be chosen because study will have indicated that obesity management at a younger age may have a greater effect than during adulthood; body fat starts to increase at this age. The results from this study will contribute a great deal to the study carried out by other researchers in the same field and to policy makers in the entire world more so in countries with a high prevalence of obesity.
The study also benefit for students, communities and those who are interested to know about the obesity cause and further understanding about the problems. They will be able to come up with an appropriate nutrition policy which will help to minimize this problem before it reaches epidemic proportions in Bahir dare city. The annual rate of increase in the prevalence of childhood obesity has been growing steadily; the current rate is ten times higher than it was in the 1970's [26].
More than 60% of children who are overweight before puberty are likely to be obese by early adulthood. The highest rate of childhood obesity has been observed in developed countries such as the UK and USA. However, the problem is steadily affecting many low-income and middle- income. A study conducted in all Iranian children entering public and private elementary schools indicated that, 12. 8 % were overweight and 3. 4 % were obese in average [27]. Prevalence study of overweight and obesity among urban school-aged children and adolescents in southern Nigeria were 11.4% and 13. 0%, respectively.
More females (3. 7%) than males (1. 8%) were obese. The prevalence of overweight was higher among adolescents aged 10 to 18 years (13%) than among children from 5 to 9 years old (9. 4%) and was highest (23. 1%) at age 15 years. Age- and sex-related increases and decreases were observed in the prevalence of obesity. The rate of obesity was affected by location and income levels [28]. In Ethiopia, a study conducted in Addis Ababa in 2007 reported that the prevalence of obesity on elementary school students was 0.9% [29].
In the Northern part of Ethiopia, the overall prevalence of obesity was 0. 4% [30]. The health problems associated with obesity in adults are well known and include: diabetes, hypertension, stroke, CVD and some form of cancers. The higher the weight the greater the risk of developing any of this conditions [31] . Among Adolescents in Ankara, Turkey, Computer use and TV viewing as well as physical activity and income level of family are significant risk factors for obesity in Turkish adolescents [32].
On the other hand, Factors associated with obesity were age, with children in the ninth grade and time spent watching television and no association with birth order, birth weight, size of the household, maternal education, and the child's nutritional status [33]. Increased prevalence of obesity was more likely in boys than girls. This finding differs from the NNAHS results. Reported that increase in the prevalence of obesity from the early 1990s were greater in boys than in girls among children aged 7 to18 years from the National Surveys on Chinese Students' Constitution and Health.
However, there is a traditional 'son preference' in south and East Asia. In China, boys are likely to receive extra attention in their early years compared with girls, especially in rural areas where boys are expected to be stronger [34]. The factors attributing to increasing childhood obesity are increased intake of high-calorie foods that are low in vitamins, minerals and micronutrients coupled with decreased physical activity [35]. Data from India related to obesity rates in children and adolescents comparing both national and international cut-offs are scarce.
Related Topics