Explain the potential impact of discrimination on an individual with dementia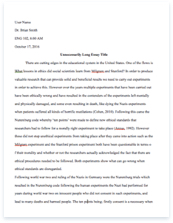 The whole doc is available only for registered users
A limited time offer! Get a custom sample essay written according to your requirements urgent 3h delivery guaranteed
Order Now
Explain why it is important to recognise and respect an individual's heritage
An individual's heritage is about his culture, history or personal experiences it is important to recognise and respect them because it is what makes him individual and unique. If we know them we provide a person centre care and focus on individual's choices and preferences, he will then feel valued and included. For example Muslim doesn't eat pork by being aware of it we provide his food without pork and individual has his dietary needs meet.
1.2 Compare the experience of dementia for an individual who has acquired it as an older person with the experience of an individual who has acquired it as a younger person
Experience of dementia for an individual who has acquired it as a younger person: Dementia services are designed to meet the needs of older people and may not be appropriate to the needs of younger people. Younger people may be still at work at the time of diagnosis and may face discrimination because of their illness. They may have dependent children and face financial problems. The diagnosis of their disease is made in the early stages. Experience of dementia for an individual who has acquired it as an older person: An older person is more likely to accept well the diagnosis than a younger person. Although they are more likely to receive appropriate care in residential care, they may not want to move away from their own house or their family. Older person may not be physically fit and too frail to care for themselves.
1.3 Describe how the experience of dementia may be different for individuals:
? Who have a learning disability
Individuals who have a learning disability has a lifelong condition that impacts on their learning, communication and understanding therefore carers need to use appropriate communication methods. They have limited cognitive ability and may not be able to understand the diagnosis. They may already be in a supported living environment, where they are given help to allow them to live independently. They are at greater risk of developing dementia at a younger age and may experience a more rapid progression of dementia
Who are from different ethnic backgrounds
Individuals who are from different ethnic backgrounds may have different language preferences or they may start using their own native tongue to be able to meet their communication needs, individuals may need and interpreter. The effect of dementia on language and the low levels of dementia awareness in some communities make it difficult to access health and community support services. Individuals from different ethnic backgrounds have different culture needs. ? Who are at the end of life
Individuals who are at the end of life are heavily dependent on others and may not understand what is happening to them. Their health may deteriorate quickly as they have other health issues like poor sight, hearing impairment or depression. As dementia progresses, individuals loss capacity and decisions need to be made on their behalf by the next of kin or a family member.
1.4 Describe how the experience of an individual's with dementia may impact on carers
Caring for an individual with dementia is financially demanding for individual in their own home as some adaptation should be made to help the person have a better life. It can also cause anxiety, depression and stress. Carer may find difficult to provide person centred approach if individual is from different background and carer cannot find information about his preferences and choices. Caring for an individual with dementia can also frustrate carer when he comes to think about the future. 2
Describe how current legislation, government policy and agreed ways of working support inclusive practice for dementia care and support
In our work place we have policies and procedures and also individual care plans which provide information on individual's care, by reading and following them we support inclusive practice. Our organisation provides mandatory training in dementia care; in addition we listen to what the individual wants, provide activities and an alternative, encourage and assist residents to take part. Current legislation and government policy were put in place to ensure that care providers provide the best possible care for dementia patients. Government equally provide funding to improve care environments to help to manage the condition of people with dementia as they are less likely to get confused or become distressed within an environment designed with their needs in mind.
 Describe the ways in which an individual with dementia may be subjected to discrimination and oppression
Individuals with dementia have loss of communication or memory so they can be treated unfairly by carers or relatives because they may not have the capacity to challenge abuses or to report what has occurred. For example they can use offensive or insulting language. By the fact that they are sometimes weak and vulnerable, people can assault or cause them physical harm. Furthermore those displaying challenging behaviour can be neglect or provided poor care by staff. 2.3 Explain the potential impact of discrimination on an individual with dementia
Individuals with dementia have impairment in mental capacity and people can discriminate against when it comes to exercise their rights. People with dementia face a poor quality of life which lead the person to be isolated and loss his self esteem. For example, they may be excluded from discussions about their care because their views and preferences are not seen to be valid or perceived to be a result of their condition rather than a legitimate preference.
 Analyse how diversity, equality and inclusion are addressed in dementia care and support
In our organisation if an individual cannot access services because of his illness, we assist and provide him with support he needs: if individual cannot communicate properly, we provide his hearing aids, speak clearly and calmly, make sentences short and simple and help the person focus by maintaining eye contact.
Individuals are treated fairly for example the organisation provide church service to Christians. Muslim and Hindu are able to meet their religions needs if they require. They can have someone to come and provide them with what they need to follow their religious needs and preferences.
Individuals are treated as unique, in a person centred way so we identify their needs and preferences such as their diet sexuality and religion.
3.1 Demonstrate how to identify an individual's uniqueness We can identify an individual's uniqueness by:
Reading his care plan, Finding his preferences such as clothing or jewellery that the person wear Finding about his cultural like gestures that are considered disrespectful Finding about his religious observances such as prayer or festivals
3.2 Demonstrate how to use life experiences and circumstances of an individual who has dementia to ensure their inclusion
By recognising and respecting individual experience, or what he enjoyed doing before the diagnosis of dementia he can be involved in everyday tasks; this will allow him to feel connected to normal life. Activities such as gardening and cooking or everyday tasks such as setting the table for a meal or folding clothes can help to maintain dignity and self-esteem of individual who has dementia.
3.3 Demonstrate practical ways of helping an individual with dementia to maintain their dignity
Listen to the individual to show they are valued and listen to the tone of voice when speaking. Use correct and dignified words
Include them in everyday tasks such as setting the table for a meal or folding clothes to help them to preserving their dignity.
3.4 Demonstrate how to engage and include an individual with dementia in daily life
An individual with dementia should be encouraged to do what he can still do:
Some individual like reading news paper, so they should be encouraged and provided them news paper. And individual with dementia can be assisted to set the table for the meal He can participate in different activities provided like gardening, sewing He can be encouraged to choose his clothes and help when providing personal care.
4.1 Work with others to promote diversity and equality for individuals with dementia
We should work with other healthcare professional to identify and respond to the specific needs of individuals which arise from their personal, social or cultural background:
The Speech & Language Therapist can help individuals who have difficulties with communication to restore the ability to express themselves and to listen to and understand others. Dementia Care Advisors can give us advice which will help us to support the empowerment of individuals so that they may be involved in their own care and health improvement. Manager or colleagues can assist us when communicating with individuals who speak a different language if they have some knowledge, and to understand some cultural and religious beliefs. By doing this, carers will deliver services taking into account those particular needs and include individuals in their care.
4.2 Demonstrate how to share the individual's preferences and interests with others
We can share the individual's preferences and interests with others during unit meeting, by writing it in the care plan so it will be accessible by the staff, by making poster and keeping it in the room.
4.3 Explain how to challenge discrimination and oppressive practice of others when working with an individual with dementia
To challenge discrimination and oppressive practice of others when working with an individual with dementia I need to follow our work place's policies and procedures and be able to recognise discrimination and identify risks of discrimination, then be able to help individuals to follow the complaints procedure if they which; report and record what has happened. I can only do this if I am up to date with my training.
If a colleague uses inappropriate and disrespectful language when speaking to individuals with dementia, I would challenge him in a calm and professional manner and let him know that the way he spoke is unacceptable, state the effect of this on individual. I will then show and example by always using positive language. I will report and record it so the manager can organise meeting or training session on how to communicate properly, to prevent future incidents.
Related Topics