Epidemiology Paper Hepatitis B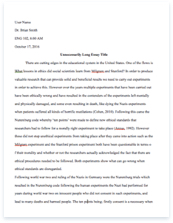 The whole doc is available only for registered users
A limited time offer! Get a custom sample essay written according to your requirements urgent 3h delivery guaranteed
Order Now
Hepatitis B (HBV) is a virus that causes liver disease, both acute and chronic. The disease can progress requiring the need for liver transplant. The rate of disease has seen a decline in the United States since the 1970's due to routine vaccination's, advances in aseptic techniques used in health care environments and public awareness. The public health nurses role is important in the communication and implementation of health initiatives to decrease the spread and incidence of this disease among the general public. There are more than 2 billion people in the world who have been diagnosed with (HBV). It is a virus that causes hepatitis B. It was first recognized in Germany in 1883 after ship workers who were inoculated with the "smallpox vaccine made with human lymph fell ill with jaundice" (Shepard, Simard, Finelli, Fiore, & Bell, 2006). Manifestations of the disease continued to be seen during the early 20th century after symptoms of jaundice were observed in patients who resided in Australia after they had received blood transfusions. The link between contaminated needles and blood then came under further study eventually resulting in the discovery of markers that more clearly defined the disease.
The disease was formerly called "serum hepatitis" and its origin was unknown up until the 1960's (CDC, 2014). Serum blood test were not developed until the 1970's. Currently an estimated 700,000 to 1.4 million people suffer from chronic HBV in the U.S (CDC, 2014). HBV is a virus that belongs to the family Hepadnaviridae, it is made up of a double stranded highly resilient DNA. Human beings are the only known natural host but the disease has been introduced to non-human primates in research laboratories. There are no other known animal, plant or insect vectors. Its viral components enter the liver through the bloodstream and its replication only takes place in the tissues of the Liver (Shepard, Simard, Finelli, Fiore, & Bell, 2006). Of those who are infected with the disease signs and symptoms occur more often in adults with acute infections than children who many times are asymptomatic when experiencing acute infections (CDC, 2014).
Approximately 50% of adults who are infected may experience a wide variety of symptoms, such as jaundice fever, fatigue, generalized tired feeling, poor appetite, body aches, dark urine, and vomiting and right upper quadrant abdominal pain. The disease is transmitted to others through parenteral or mucosal exposure to HBV infected body fluids. The highest concentrations of the virus are found in blood and serum. The most common mode of transmission in the United States is through sexual contact, transmission can occur during both anal and oral sex. "Other serum derived substances such as semen and saliva are also infectious" (Shepard, Simard, Finelli, Fiore, & Bell, 2006). The disease can be transmitted from mother to child in the birth canal during child birth. Percutaneously through exposure to infected needles use to administer drugs, tattoos, ear piercing and sharps. Health care workers who are exposed to serum that comes in direct contact with the mucosa of the eyes or mouth can also become infected.
The disease can live up to 7 days at room temperature on inanimate surfaces. A person who becomes infected with Hepatitis B can experience major complications related to liver disease. It is a primary cause of chronic hepatitis and cirrhosis along with causing up to 80 percent of hepatocellular cancers (CDC, 2014). Full hepatitis B infections occur in only 1-2% of acute cases resulting in approximately 200-300 deaths in the United States (CDC, 2014). The first line treatment for patients with acute Hepatitis B is aimed at supportive interventions and preventing progression of the disease to cirrhosis, failure or hepatic cancer. Antiviral treatment with pegylated interferon or nucleos analogues along with oral medications such as tenofovir or entecavir are given. Infants exposed during birth are administered immunoglobulin and given the Hepatitis B vaccine.
HBV in the United States has been being monitored for many years and was added to the list of the governments required reportable diseases in 2003 (Kim, 2009). The occurrence of the disease in Asian, Pacific Islanders, Alaskans and Immigrants is disproportionately higher than any other ethnic groups (Kim, 2009). On average 5% of acute hepatitis B infections become chronic. Many people who are chronically infected with HBV have no symptoms and are many times unaware that they have the disease. Although the virus is manifesting no symptoms they are able to transmit it to others. These chronic infections have a high incidence of morbidity and mortality (CDC, 2014). 25% of chromic infected patients die prematurely of liver cirrhosis or hepatic carcinoma (CDC, 2014). 25% of carriers develop chronic active HBV (CDC, 2014).
3,000-4,000 people die in the United States from cirrhosis caused by HBV every year (CDC, 2014). 1,000-1,500 people die in the U.S yearly from hepatic cancer related to HBV (CDC, 2014). Children who acquire hepatitis B from their mother during birth becoming chronically infected at a rate of 90 percent. Those who acquire chronic infections between the ages of 1 and 5 have a 30 to 50 percent incidence of becoming chronically infected (CDC, 2014). Social determinants also have an impact on the rate and incidence of HBV in the United States. The highest rate of infection exist among adults who are not native to the contingent United States, specifically Asian's and Pacific islanders. This may be the result of socioeconomic factors related to being from a poor country or rural area and the absence of immunization as a child. Also those who engage in high risk sexual behavior (promiscuity), homosexuality and IV drug use are a high risk group. Many IV drug users have low educational attainment, poor health practices and reduced socioeconomic resources.
Nursing and medical science employs concepts to help guide clinical practice and influence health outcomes in those in the community suspected of communicable illnesses such as HBV (Maurer 2013). The nurse receives case information from hospitals, the community and other health care affiliates regarding suspected and confirmed cases of Hepatitis B. The data is collected, organized and analyzed for any immediate or potential risk to individuals, the general public or specific segments of the community. Follow up is done to ensure that proper actions have been taken by the individual and all parties involved to contain, treat and prevent further impact to the health and safety to the public at large. There has been a substantial reduction in the cases of HBV in the United States since the routine immunization of infants in 1992 and the routine vaccination of all children not previously vaccinated in 1995 (Kim, 2009). But, there are still many adults being newly diagnosed with Hepatitis b because of needle sharing and high risk sexual behavior, especially in young adult males. From the perspective of public health there is still more education and awareness that needs to be done to reduce the occurrences among high risk populations. National Resource
A helpful resource for those who suffer from HBV is the Hepatitis B Foundation. The organization is dedicated to the treatment of HBV and provides helpful resources for those who suffer from the disease. There is information on patient assistance programs to help pay for Epivir and other crucial viral medications. Patients and families can find information on the diseases and how to live with its symptoms. Along with patient personal stories, support groups, research, education and links.
References
CDC. (2014, October 17). Epidemiology and Prevention of Vaccine Preventable Diseases. Retrieved from Center For Disease Contol an Prevention: www.cdc.gov/vaccines/pubs/pinbook/hepb.html Kim, W. (2009, May). Epidemiology of Hepatitis B in the United States. Hepatology, s28-s34. Retrieved October 16, 2014, from National Institute of Health: www.ncbi.gov/pmc/articles Shepard, C., Simard, E., Finelli, L., Fiore, A., & Bell, B. (2006). Hepatitis B Virus Infection: Epidemiology and Vaccination. Epidemiologic Reviews, 28(1), 112-125. Retrieved October 17, 2014, from http://epirev.oxfordjournals.org Maurer, Smith, F. (2013). Community/Public Health Nursing Practice [VitalSouce bookshelf version]. Retrieved from http://pageburstls.elsevier.com/books/978-1-4557-0762-1/id/B9781455707621000075_c0035 Hepatitis B Foundation, (2014, October 16). Retrieved from www.hep.org/patients/pharm- support-programs.htm
Related Topics