Employment and Line Managers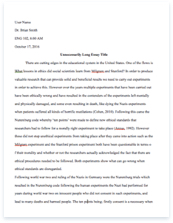 The whole doc is available only for registered users
A limited time offer! Get a custom sample essay written according to your requirements urgent 3h delivery guaranteed
Order Now
In this report I aim to explain why the retention of the HR function in our organisation is essential; to illustrate this I will explain how 3 HR activities support and the organisations strategy and explain 3 ways the HR function support line managers and staff. FINDINGS
How 3 HR activities support the organisations strategy:
Recruitment and selection; is crucial to organisational performance as it is important to find the right people to deliver the right skills and expertise to meet the Company's strategy. Investaco's plan in the coming year is to recruit a Compliance Manager so the Company will no longer need to outsource its compliance work and a further 3 Sales Advisers to increase sales and profits. The CIPD state the following: "Recruitment is not only carried out to fulfill current needs. Recruiters should always be aware of and refer to future plans that have implications for organisational resourcing". As HR Officer at Investaco I have devised and implemented a recruitment and selection procedure which is monitored to ensure it meets current legislation and is non-discriminatory. I deal with all aspects of the recruitment process from defining requirements to taking up references. Without this the Company may not recruit the right people for the job and could hinder the Company's plans for expansion if we do not get it right.
Redundancy; is sometimes unavoidable and although Investaco's strategy for the coming year is expansion there is one department (General Insurance) which is simply no longer cost effective to run. Whilst other areas of the business are flourishing the commission per case for GI is so low it does not even cover the employee wages in that department and as a result other departments are having to support GI's departmental running costs. Investaco no longer feel they can keep maintaining these costs; so redundancies may need to be made. As HR officer I look at all aspects of this process and advise our Managing Director (MD) of the best and lawful way to proceed. I ensure that the Company also looks at its future plans to see if redundancies can be avoided. For example as we are looking for further Sales Advisers are the GI Advisers skills transferable as it is still a sales based role.
This vital advice could save the Company great expense and valuable time. Franchising; is a big part of Investaco's business plan for 2013 and the Company hopes to have this ready to role out by the end of the year. As HR Officer I will need to put a HR policy in place for the franchisee to use and build on in their own business. I would also need to monitor this to ensure they are 'behaving' as Investaco would expect so as not to damage the reputation of the Company as a whole as an excellent employer to work for, which will mean Investaco will be able to continue to attract good staff. This is a crucial element of the franchise structure and would not be possible without the guidance and advice of the HR function.
3 ways HR professionals support line managers and their staff: 1.Recruitment; as mentioned earlier the Company is looking to expand and recruit further staff in this coming year as a result it will be important for line managers and myself to work closely together to ensure we recruit the right candidates for the job. As HR Officer I will help to support the line managers by following the recruitment and selection process that I devised, help them prepare for the interviews and be part of the interview panel. Doing this ensures that line managers select the right candidates and that they follow current legislation.
I will also help line managers determine whether any existing staff have the capabilities and skills required so we could retrain some employees . Succession planning for adequate staffing levels is very important so it is essential that we work together. 2.Training and development is a HR function that prepares line managers for a number of important tasks, such as appraisals. I work with line managers to ensure they deliver a fair and unbiased assessment of employees, show them how to develop learning objects and how to give constructive feedback to employees. This enables line managers in any department to give a consistent approach which will impact the staff in a positive way, as they know that everyone is treated in a fair way. I also provide the paperwork for the appraisals such as the appraisal questionnaire for employees to complete and I make sure this are regularly reviewed and updated. 3.
CONCLUSION
I conclude that the HR function is crucial to Investaco and this function should be kept. HR helps to manage staff to ensure the Company can be as productive and efficient as possible. Directors and line managers have the knowledge and expertise in business operation, budgeting, forecasting developments but I work with the management team to ensure business goals and objectives are achieved through people management and developing a good hard working culture where the lines of communication are open. I help the Company retain and attract good employees, as well as following the correct procedures. In simple terms HR links everything and everyone together within in an organisation.
References:
Factsheet: Recruitment: an overview, CIPD Staff, March 2012
http://www.cipd.co.uk/hr-resources/factsheets/recruitment-overview.aspx Accessed 30/12/12
Factsheet: Redundancy, CIPD Staff, March 2012
http://www.cipd.co.uk/hr-resources/factsheets/redundancy.aspx Accessed 30/12/12
Factsheet: The role of Line Managers in HR, CIPD Staff, April 2012 http://www.cipd.co.uk/hr-resources/factsheets/role-line-managers-hr.aspx Accessed 30/12/12
Related Topics