Economic Comparison Between China and India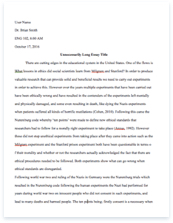 The whole doc is available only for registered users
A limited time offer! Get a custom sample essay written according to your requirements urgent 3h delivery guaranteed
Order Now
This paper is about the economies of China and India today, their current GDP and GDP per capita. It shows the economies of both nations with factors distinguishing these two economies in terms of education, political system, populaiton growth, human capital and FDI. This paper shows the comparison between china and India form its economic growth perspective and explains the cause of china's rapid growth in the past 30 years.
China is located in East Asia and the world's most populated country with a population of around 1.404 billion. It is the third or fourth largest country by total area. China emerged as one of the world's earliest civilizations. Since the introduction of economic reforms in 1978, china's economy has been one of the world's fastest growing economy having annual growth rate of 6.8% in 2018 (world bank group, 2018). China is also the world's largest exporter and second largest importer of goods. According to the IMF, china's annual average GDP growth rate between 2001 and 2010 was 10.5% and it was equivalent to all of the G7 countries growth combined. China became the world's largest energy consumer in 2010 which relies on coal to supply over 70% of its energy needs. China is developing its own satellite navigation system, dubbed Beidou, which began offering commercial navigation services in 2012 and is planned to offer global coverage by 2020.
India is a country located in south Asia which is the second most populated country with over 1.2 billion people and seventh largest country by area. In 2017, it had the world's sixth largest GDP and third largest by purchasing power parity (World Bank, 2017). In 1991, India became one of the fastest growing major economies and is considered a newly industrialized country. India remains one of the most ethnically diverse countries in the world.
China has a GDP of $14.092 trillion and ranked 2nd in the world with a GDP growth rate of 6.8%. It has a GDP per capita of $10,087 ranked 71st in the world. It has an inflation of 2.1%. While India has GDP of $2.848 trillion and ranked 6th in the world with a GDP growth rate of 7.7%. It has a GDP per capita of $2,134 and ranked 139th in the world economy. Inflation at 4.28% positive decrease. China's economy is huge compared to India in long run due to its past economic decisions. India is leading the growth rate compared to china and is estimated to even further the gap in the coming years (Ballard, 2018). Compared to other countries their economies are growing rapidly and are sure to go even further.
China economic success is based on a mixed economy that incorporated limited capitalism within a command economy. Two of the Asian giants have locked horns against one another to become a world superpower. China usually emerges on top as India was under the colonial rule of the British for around 200 years. China's average growth rates is 10% over the past 30 years. There are many reasons for china always ahead in economic growth than India. One of the reason is china began economic reforms (1979) earlier than India. According to the World Bank, china had the fastest sustained economic expansion in the history which lead in upliftment of more than 800 million people out of poverty (World Bank, 2017). Another reason is that china had stable government following a single party system of communism so there was no conflict and policies were updated and implemented mutually. While India follows democratic system of multiparty system this lead to conflict between parties over power struggle. Policies were criticized and opposition party interference stopped from implementing. New rules and policies were established after each government change which discouraged stability in economic activities.
India was busy with issues of Pakistan which led to political unrest, terrorist attacks, bomb blasts, caste discrimination and many other incidents. This created a situation of political turmoil which led the economy down. While china's economic reform in 1979 led to price and ownership incentives for farmers, which enabled them to sell apportion of their crops on the free market. The government of china established four special economic zones along the coast for the purpose of attracting foreign investment, boosting exports and importing high technology products into china. In addition state price controls on a wide range of products were eliminated. Trade liberalization removing trade barriers encouraged greater competition and attracted FDI inflows.
China's huge population and relatively low wage rates gave it a significant competitive advantage when economic reforms and trade liberalization emerged in late 1970s. This led to huge FDI as many multinational companies saw opportunities and started developing factories, industries and companies in china due to availability of low cost Chinese labors.
China and India differed in many factors which led to differences in economic growth. Important factors distinguishing these two economies are as follows:
Populaiton growth: before 1960s china had more population growth than India but after government implemented one child policy, population growth rate started declining and now is below India. Indian has no restriction or such policies which calls for increased growth rate of population compared to china in recent years. The overall population of china currently is 1.42 billion and followed by India having 1.35 billion. China and India together account for 36.28% of total world population (world economic outlook, 2017). In recent years china is ahead in terms of population by 41 million and adding the cheap labor cost it definitely shows higher economic growth. China's population growth rate is 0.39% while India has 1.11% growth rate.
Human capital: since the 1978 economic reform, Chinese economy has experienced fast growth in terms of education and productivity. The illiteracy rate of the Chinese population has decreased from 52% in 1964 to 9.31% in 2006. More Chinese people peruse higher education. According to World Bank (1997), china's total factor productivity growth was 4.3% per annum, contributing 52.4% of GDP growth in 1978-2006. China focused on improving productivity by educating people and retaining them to work inside the nation rather than sending abroad. While India focused on developing IT sector by sending workforce to international destination for studies and trainings which reduced the capable human capital inside the nation. This shows India's lack of economic growth as per human capital perspective.
Political system: china follows or has single party system where as India has multiple Democratic Party system. China has a single party called communist where as India has many parties' within parities itself. It shows that china has stable government followed by increase in economic growth due to uninterrupted policy formulation and implementation. Whereas Indian culture of corrupt and selfish power struggling political rivalry between parties has negative effects on economy leading to bandas, political unrest, halt in economic activities.
Foreign direct investment: Chinese government opened up the economy to FDI after the economic reform which was done by issuing the Equity joint Venture law in 1979 by chairman Deng. China is the largest recipient of FDI with many MNCs attracted to cheap labor forces in china and growing economy. Though India is leading in FDI in recent years in the past 30 years china was ahead due to its early start in economic reform and trade liberalization. China received 40% of the total FDI which was flowing into the developing countries and became second largest recipient of FDI in the world next to US.
Education: the literacy rate of china is 93.3% where as India only has 66% ranked 91st. from 2001, china has doubled the number of universities where as India remains the same. Every year china enrolls 26% where as India enrolls 19% of its university age population. There were 32 Chinese universities in the top 500 ranking universities worldwide whereas India's only institution to make the top 500 was Indian institute of science, Bangalore. Research shows how far or higher the education has equipped people to push the frontiers of knowledge further and think innovatively. Indian universities contribute only 3.5% of global research output whereas china is responsible for 17%.
Thus, these are some of the differentiating factors for economic growth between china and India.
India is now starting to catch up with china and may eventually overtake china in near future. It is forecasted or speculated that the top countries by 2040 would be china, USA, and India. According to the IMF forecasts, it suggests that china could surpass US economy in 2027. Whereas India could become the third largest economy by 2030. The remarkable growth of china and India has shifted the center of the world towards Asia. The IMF expects china to grow at 6.3% per year in 2018-2020 and India at a faster rate of 7.7%. China is increasing in pro-active R&D strategy focusing on high technology industries of the future such as robotics, aerospace, artificial intelligence and biotechnology.
Related Topics