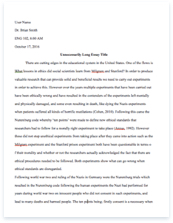 The whole doc is available only for registered users
Pages: 3
Word count: 648
Category: Customer
A limited time offer! Get a custom sample essay written according to your requirements urgent 3h delivery guaranteed
Order Now
1. Who are the shareholders and what do they want?
Ellen Bright, the new CEO, her job is to make DAP achieve 12% return on capital employed (ROCE) and a growth rate faster than the industry's. She wants all of the DAP people to do three things: grow, become customer intimate, and must be operationally excellent, so that they can regain their high-quality position and grow their revenues and their contribution to the parent company. Joe, the new CFO, designed a simple economic model to pinpoint the critical economic drivers for the goal of a 12% ROCE. He wants to increase their top-line revenue by 50% through innovation and customer relationships, better utilize their capital assents from 65% utilization on old assets to 90% utilization on an upgraded asset base, and minimize their total cost structure, getting to the lowest-cost quartile to compete. Michael Milton, vice president of manufacturing, wants they to get more creative and bring new and improved products to market. However, first of all, they need to do a lot of internal things better.
He wants supplier management and manufacturing as well as product delivery to be better coordinated, on time and on spec to get the opportunity to sell new products, better managing the supplier pipeline and the raw materials, and to balance their intense focus on cost cutting with the need to make investments in process improvements and new and upgraded equipment. David Dillon, head of distribution, wants to streamline their distribution process and position themselves as a strong business partner to attract and retain profitable customers. Mary Stewart, vice president of marketing and sales, wants to position themselves in the market for the right targeting customers to be viable and improve their distribution as well, delivering products to those key customers on time and on spec.
Rita Richardson, vice president of research and development, wants some of their marketing staff to spend time in the R&D department to understand what's going on in order to make a good marketing communications effort. It will position them as an innovator with new and enhanced products to offer, and is able to tell people what we have and how it can benefit them. 2. What are the shareholders' expectations in the following areas? Revenue growth: increase the top-line revenue by 50%. Asset utilization: from 65% to 90%. Cost improvement: get to the lowest-cost quartile Customer
1. What do customers want? How does DAP create value for them? Customers want on time and on spec product delivery. They want a long-term, mutually beneficial relationship with their suppliers. They want superior, technology-sophisticated products from a supplier with a superior reputation and image in the industry. This kind of supplier could make their buying decisions less risky. DAP need to create marketing plan that positions them as an innovator with new and enhanced products. Maintain continuous communication and productive dialogue. Set up some critical criteria to monitor and measure their performance in order to timely adjust and improve, such as % On-time Delivery (OTD%), Customer Retention Rate, and % sales of new products. 2. Who are the customers?
They are original equipment automakers and large retail chains. Among these customers, the most important segment is that 69% customers produced 90% of total profit. Process
1. What internal processes are most important for creating value for DAP's shareholders and customers? Improve maintenance effectiveness and manufacturing efficiency. Upgrade equipment. Improve supplier relationships. Understand customer needs. Build distribution network. Excel in R&D development. Learning and Growth
1. What specific skills and capabilities for DAP's people need in order to excel at the critical internal processes (identified above).
Enhance and improve the workforce capabilities. Have the skill and ability to leverage information technologies such CRM systems and some process improvement tools. Have the capability to build a culture for change, monitor the employee satisfaction and suggestions.
Related Topics