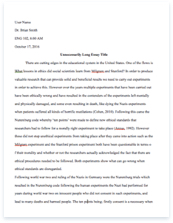 The whole doc is available only for registered users
Pages: 4
Word count: 860
Category: Divorce
A limited time offer! Get a custom sample essay written according to your requirements urgent 3h delivery guaranteed
Order Now
MANILA, Philippines – Amid heated debates on the Reproductive Health (RH) bill, lawmakers are setting their sights on another divisive measure: the divorce bill. Speaking on ANC's "The Rundown," Cavite Congressman Elpidio Barzaga says the grounds for divorce are stated in the measure are too flexible. "There is no provision on how long these conditions are existing before the parties in the marriage can avail of divorce." Lawmakers have identified several grounds for divorce: when the married couple has been separated for five years de facto and reconciliation is highly improbable; the couple has been separated for two years before filing for divorce; when the grounds for legal separation (infidelity, psychological incapacity and irreconcilable differences) are present resulting to an irreparable marriage.
Barzaga says divorce would not strengthen the nation and may only lead to hasty marriages. "We have a constitutional mandate requiring the protection of the family and state as far as marriage is concerned. According to the framers, in order to have a strong nation, we must have a strong family, and it's necessary for the state to solidify the family, promote its total development and express the sanctity of the Filipino family." "If we allow absolute divorce we may result in hasty marriage. Our wish for having a strong family will not be realized if we allow divorce in the country. Divorce would not strengthen but in fact will destroy the family," Barzaga adds. Unfounded fears
But former Gabriela party-list Representative Liza Maza says, the fear that most married couples will avail of divorce is unfounded. "Divorce is an option for marriages experiencing irreparable breakdown. This is not for happy marriages." Maza adds that a measure providing divorce as an option would, in fact, ensure the survival of problem-ridden families. "A strong family marked by violence violates the sanctity of marriage." "Tayo na lang po ang bansa na hindi nagpapahintulot sa isang reasonable at angkop na solusyon sa mga sitwasyon na kung saan na hindi na talaga kailangang pagsamahin pa ang mga gusto nang hindi magsama," Maza says. A losing battle?
Barzaga believes the divorce bill may be in for a losing battle. "The statement in Congress is, in all likelihood, this bill will not be approved in Congress because the wives of the congressmen will be dictating to their husbands not to vote 'yes' to this bill," he says. Maza now urges lawmakers to look at the merits of a culture-sensitive divorce bill, designed to address present-day realities. "If we look at the report of the Solicitor General, from 2001 to 2010, there's a 40% increase in the number of those who filed for annulment. "It's time to have a dispassionate view and look at the merits of the proposal. The bill has serious concerns it wants to address. With legal separation the couple can't remarry… With psychological incapacity, you have to prove it's present at the time of the celebration of marriage. These legal remedies are insufficient, that's why the bill is introducing divorce," Maza says. "Pag naayos natin ito, we will value marriage more hindi yung parang naglalaro lang." A Social Weather Stations survey taken from March 4-7, 2011 shows Filipinos are already divided on the issue, with half of the population (50%) in favor of divorce for legally-separated couples, 33% opposed and 16% undecided.
MANILA, Philippines: The Philippines Congress has started a heated discussion on a controversial divorce law. The House committee on modification of laws kicked off its discussions on the divisive divorce bill, with pro- and anti-divorce policymakers facing off on the subject of legalizing divorce in the nation. Gabriela women's party list group, authors of the bill believe that the existing decree on marriage is not adequate, and that permitting divorce will assist many couples and families tormented from unsuccessful marriages. Existing laws permit for legal separation and annulment. Pair who had their marriages void are liberated to get married again, while couples who are officially separated are not permitted to. Luzviminda Ilagan, Gabriela Women's Party List representative said: "The reality of human nature is such that there are failed marriages, and the factors may come out after the marriage itself, after the celebration…. it may be more harmful to the children of these unhappy couples to continue to stay together, so we are proposing an option."
Detractors of the said bill, however, think that a divorce law is pointless, and will only demolish the blessedness of family life. Representative Rufus Rodriguez said: "Solving the problem may open a bigger problem of families being destroyed, broken, children growing up with only one parent. That is the worst punishment we can give to the child." It would be most ideal if the two parents in the family are taking care of their children, Rodriguez added. Promoters of the divorce bill acknowledge they face a rising fight, as they face firm opponent from the prominent Catholic Church. By now, Church heads are calling the public to go up against the divorce bill, and shelter the foundation of marriage in the nation. suequisel is based in Dumaguete, Central Visayas, Philippines, and is a Stringer for Allvoices.
Related Topics