Disease Trends and Delivery of Healthcare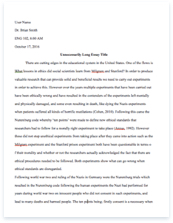 The whole doc is available only for registered users
A limited time offer! Get a custom sample essay written according to your requirements urgent 3h delivery guaranteed
Order Now
The prevalence of obesity is increasing in all age groups in the United States. Over the past 30 years, the sum of older adults who are obese has doubled. This paper will attempt to show the impact on the quality of life, and the health issues related to obesity on the aging population. Although there is an increase in the rates of obesity among the older population; the majority are not obese and still enjoy active and healthy lives.
Disease Trends and Delivery of Health Care Services
As of 2010, the population over 65 in the United States was 40 million (13% of the total population), it is projected to rise to 71 million by 2030. The continued increase in obesity among older Americans is likely to be a much larger problem in the future. According to the CDC data the prevalence of obesity in seniors over 85 is about half that of adults between 50 and 59, the fact that more than 15% of the older American population is obese. As more of the population continues to age, the numbers of chronic illnesses that often accompany aging will increase. These costly chronic diseases are often worsened by obesity. The body fat mass that shows the level of obesity begins with the connection between energy intake and expenditure. When people consume more calories than they can burn, weight gain occurs. We need calories to sustain life and produce enough energy to be active; however to maintain a healthy weight we need to balance the amount we are eating with the energy we expend. In those who are 65 years and older how much we eat doesn't decrease; we use less energy, hormonal changes occur, and we accumulate fat. Observations by professionals in health care have led to the belief that obesity tends to run in families. Science does show a connection in some cases between obesity and genes. Bouchard (1989) found that visceral fat is more influenced by a gene than subcutaneous fat. While you cannot change genetic inheritance, we can identify the other factors contributing to obesity and modify those. The environment in which we live also influences obesity.
Our access to healthy food, safe places to walk, level of physical activity, what we eat, and lifestyle behaviors are all influenced by our environment. Our environment can prevent healthy eating habits or ability for adequate exercise in many ways. Trends towards eating out instead of preparing food at home, high fat, high calorie foods in workplace vending machines, lack of sidewalks and accessible recreation areas. Poverty and lower levels of education are also associated to obesity. Studies show that with lower incomes it is less expensive and quicker to eat processed foods that are high in calories than fresh vegetables and fruits. Rural areas have less to offer in exercise programs for elderly individuals. A person with osteoarthritis or a related type of arthritis may benefit from water aerobic exercise but the demographics of where they live most likely do not offer these types of programs. Conditions and illnesses that are related to both weight gain and obesity include; hypothyroidism, Cushing's syndrome, polycystic ovary syndrome, digestive problems and depression. "Older adults are less likely to seek medical attention for symptoms of depression; like feelings of sadness, worthlessness, and hopelessness (Center on Aging Society, 2003)".
Lack of sleep may add to obesity, as well as certain medications, such as steroids and some antidepressants; there are also some reports of weight gain with diabetes medications that stimulate appetite, slow metabolism, and in some cases cause water retention. Older adults are more likely to experience limitation for normal functioning due to chronic illness that can be the start of a stress-pain-depression cycle that change lifestyle patterns and lead to obesity. The extra emotional stress of being morbidly overweight can cause or heighten feelings of depression. Social discomfort, rude remarks, disapproval or disapproving looks from others, and low self-esteem has an enormous negative impact on the person's mental health and lifestyle. According to the World Health Organization "health problems associated with obesity are considered either nonfatal or life threatening(CDC, 2005)". Conditions that are debilitating such as; respiratory, chronic musculoskeletal, and skin problems are considered nonfatal. In patients who are obese lungs decrease in size. The increase weight on the chest wall and the difficulty they experience in lifting a "heavy" chest wall may add to their difficulty breathing.
Obesity is well known in regard to mechanical impairment combined with gas exchange abnormality. This along with the normal aging of the lungs that produces less alveolar surface and function that is available for gas exchange, increased chest wall stiffness, and elastin and collagen tissue stiffening that support the lungs alters the balance within the respiratory system. In the elderly this is a cause of hypoxia, sleep apnea, and greater risk of cognitive, hallucinatory disorders related to depravation of oxygen. Arthritis is the most prominent cause of disability in older adults. By age 65, osteoarthritis is prevalent in 68% of women and 58% of men. This result may ruminate from bodily changes as a result of being overweight most of their lifetime and puts a strain on weight-bearing joints. This additional weight is more prevalent in the hip and knee joints. Pain, stress, and depression are seen in these patients as the disease further limits their mobility, increases pain, and decreases their quality of life.
The most important risk factor of osteoarthritis that is modifiable is obesity. Other risk factors are; hormone replacement after menopause, alcohol abuse, no or little physical activity, and cigarette smoking. Skin problems have been reported by obese patients, the specific problem and degree of skin problems determines the intervention. In older patients the combination of the older age, fragile skin (as we age we lose approximately 20% of the dermal thickness), and obesity increases the risk of pressure sores. Cardiovascular disease is responsible for substantial morbidity and mortality in patients over 65. In the U.S. 84% of people over 65 are dying from this disease. Obesity is a major underlying factor that contributes to atherosclerotic cardiovascular disease as well as elevated blood pressure, hypertriglyceridemia, low hi-density lipoproteins, high cholesterol, and high fasting plasma glucose. Diabetes type II is common in older adults; just a 15 pound weight gain raises your chance of diabetes by 50%. The natural age-related increase in total body fat and visceral fattiness (adiposity) that is often accompanied by diabetes, or impaired glucose intolerance and factoring in obesity creates many possible complications. Diabetes complications can include; blindness, heart disease, congestive heart failure, kidney failure, and neuropathy.
Obesity is also linked to higher rates of certain cancers such as; breast in older women, colon, kidney, and esophageal. Women in general who are obese have a higher risk of cancer of the gallbladder, uterus, cervix, or ovaries. These are also now being linked to physical inactivity. Males who are obese have a higher risk of colon, rectal, or prostate than men who are not obese and the risk is higher in older men. Obesity is a serious risk factor for gallstones believed to be caused by reduction of the amount of bile salts due to the obesity, and resulting in more cholesterol. In addition emptying the gallbladder is decreased as a result of obesity and incontinence can occur. Increased risk of urinary tract infections have been linked to obesity, this is also related to the fact that many obese individuals are diabetics. The weight of a morbidly obese person's abdomen causes the pelvic muscles to stretch and relax, weakening the muscle control that manages retention and release of urine from the bladder.
Chronic Venous Insufficiency (CVI) is caused from poor circulation of blood from the leg veins and this causes painful swelling of the legs. Because of the sedentary lifestyle an obese individual's circulatory system is not as strong as it should be, making them more susceptible to CVI. The extra body weight putting extreme pressure in the legs can restrict the flow of blood. When an individual is obese they have three times higher risk of developing gastro-esophageal reflux disease (GERD, Heartburn, Hiatal Hernia) when compared to individuals with normal body weight. GERD is a disease in which the acid of the stomach refluxes into the esophagus, this causes irritation and can lead to erosion of the tissue. Damage to the esophagus has been proven to increase risk of esophageal cancer. In the reproductive system obesity can cause irregular menstruation, infertility, and increased risk of miscarriage if they do become pregnant. In males obesity causes reduction in sperm count and the quality of sperm; which even if you achieve fertilization the possibility of miscarriage risks increase.
In the United States we have the greatest technologically advanced medicine in the world, however it is not available everywhere or it is too expensive. Healthcare delivery will experience many changes and they will be driven by of an aging population, adverse lifestyles and behaviors, and the increasing shortage of medical providers. The transformation of how we pay for our medical care, fund preventive medicine and public health, how we manage medical information, incentives and pay for healthcare providers, and the incentives that are needed for us to take better care of our health, and how we make sure everyone has access to good healthcare and the ability to pay for it. By 2020 the system will have been successfully transformed to one of preventive, diagnostic based medicine. Patients will be treated for conditions we know they are likely to get; instead of one that fixes people after they are sick and reforming the system to that reality. Our system today is not working as it should. Changes will be disruptive however necessary for delivery of health services to everyone who needs them.
Reference
Sondik, Ph.D, E. (2012). National Center for Health Statistics. Retrieved from
http://www.nia.nih.gov/newsroom/2012/08/federal-report-details-health-economic-status-older-americans August 16, 2012 Robinson, Ph.D, K. (2007). Trends in Health Status and Health Care Among Older Women. Retrieved from
http://www.cdc.gov/nchs/data/ahcd/agingtrends/07olderwomen.pdf Newman, A. (2009). The Online Journel of Issues in Nursing. Retrieved from http://www.nursingworld.org/MainMenuCategories/ANAMarketplace/ANAPeriodicals/OJIN/TableofContents/Vol142009/No1Jan09/Obesity -in-Older-Adults.aspx Center on Aging, Health Policy Institute, 2003, retrieved from
http://ihcrp.georgetown.edu/agingsociety/
Related Topics