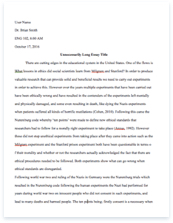 The whole doc is available only for registered users
A limited time offer! Get a custom sample essay written according to your requirements urgent 3h delivery guaranteed
Order Now
FACTS:
Petitioner Mohamad Ali Dimaporo was elected as a representative for the second legislative district of Lanao del Sur during the 1987 congressional elections. On January 15, 1990, Dimaporo filed a certificate of candidacy or COC for the position of Governor of ARMM. Secretary and Speaker of the House of Representative were informed about Dimaporo's filing and excluded his name from the Roll of Members of HR Under Art IX of Sec 67 of the Omnibus Election Code. Dimaporo lost in the election wrote a letter intending to resume performing his duties and functions as an elected member of the Congress. Unfortunately, he was not able to regain his seat in the Congress.
Thus, petitioner filed this petition praying that the decision of the Speaker and Secretary of the House of Reps be reviewed.
ISSUES:
1.) Whether Section 67, Article 9, of BP Blg. 881 is operative under the present Constitution? 2.) Whether the respondent Speaker and/or Secretary CAN exclude the petitioner from the rolls of the House of Reps, thereby preventing him from exercising his functions as congressman, and depriving him of his rights and privileges as such? HELD:
1.) Yes. Sec. 67, Art. 9 of BP Blg 881 is still operative under the present Constitution.
Its constitutional basis remains written in the 1987 Constitution that once an elective official files a certificate of candidacy for another office, he is deemed to have voluntarily cut short his tenure.
Thus, even when the provisions concerning the shortening of the terms of congressmen were omitted in the 1987 Constitution, the said issue is still covered by Article 6 of the 1987 Constitution.
Related Topics