"Digging": Seamus Heaney Relives His Childhood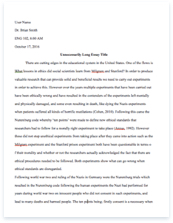 The whole doc is available only for registered users
Pages: 5
Word count: 1037
Category: Childhood
A limited time offer! Get a custom sample essay written according to your requirements urgent 3h delivery guaranteed
Order Now
Seamus Heaney is the speaker in his poem "Digging", where he writes about his family tradition as manual workers; he is from Castledawson Co Derry at Northem Ireland. Therefore he uses some local expressions "My grandfather could cut… than any other man on Toner's bog", he uses that expression because of a local bog business owned by a family, whose name was Toner.
The setting of this poem brings the reader at to a potato farm, and at a bog's field as the writer Seamus Heaney writes about his father and his grandfather's working lives, "My father digging… by God, the old man could handle a spade, just like his old man."
The Poet started his poem with the present sentence, "under my window a clean rasping sound, when the spade sinks into gravelly ground. My father, digging. I look down."The word gravelly used by Seamus Heaney, refers to the one crop law, that was imposed on Ireland by England, the huge famine that stroke Ireland later on, was then blamed on it.
Seamus Heaney bring the reader then to the past, we travel with him to his childhood, "Till his straining rump among the flowerbeds, bends low, comes up twenty years away…Stooping … Where he was digging." Here the poet writes about his father's working on potato's farming, we can notice that his father was a very hard worker as he certainly fed his entire family with his own produce, "He rooted out tall tops buried…to scatter new potatoes that we picked, loving their cool hardness in our hands."
At this stanza I can even see the young Seamus Heaney's little hands, holding the potato and admiring its size and freshness, maybe even thinking of the nice warmth that he would feel, when later on his lovely mum would serve to her family a warm potato leek soup, when then his father would sit at dinner table with his family and do his prayers, thanking God for this feast.
The father-son-grandfather relationship is certainly a memory of love, respect and admiration that Seamus Heaney grew up with "My grandfather … once I carried him milk in a bottle …Nicking and slicing neatly …" the word neatly here is a reference to his grandfather's perfect expertise of his manual work, certainly followed by Seamus Heaney's father not on bog fields but on potato farming.
"The cold smell of potato mould, the squelch and slap of soggy peat, the curt cuts of an edge, through living roots awaken in my head." The poet references here at his childhood memories as they are still fresh in his head, it is clear that he still references his own life and working ethic through his father and grandfather's lives as they are his own roots.
"But I've no spade to follow men like them", Seamus Heaney admires and respects his roots, but indeed he did not follow them as an expert on potato farming or bog field work. His reasons for not doing it , was the chance his own father gave him, sending the young one not to the field to learn the labour work but he gave him the big opportunity of change for his future, his father send him to School to be educated.
The continuity on family tradition it's certainly not just about the job you will work at or the career choice the one will make, but indeed family tradition goes beyond that. It is very clear that young Seamus Heaney has responsibilities of taking care of his younger brothers, that does not mean, he has to be there working on the potato farm, but indeed look out for the new generation, seeking for new lands to explore.
Therefore education was a huge step, and indeed sometimes probably was hard for the young Seamus Heaney to understand the reasons behind it, because of his respect for his old man, he never questioned and he just did.
When he talks about his father working with the spade, making a clean rasping sound, under his window, as he says: " I look down", the imagery I get from it, is as the father is working around the house, the son is in his bedroom, probably sitting by the window doing his home-work from school.
I would never think that he's looking down at his father in a manner that he is scholar and his father isn't, because one of the strongest things in family tradition is the respect one has for his older relatives, you can go to school to be educated but the first principles you learn from your parents.
Seamus Heaney certainly learns lots from his father and his grandfather too. He was fed by his father's own produce of potatoes and he was warmed by his grandfather's good turf, but he went to School and he got the chance to continue on with the manual work, using not a spade but a pen, with this change the poet will celebrate his roots forever, and I can certainly say that he still a traditional man as he uses in his work of art those good memories that for as long as he lives will be his roots and he is for sure proud to be the son of a farmer, and indeed have in his hand the biggest power one can have; the knowledge of writing and with his art he can honour man and protest against injustice committed among them.
I conclude that, Seamus Heaney is the speaker in this poem, he speaks about his love for his grandfather and his father and how he admired their hard work on the farm. Whenever he remembers the family memories, he will always recall to his father as a strong and capable provider that made him the great man Seamus Heaney became, to his own benefit and to the benefit to the society he lives in. Although he did not keep the tradition of farm work, because his father gave him the opportunity to study, he uses his family tradition to create the continuity and change that will be and is his family tradition
Related Topics