Differences in competencies between nurses prepared at the ADN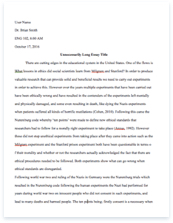 The whole doc is available only for registered users
Pages: 4
Word count: 900
Category: Nursing
A limited time offer! Get a custom sample essay written according to your requirements urgent 3h delivery guaranteed
Order Now
Differences in competencies between nurses prepared at the ADN level versus the BSN The field of nursing is changing every day, and has dramatically changed since Florence Nightingale first pushed for more continuing education for nurses. Nursing theories come from many different areas of concepts, including humanities, sciences, and biblical (Grand Canyon University, 2011, p. 2). These concepts are learned through three different nursing education routes that can be taken to become a registered nurse, graduates of all three programs must take the NCLEX-RN and pass to become a licensed registered nurse (Raines & Taglaireni, 2008). Only two nursing education levels will be compared within this paper, they are the associate degree, and the baccalaureate degree nurse, whom have both completed and passed the NCLEX-RN. Associate Degree Nurse (ADN) and the Baccalaureate Degree Nurse (BSN) Associate degree nurses have completed a two-year college nursing program that typically focuses on critical thinking and problem solving skills.
The program uses a broad foundation in sciences, including behavioral, social, and management sciences to teach students the competences to analyze and communicate data need to preform nursing tasks ("AACN Fact Sheet," 2014). Baccalaureate degree nurses have completed a four-year college nursing program that focuses on evidenced-based clinical practice and leadership, and also includes the same foundations as the ADN courses. Baccalaureate degree nursing courses also include "research, statistics, population-based care, nursing management, and the humanities" (Haverkamp & Ball, 2013, p. 144). Differences in Competencies Between the ADN and the BSN
The differences in competencies between the ADN and the BSN nurse are that of much debate. While both ADN and BSN have demonstrated the clinical competences to practice safe patient care and fully assume the RN role, It was found, through research, that hospitals with more BSN trained nurses have "improved patient outcomes" (Haverkamp & Ball, 2013, p. 145). BSN trained nurses have greater knowledge of the professional role of the nurse, have increased problem-solving skills, and better communication with patients and other medical professionals (Haverkamp & Ball, 2013). BSN prepared nurses have more knowledge of the understanding of cultural, political, economic, and socials issues that affect patients and change how the nurse would complete the patient care (Raines & Taglaireni, 2008).
The competence of a BSN nurse is gained through their broader range of education that they have completed, it was stated by the National League for Nursing, "educational progression will help the nursing profession to practice effectively in a health care environment that includes shorter hospital stays" (Haverkamp & Ball, 2013, p. 145). What was found during the research of the two programs, ADN versus the BSN, that more emphasis was put into the critical thinking area of the BSN program which makes the decision making skills of the BSN educated nurse more competent resulting in better the patient outcomes. Patient Care Situation
Inside the correctional facility, the nurse is called to the pod for a possible seizure, when the nurse arrives the patient is awake, and responsive. The ADN educated nurse may begin to take vitals, and assess for injury. The ADN nurse may treat what they believe is a seizure solely based on what they were told, and by assessing their medication usage of Depakote. However, with the additional communication based training that the BSN nurse does during their schooling, they have learned to ask a lot of questions to get the entire picture of the patients life. While talking to the patient, he admits to drinking a fifth of liquor a day, and since arrested two days prior to this incident, he hasn't ever gone a day without alcohol.
So, the BSN educated nurse had the educational background to investigate deeper into the purpose of the Depakote that he was taking, he had severe depression, rather than a seizure disorder. Since he had not had alcohol in two days, and he typically drank every day, it was concluded by the BSN nurse that the patient was actually going through severe alcohol withdrawal. The two different education levels of the treating nurses then changed the outcome of the route of patient care that would be taken in this scenario. Conclusion
Education is a never ending process. Every day, new developments emerge and new diseases and cures are found. The overall outlook of the nursing field has changed intensely in the hundreds of years since it first become a needed profession. Nursing plays a very critical and important part in efficient care and patient safety. Nurses work with other medical professionals in treatment planning and management. The nursing profession then calls for better qualified nurses, but that does not mean that the qualification the nurses do have has to come from a BSN program, experience also had an effect on the abilities of the nurse. Nurses at both the ADN and the BSN level must continuously be learning and broadening their knowledge base for better patient outcomes.
References
American Association of Colleges of Nursing (AACN) Fact Sheet: Creating a More Highly Qualified Nursing Workforce. (2014). Retrieved from http://www.aacn.nche.edu/media-relations/fact-sheets/nursing-workforce Grand Canyon University (2011). Grand Canyon University College of Nursing Philosophy. Retrieved from NRS430V.v10R.GrandCanyonUniversityCollegeofNursingPhilosophy_Student_3-24-14.docx Haverkamp, J. J., & Ball, K. (2013). BSN in 10: What is your Opinoin? AORN Journal, 98(2), 144-152. http://dx.doi.org/10.1016/j.aorn.2013.06.006 Raines, C., & Taglaireni, M. (2008). Career Pathways in Nursing: Entry Points and Academic Progression. Online Journal of Issues in Nursing, 13(3), 3.
Related Topics