Differences in Competencies between ADN and BSN Nursing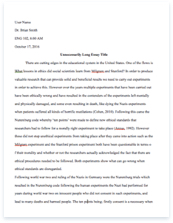 The whole doc is available only for registered users
Pages: 4
Word count: 917
Category: Nursing
A limited time offer! Get a custom sample essay written according to your requirements urgent 3h delivery guaranteed
Order Now
There are many differences in the competencies of an ADN versus BSN in nursing. Exploring these differences is not only eye opening but extremely educational as I continue my nursing education. Discovering the differences in the associate degree nursing program versus the Bachelor degree program should be something that every nursing student whether in the ADN program or BSN program should take the time to explore. Although there are many differences, both programs are designed to create and build competent and successful nurses.
ADN VS. BSN
As stated in the American Association of Colleges of Nursing (AACN), there are three different avenues to becoming a Registered Nurse. The first is a three year associate degree in nursing. Usually obtained within a technical college. The second is a three year associate degree. This is usually obtained in a hospital setting. This type of nursing degree is not very common anymore. The third is a 4-year baccalaureate degree offered at senior colleges and universities. Graduates of all three programs sit for the same NCLEX-RN© licensing examination. (Rosseter, 10/24/12). Research has shown that lower mortality rates, fewer medication errors, and positive outcomes are all linked to nurses prepared at the baccalaureate and graduate degree levels. (AACN, 2011). Although this has been proven to be true, the ADN program has also been proven to provide clinically prepared Registered Nurse's that are able to provide complete comprehensive care to the patient population.
One of the main differences seen in Associate Degree Nurses versus Bachelor Degree nurses is nurses that have completed a baccalaureate degree program show stronger leadership skills and more profound critical thinking skills. In a survey published in the Journal of Nursing Administration, 72% of the directors surveyed agreed with this assessment. Magnet hospitals contrary to popular belief do not require nurses to have a baccalaureate degree to obtain employment within the hospital. According to the ANCC (American Nurses Credentialing Center), "Magnet encourages ongoing learning and support for professional growth and career development but does not require 100% of RN's to be certified." (Davis, 2013) Having a baccalaureate degree in nursing opens many avenues for nurses to travel. Having a BSN degree allows for further career advancement in education, bedside nursing, case management, administration and the list goes on and on.
While having your Associate degree in nursing is a great opportunity to begin a rewarding career in nursing I feel that it is beneficial for every nurse to continue their education and open those doors for advancement. The associate degree nursing program is an excellent start for individuals that want to begin a career in nursing with the focus being on the technical aspects of nursing, taking care of patients and their families. During one of my clinical rotations in my associate degree program I had the opportunity to witness the ADN versus the BSN debate. I was working on a medical surgical floor, and a nurse needed to start chemotherapy for a patient. There was one baccalaureate degree licensed nurse on the floor and the treatment was specifically given to her due to her background and degree.
She was the one chosen by management to be specially trained in the administration of this particular chemotherapy based on her education. I spoke with her at length as she let me go with to observe and she encouraged me to continue with my education. I remember her saying that the associate degree program is wonderful but there is no limit to what you can learn if you just push forward. There is no limits to the opportunities that will open for you if you continue educating yourself. Those statements stuck with me, she was still a bedside nurse and did direct patient care every day she just seemed to have a confidence about her, in her decision making and her ability to provide critical care for her patients. I feel that not only came from her experience but her continued education.
I strive to have that ability and confidence in my practice. For me the major difference in the competencies for ADN versus BSN is leadership. Management is a role that is based on critical thinking and decision making. Being prepared at the baccalaureate level for these roles is important for any nurse that wants to stay on the cutting edge of nursing. Even nurses that are not looking to enter into the management field of nursing should be encouraged to continue their education.
Being able to think more critically while providing care at the bedside has been proven to reduce mortality rates by at least 4%. (AACN, 2011). In my opinion most nurses are on a constant quest for knowledge, being able to channel that quest into something that not only improves the life of the nurse but the patient population as well is a win, win situation. I would not change my path as far as obtaining my associate degree in nursing first as the two year program allowed me to go to school part time as well as work and be a mother. In conclusion, I believe that there is a need for both programs and that both programs are capable of producing well educated, competent nurses for the patient population.
References
Rosseter, R. (10/24/12). The impact of education on
nursing practice. Retrieved from
http://www.aacn.nche.edu/media-relations/edimpact.pdf
Davis, U. (2013). Frequently asked questions (faqs) about
magnet. Retrieved from
http://www.ucdmc.ucdavis.edu/nurse/magnet/faq.html
Moore, D. (2009). The differences between associate
Degree nurses and the baccalaureate degree
NursesRetrievedfrom http://www.westcoastuniversity.net/deanscorner/print.php?article=22
Related Topics