Development Macau's economy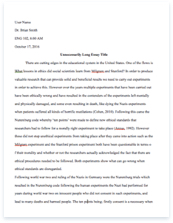 The whole doc is available only for registered users
OPEN DOC
A limited time offer! Get a custom sample essay written according to your requirements urgent 3h delivery guaranteed
Order Now
More and more mainland visitors have come to Macau since the hand over. Now, Macau government has given out the policy—individual visit scheme. Beijing, Shanghai and Guangzhou became the first three open cities in September 2003. From other informal information, Hong Kong and Macau government will open 7-9 cities in three provinces–Zhejiang, Fujian and Jiangsu later on, and from May 1st, 2004, the whole Guangdong province will be open.
The individual visit scheme can make good influence on Macau economy, but at the same time, it may also bring some potential problems.
Active influence
Personal consumption
The information from Statistics Department shows that during the 4th season in 2003, the average consumption of visitors to Macau was 1,616 MOP/person, which raised 3% than 2002. The average consumption of mainland visitors was 2,948 MOP/person, which was much higher than the average level. The number of visitors to Macau was 189,270 in December 2003, 160,068 of them were from Mainland China. The number raised 5.8% than December 2002.
From the calculating of visitors' entrance channels, the average consumption of mainland visitors refers to the table:
By SeaBy LandBy FlightTotal
20032,707MOP2,564MOP5,360MOP3,543MOP
Tangible goods
From the above data, we can get that most mainland visitors come to Macau, who would like to do some consumptions. Because the imported electronic equipments in Macau are much cheaper than in Mainland China, the price difference motivates some mainland visitors to buy digital cameras, mobile telephones etc. The price of the equipment is at least MOP $1,000. When MOP $1,000 times the populations of buyers, it is really a huge number.
Intangible services
Statistics Department shows that the non-shopping consumption, diet consumption takes 39% and living consumption takes 38% of the general consumption respectively. Visitors also pay for the traffic fees, telephone fees and mementoes etc. In addition, most of the mainland visitors gamble in Macau.
Under these situations, many industries in Macau can receive more market demand. Profits motivate the hotel industry, gambling industry, retail industry, and tourism industry to work together. All the industries become a whole service system actually. All industries try their best to match the market demand. Thus, competition will be more intense. Competition can force each industry to make progress. Each industry earns more; naturally, Macau government can have enough tax revenue for macro-control. General speaking, the industry individual visit scheme brings much capital to Macau through personal consumption.
The policy of Individual Visit Scheme that increase the Macau GDP, there are some calculating average of consumption in Macau. (Currency: MOP)
Digital VideoCameraMobile PhoneCosmeticsClothesLocal Specialty
>6,5001000-30001000-40001000200-800100-200
Investment
Private/Firm investment
Macau is a special administrative region, many mainland businessmen think if they run business in Macau, they don't have to pay high tariffs; Macau is near to mainland, producing in China, trading in Macau, cost can be very low. So investing in Macau is a good choice. Recent years, lots of mainland citizens choose to buy houses in Macau. Some become Macau citizens through the investment immigration. After "Individual Visit Scheme" comes out, the trend is clearer. Many investors in Macau can make market active.
Government investment
In order to enhance communication, Macau government invested Mandarin Testing Center at University of Macau. Macau government encourages local people to improve their Mandarin level. When there is absolutely no language barrier, individual visit scheme may possibly spread over more areas of mainland. We can also image that, in order to have enough capability of mainland visitors, Macau government has to build more public facilities, which can be hotels, shopping plazas etc. There are still some deserted land in Taipa and Coloane, which can be put into efficient usage instead of being free. The potential land investment may bring fine economic growth background.
Banking industry plays an important role in investment activities. In the good economic situation, banking industry runs well. The first three seasons in 2003, the general banking system revenue was MOP$767 million, MOP$125 million more than 2002, increased 19.5%. Take the late September 2003 as an example; bad loan was MOP$7.504 billion, which decreased 12.1% than 2002. It proves that investment after individual visit scheme makes Macau banking system recover after Asian Finance Attack. Banking is a typical symbol of economy. Macau's economy is getting better now.
Individual visit scheme (IVS) provides many better ways for mainland people to do investment in Macau. Simultaneously, IVS brings huge investment groups to Macau, which also motivates Macau government to do investment by itself. Healthy investment environment will provide more employment chances. In 2003, the unemployment rate decreased to 5.4%, which can contribute to the stability of society.
Government spending
Since Feb 1st, 2004, Macau has used the new custom. The new one is worth MOP $120 million spending by government. On average, flow of 100 thousand visitors goes through new custom every day now.
Psychologically, visitors wish to have comfortable, prompt service of custom checking. The new custom can match the mainland visitors' requirement. More mainland people, especially Cantonese may choose to visit Macau on weekends as a short-term holiday.
Macau government is also planning the construction of Beijing-Zhuhai Highway (Macau part) and the new bridge combing River Zhu Delta is in progress.
Government spending attracts mainland visitors to do consumption. Economic income is considerable. Government has enough ability to spend in various areas. Public construction spending improves investment and living environment; more transfer payments make citizens' living standard better. Positive government spending not only pushes up economic development, bus also makes society's stability and progress.
On the other hand, on February 8, 2002, the Special Administrative Region (SAR) government issued three casinos licenses to break monopoly over the market by casino tycoon Stanley Ho for decades. The liberalization of gaming brings a bright future to Macau, which may help the growth in Macau's economy.
Active influence
Personal consumption
Macau's unemployment rate is increasing. At the end of 2003, the unemployment rate has slightly decreased. Because of the liberalization of gaming licensing, the new casinos will employ more labors, so that it helps to increase the employment rate. When people have jobs, they can earn more money, and their living standard will improve, their purchasing power will become higher and so they can spend more money, therefore, it helps the Macau's economy to grow faster.
The liberalization of gaming licensing is related to the individual scheme, it increases tourism in Macau. Since there are more casinos in Macau, it attracts more tourists to come, and then they spend on renting hotel, eating, buying souvenirs and gambling in casinos. These stimulate the sales in Macau because personal consumption has increased. When more visitors come to Macau, it will generate more consumption, productivity increases and more employment. According to official figures, mainlanders and Hong Kong citizens had a share of 55.3% and 34.3%, respectively in the total number of 1.33 million visitor arrivals to Macau in January. The number of mainland visitors rose 57.9% year-on-year, and the number of Hong Kong citizens visiting Macau increased 34.3% during the period. The casinos generated between 80 and 100 Mops in gross revenue in the first two months of the year, an increase of some 43% over the same period last year.
Investment
Two new gaming companies in Macau, Galaxy from Hong Kong and its sub-concession from Las Vegas, The Venetian, planned to open their first local casinos in May. Wynn Resorts from Las Vegas said it expects to start the construction of its mega-casino resort in the Macau Outer Harbor in the summer. The Secretary for Economy and Finance of the Macau SAR, Tam Pak Yuen said that in this coming seven years, these new gaming companies will invest 5.12 hundred million U.S dollar to build up the casinos and resorts in Macau. The liberalization of gaming license increases investment to Macau. It was due to tax-increased demand by the government after it had announced the liberalization off gaming industry as well as more gamblers visiting Macau. 55% of Macau's GDP was contributed by the gaming industry, and the economist said the strategy of developing Macau's economy with the gaming industry has been so far, so good.
On the other hand, people would like to invest more resources and money for the two new casinos. Because of these two casinos, the quality of food industry, hotel industry, and another related industry will be more and increased.
Government spending
Another casinos licensing have an important role for helping another occupation to emerge. It can also raise the tax revenue. After the liberalization of gaming licensing, the government will issue three gaming licenses that lead to increase the gaming tax revenue by 40%. We know that tax from casino is a very important income to government. Macau's casino sector, which is the SAR government's largest source of income, paid 6.1 billion Mops in gross-revenue taxes in 2001, 7.6 billion Mops in 2002, and 10.1 billion Mops last year, according to the Macau Finance Bureau.
IVS and the liberalization of gaming bring a bright future to Macau, which may help the growth in Macau's economy. They are power and chances for Macau to increase its consumption, investment and government spending. GDP increases following the three elements. Macau's GDP increased by 14% from 2002 to 2003, the incredible growth is the obvious proof. When economy is getting better, some problems will disappear automatically, the whole society can be kept stable. IVS has the absolute positive contribution to Macau's economic growth.
Potential problems
When more and more mainland citizens come to Macau, their consumption and investment are sure to push up Macau's. But Macau is still a mini-city. No matter how intense the economic activities are, market is very limited. When large number of mainland visitors comes to Macau, especially during three gold weeks (Spring Festival; May 1st; October 1st), whether Macau can have the ability to bear the burden?
Use the supply-demand economic principal to analyze, when demand is larger than supply, will there is confusing exist price in Macau's market? Can the hotels accept so many visitors? Will the service be attentive as before? Whether social security can be guaranteed?
All of these will be problems Macau may face. If Macau can't manage so many mainland visitors at the same time, it may make mainland visitors feel uncomfortable. Research shows that one unsatisfied customers will tell at least 20 friends about his/her bad experience. Then there will be fewer and fewer mainland visitors come to Macau. What's worse, the behavior may influence foreign visitors' enthusiasm. That time, the individual visit scheme will have bad influence. Macau's economy may be attacked by these problems if they are not handled well.
Macau's pubic security is becoming better, but it also cannot handle all the casinos. If more casinos are built, more crimes will occur. Macau police do not have enough resources to handle all this violence. Since there are more and more casinos, and not enough police to keep the pubic order, in the long run, the government needs to pay more money on employing policemen in order to keep the pubic security well.
As there are three casinos run in Macau, the tourists would like to spend money on gambling. It is good for casinos. On the other hand, they spend less money on other amusement. This will cause an extreme comparison between the occupations related to casinos to others. Also, profit distribution will not be balanced, casinos earn lots of money, and other shops may make less profit. Moreover, many people work in casinos and they are well trained, but they only have the skills about casino, after they are fired, it is difficult for them to find another job. These will cause the employment rate to reach a very high level.
Casinos will help the growth up of gambling, this will have a bad influences to teenagers. Teenagers will think that they do not have to work, gambling can take them a wonderful life. Nowadays, Macauslot allow teenagers that are over 18 to gamble. It puts the teenagers to a dangerous place.
Therefore, the Government should handle these problems very carefully in a way that will not affect the development of individual visit scheme and the liberalization of gamble license which are beneficial to Macau's economy.
Related Topics