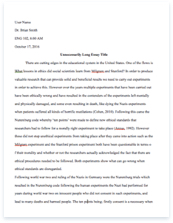 The whole doc is available only for registered users
A limited time offer! Get a custom sample essay written according to your requirements urgent 3h delivery guaranteed
Order Now
In Dead Poets Society we feel that a considerable amount of injustice occurred in relation to Keating. What is your opinion about this and how do you respond to the headmaster's accusation that he is the cause of Neil's death?
After the death of Neal Perry, Mr Perry Neal's father sought the cause of his son's death, after informing Mr Nolan, Mr Nolan blamed Neil's death on Professor John Keating and his creative teaching methods. This injustice was unfair and caused Mr Keating to loose his job.
The school was a dull, conservative place where tradition, education and reputation were put before creativity and dreams. Mr Keating, a new English teacher came to the school and changed that. He taught the students to express themselves, suck the marrow out of life and to seize the day. Mr Keating did not force his students to do anything, he left their choices up to them and let them do what they wanted. Keating's only wish was for his students to live fun, enjoyable incredible lives.
The students found a photo of Mr Keating in an old yearbook with a caption reading- "John Keating the man most willing to do anything, Leader of the Dead Poets Society." The boys were curious and approached Mr Keating. He explained to the students what dead poets society was and how it was a mistake and how "gods were created, women swooned, and spirits soared." Neil the most enthusiastic boy suggested that they try it out and all his friends conformed to his idea. Mr Keating did not tell the boys to reform these meetings, as he knew they were against the school rules. The one thing that caused the boys to do this would have been the reverse physiology Keating used.
Mr Keating taught his students to enjoy poetry and live through it not just write it. He taught them to be individuals, live their dreams and follow their hearts. This changed many of his students' personalities. They changed for the better and some of his students finally found out what they wanted in life. Neil wanted to be an actor. He was extremely talented at it and decided to disobey his father and preform in a local play. He performed in the production of: "A Midsummer Night's Dream". His father however wasn't pleased, as he wanted his son to become a doctor. After Neil's wonderful performance his father rushed him home and told him that he was sending him to Military school for another ten years to get rid of any other ideas of having an acting career. Neil gets depressed, he has tried his hardest to "seize the day" and his father cannot accept him as anything but a doctor. That night Neil commits suicide by shooting himself.
Mr & Mrs Perry, students and teacher immediately look for someone to blame. Neil's parents refuse to believe that they were the cause of their son's death and turn to the schools headmaster, Mr Nolan. Mr Nolan points out how Mr Keating's unorthodox, creative teaching methods have inspired the student and changed their personalities and the blame is put on Mr Keating. The headmaster and Mr and Mrs Perry start blaming Mr Keating for brainwashing Neil, which eventually led to his death.
I don't think Mr Keating's actions were responsible for Neil's death. I think that Neil's life was an act to please his father. Neil didn't have a close relationship with his father and had no say in what he did in his life. When Neil participated in the play he noticed just how much of his life he was missing out on, his eyes were opened to how much fun he could really have and how enjoyable life could be. Neil was not strong enough to confront his dad and tell him how he really felt because of the lack of communication between them. I feel that Mr Keating allowed Neil to see how much he was missing out on and how much he was suffering. I think that what Mr Nolan did, was unjust and was unfair towards Mr Keating. Keating changed these students' lives; he gave them the boost they needed to survive a strictness of Welton. Keating never expected it to end in tragedy.
Related Topics