Cyberstalking or Cyberbullying and Laws to Protect Individuals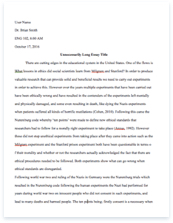 The whole doc is available only for registered users
A limited time offer! Get a custom sample essay written according to your requirements urgent 3h delivery guaranteed
Order Now
The given review explores on the Cyberstalking and Cyberbullying what it really is and how the youth are affected and how the impact is there with the "social media" or online. According to the Watts, Wagner, Velasquez, Behrens (2017), Cyberstalking deals with the internet mean to harass/torture the individual.so it is important to safeguard the own privacy or personal details. Basically, it is a crime where the harshness of individual happens through the means of the internet. Cyberbullying deals with forwarding the messages, posting the pictures, videos that are embarrassing putting an individual to the depression.
Authors Al-Khateeb, Epiphaniou (2016) explains about mitigating the cyberstalking that this effects on more on the individuals who are part of schools, workplace. Author tries to explain about "how technology develops to interact and mitigate the damages caused by the cyberstalking" through his article. Authors came up with "incident response methodology" to identify the attacks and how the investigations on this kind of attacks to be carried.
Article by Britton (2017) Explains how the power of Cyberbullying or Cyberstalking could affect a big enterprise. Author explains the exact meaning of Cyberbullying he says that people who intentionally provoke other people by using technology using offensive words and spreading misleading comments about the business. Author explains two real case scenarios how these things can even affect a big enterprise he considers famous case back from 2015 about Starbucks "Race Together". Author discusses how some online users grabbed the opportunity to troll the coffee giant. And the author also explains about how they have provoked the business chain by posting Racist and Controversial words that Starbucks struggled to keep up with. It went so high that Starbucks executive have to temporarily delete the twitter account saying that they felt that they were personally attacked. Author also Explains how "Delete Uber Movement" Came in to scenario Where uber have to lose its shares and growing online outrage. With every misstep causing people to kick out the app.
Article by Citron (2014) explains how the Cyberstalking was termed correctly and she explains the meaning of stalking and definitions, and she explains how these definitions are mixed with the strategies of the harassers to define these concepts. She explains the difference between "Cyberstalking and Cyber Harassment". Author explains cyberstalking have more narrow definition under certain criminal laws. She explains that repeated provoking which may lead to "course of conduct" targeting a person to fear their safety. So even author drills down further how the stalkers engage in four core activities. First, they search for tools to exploit the victim. By directly or indirectly they threaten the victim causing physical violence or fear to the person. Hijackers do whatever they can to hijack the people reputation and career
Clevenger, Navarro & Gilliam (2018) have titled their article as Technology and the endless "Cat and Mouse game" which grabbed my attention to discuss about it. The authors discuss about how technology will always bring the new problems to our court. Authors have also discussed how new inventions will always bring new crimes. Author explains how complex nature of intimate partner abuse regardless of venue. Author clearly exhibits the percentage of people affected by this by breaking them by gender race and ethnicity. Author also describes how many states have the cyberstalking laws where cyberstalking of children is a separate law. New laws have defined that cyberstalking is different from in person stalking. Author also discusses about the cyber bullying and its effects and laws to prevent them and as well as to prevent the cyberstalking
Article by Froeschle, Mayorga, Castillo & Hargrave (2015) explains about the strategies to avoid the Psychological depression which was caused by the cyberbullying .this authors according to the research they found that victims who are under the mental disturbance forcing them to apply suicide .The authors describe the strategies in order to " enlighten the administrators of the schools, teachers, counsellors about the warnings, dangers to help them identifying the victims and attackers." They also explained about the conversation about the high school student experience of online bullying.
Author Hyland & Corcoran (2018) discuss how the cyberstalking is growing in media, schools, parents, researches and policy makers. He also discusses how it will be different from country to country which is further divided in to states. He explains as the dependency on the technology is growing faster it needs to identify understand in aggressive victimizing situations. Authors explains how he made this case with support of theory and research from bullying and aggression and has problems for righteous and policy holders. Author explains the definition of cyberbullying by giving the conceptual and operational issues.
Author Kircaburun, Jonason, Griffiths (2018) Explained how Narcissism was indirectly coordinated with PSMU through cyberstalking and sadism was indirectly coordinated with PSMU through cyberbullying and cyberstalking and he describes how there were significant changes from men and women. Author discusses the dark tetrad traits and how they are associated with "problematic social media use". Author explains how a individual can protect himself from this and how to not publish one's personal data into online sites to avoid the cyberstalking.
Article by Lynch (2018) explains about the tragedy that happened in Florida on January 10, 2018 where "police have charged two 12 years old school students did cyberstalking causing the suicide of a student by hanging." The report given by the officers were explained that the two students has harassed her by spreading the rumors on the girl that she has "sexually transmitted disease "and calling her with vulgar names. From this incident the article by Lynch clearly stating the example of stalking offline.
Article by Rosenblatt (2017) explains about the other incident which happened in New Jersey that leads to death of a girl because of cyberbullying by her classmates. It is clearly stated that "Girl named Mallory's life ended when her classmates have used the cellphone to drive her to death that sending texts to her she is a loser" here this situation is purely based on cyber.
Stewart & Fritsch (2011) on the other side explains about the psychological problems caused by the cyberbullying for the victims and sums up about how the "law and the legislation allows the administrators of the schools to intervene the incidents of the cyberbullying. "the victims are suggested not to take the quick decisions and must comply by the rules of the law in case of the harassment.
References
Al-Khateeb, H.M. & Epiphaniou, G. (2016). How technology can mitigate and counteract cyber-stalking and online grooming. Computer fraud & security.1, pp.14-18, DOI.org/10.1016/S1361-3723(16)30008-2.
Britton, C. (2017). How business leaders should respond to the cyberbullying. Rock dev solutions. From https://www.rockdovesolutions.com/blog/how-business-leaders-should-respond-to-cyberbullying.
Citron, D. (2014) Defining Online Harassment. Forbes. Retrieved from https://www.forbes.com/sites/daniellecitron/2014/10/23/defining-online-harassment/#4615d5f228de
Clevenger, L., Navarro, J. N., Gilliam, M. (2018). Technology and the endless "cat and mouse" game: A review of the interpersonal cybervictimization literature. Wiley Online Library. DOI.Org/10.1111/soc4.12639
Froeschle, J.G., Mayorga, M., Castillo, Y., & Hargrave, T. (2015). Strategies to prevent and heal the mental anguish caused by cyberbullying. Middle School Journal.39,4, pp.30-35. DOI.Org/10.1080/00940771.2008.11461642.
Hyland, J.M., Hyland, P.K., & Corcoran, L. (2018). Cyber Aggression and Cyberbullying: Widening the net.pp. 47-68. doi.org/10.1007/978-3-319-97181-0_3
Kircaburun, K., Jonason, P.K., & Griffiths, M.D. (2018). The Dark tetrad traits and problematic social media use: The mediating role of cyberbullying and cyberstalking. Science Direct.135, pp. 264-269. doi.org/10.1016/j.paid.2018.07.034.
Lynch, J. (2018). Police accuse two students, age 12 of cyberbullying in suicide. CNN. https://www.cnn.com/2018/01/23/us/florida-cyberstalking-charges-girl-suicide/index.html
Rosenblatt, K (2017). Cyberbullying tragedy. NBC. https://www.nbcnews.com/news/us-news/new-jersey-family-sue-school-district-after-12-year-old-n788506
Stewart, D.M. & Fritsch, E.J. (2011). School and Law Enforcement Efforts to Combat Cyberbullying. Taylor & Francis online.55,2, pp.79-87. Doi.Org/10/1045988x.2011 539440.
Watts, L.K., Wagner, J., Velasquez, B., & Behrens, P.I. (2017). Cyberbullying in higher education. Computers in Human Behavior,69, pp. 268-274, DOI.org/10.1016/j.chb.2016.12.038.
Related Topics