Cost Leadership and Differentiation Strategies Simulatenously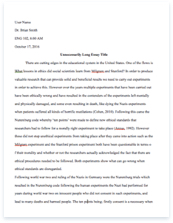 The whole doc is available only for registered users
A limited time offer! Get a custom sample essay written according to your requirements urgent 3h delivery guaranteed
Order Now
Cost leadership and differentiation strategies are popular research topics within the field of strategy and have been widely discussed, in particular since Michael Porter presented his model of generic strategies in 1980. Some rearchers, in fact, refer to this model as being among the most significant contributions to the strategic management literature. Whether cost leadership and differentiation strategies are mutually exclusive is a far less discussed issue however, as evidenced by the relatively scarce literature on the topic. During the end of the 1980s and the beginning of the 1990s there was a debate going on regarding the existence of a trade-off but it seem to have faded with the introduction of Japanese cost control methods, i.e. Total quality management (TQM) and Just in time (JIT). Grant (2005) argues: "Common to the success of Japanese companies in consumer goods industries such as cars, motorcycles, consumer electronics, and musical instruments has been the ability to reconcile low cost with high quality and technological progressiveness.
The total quality managements methods that they adopted exploded the myth that there is a trade-off between high quality and low cost. Thus while adherents of Porter's theory argue that cost leadership and differentiation strategies are irreconcilable, opponents advocate that a trade-off does not necessarily need to be, and refer to companies i.e. IKEA, Southwest Airlines, Toyota, IBM, Caterpillar, Wal-Mart and McDonald's as examples of firms that have successfully reconciled both strategies and thus enjoy "dual competitive advantages It is possible for a company to continue a cost leadership strategy and a differentiation strategy simultaneously but it does not work for everyone. Some businesses rather follow the low cost way by striving for efficiencies and economies of scale rather than focusing on differentiating themselves from the competitors in a way other than price. Some companies like Toyota have actually joined both. Porter explains that a company lacking one of the competitive strategies is easily left with no competitive advantage.
Businesses that join overall low cost and high quality differentiation strategy offer a high quality and low price which eventually complicates things following cost leadership. Franchising is in a dilemma because their decline in revenue. Many are out looking for answers from the franchisers about unknown marketing expenses and "ghost" money. Franchise owners like Coldstone ones are paying too much money for product and making less every year. Economic pressure plays a great part in this outcome especially when franchisers do not adapt to less expensive products due to the peoples limiting of discretionary spending. A problem is that due to lengthy agreements franchisees are required to sign, many rules must be followed which usually require arbitration for a dispute to be fixed, therefore restricting individual lawsuits. After a lawsuit to Edible Arrangements, management took the smart route into investing more in ecommerce and social media which I think are the best ways into getting higher probability due to keeping up with consumer taste.
Related Topics