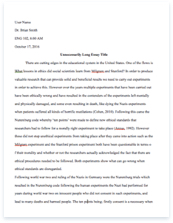 The whole doc is available only for registered users
A limited time offer! Get a custom sample essay written according to your requirements urgent 3h delivery guaranteed
Order Now
Each individual has a perceived image of himself or herself with certain traits, habits, possessions, relationships and behavior. They are unique and basses on ones background and past experiences. Consumers buy products they perceive to be congruent with their self-image. Self image can be ideal (how they would like to be perceive themselves) actual (how they would like to perceive themselves) and expected self-concept (how they expect to see themselves at some future date). As self-concept changes over time, so does product and brand preference also change.
Self-image has strategy implication for markets e.g. they can segment their markets on the basis of relevant consumer self images and position their products appropriately e.g. different KBL beer brands.
(ii) Product positioning.
The way a product is perceived or positioned by a consumers is probably more important than what it actually is.
Product positioning is the essence of the marketing mix. It converges what the meaning of the product is and how it can fulfill the consumer needs. It compliments the company's segmentation strategy and selection of target markets. Successful positioning is based on consumer's reality and familiarity. Marketers use the following to position their products.
Brand image: Consumers carry certain perceptions of particular brand e.g. Firestone, the tyre made for Kenya roads, Young executive to BMW and senior executive to Mercedes.
Perceptual planning: Where marketers determine just how their products appear to consumers in relation to competitive brands. Also to fill the gap where consumer needs are not being met.
(iii) Product Repositioning: It is normally necessary due to events such as competitor cutting into brands market share e.g. Omo with powerfoam which competes with Ariel detergent. It may also be necessary due to consumer preferences changing e.g. KBL repackaging their beer in cans, or Nescafe introducing Decaffeinated coffee.
(iv) Evoked set.
This is the specific brand a consumer will consider in making a purchase choice in a particular product category. The evokes set is distinguished from the consumers input set (brands excluded from any consideration) and inert set (brands consumer is indifferent to) the size of the evoke set increases are the purchase nears.
(v) Perceived Quality.
Consumers judge product quality based on certain intrinsic aspects of a product e.g. comfort of a car or extrinsic factors such as the price and brand of that car e.g. some marketers overstate price of their goods so that they appear to be of better quality. Hence they use the price/quality relationship to position heir products especially for higher-class target markets e.g. Abdulla Fazal, Little Red.
Manufacturers image is also another extrinsic aspect that affects consumer's perceptions. E.g. IBM and Compaq are perceived to be good quality brands of computers.
PERCEIVED RISK This is the uncertainty that consumers face when they cannot foresee the consequences of their purchase decisions. Hence the consumer will be influenced by a perceived risk whether or not it exists.
Different type of risks include: Functional risk: if the product will perform as expected e.g. T.V Physical risk: Any possible danger the product may cause e.g. Viagra, contraceptives.
Financial Risk: Possibly that product is not worth its cost e.g. Gold ring.
Social Risk: Possibility of social embarrassment e.g. Car Psychological Risk e.g. an outfit.
A perception of risk differs with each individual. Generally marketers use self reports to measure perceived risk e.g. to measure performance risk they could ask a question like "in your opinion what are the chances that this product will not work?" The responses are scaled from very high to very low. Consumers try to minimize perceived risk through.
Seeking information from existing users, mass media like newspapers or journals.
Renaming brand loyal to minimize risk of new brands e.g. Toyota Selecting by brand image – Consumers tend to trust a well-known and favored brand e.g. SONY.
Selecting by store image e.g. Uchumi because it is reputable Selecting by price "" some people buy higher priced goods because they think it is better quality.
Marketer should recognize the implications of perceived risk especially when introducing new products. They can adapt strategies such as distribution through reputable outlets, informative advertising and publicity on media
Related Topics