Compound Factor to Predictable Triumph of Communist in Chinese Civil War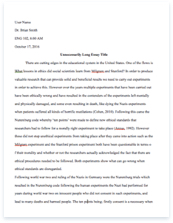 The whole doc is available only for registered users
Pages: 5
Word count: 1098
Category: Economics
A limited time offer! Get a custom sample essay written according to your requirements urgent 3h delivery guaranteed
Order Now
By overcoming initially extensive military deficits in 1945, the "unexpected" success of communism, led by CCP, in Chinese Civil War surprise everyone. Not a single factor can be attributed to Communist's triumph in the Second Chinese Civil War. Several dominant factors – CCP's domestic policy of land reform, Kuomintang's impaired military power after Sino-Japanese War, corruption and inflation – are responsible for the "unexpected" defeat in Kuomintang. This essay would elaborate those factors and their effect as comprehensive as possible.
The first and foremost turning point can be disagreement on Mao Zedong and Chiang Kai- shek's Chongqing Peace Talk. This disparity is more than clash of ideologies between communism and nationalism. Both of them aimed to take hold of the whole China. For Chiang, this is the simple continuation of his original ambition, since he owned a dominant number of military troops, claimed victory over Japan, and most importantly, backed by America. However, Mao chose to postpone his dream of national unity indefinitely. Compromised with reality, he knew that the single most important thing is to consolidate his dominance in former Japanese-controlled territories, though less likely, get control of Manchuria from Soviet Union, and stabilize the present divided dominant condition. Mao is a "pragmatist" who strived for most favorable outcome out of current inferior circumstance. Compared to Chiang's positive attitude toward his "guaranteed" dominance in post-war China, Mao took his position of inferiority into consideration more seriously. Their different perception into post-war China and current situation in this period embodied in even trivial decisions they made on many issues in upcoming years and led to the final result.
Hyperinflation brought economics to the brink of collapse. Over military expenditure took the main responsibility to hyperinflation. In 1947, after Japan declared surrender, military expenditure still took 30 percent of government budget, which is said to be for anti-communist military needs. After the end of the war, GMT did not choose to relieve government's financial pressure, but instead aggravated it. In order to cope with inflation, banknotes were issued recklessly, which again worsened the situation of mounting inflation. And it is Chiang's boldness boosted by American's long term "sponsorship" that push everything into an endless loop. Just as the newspaper commented "The more help America has given, the more corrupt Kuomintang China has become; the greater the number of desertions from its army."
Factionalism had been the same old story for GMT since Sun Yat-Sen, the founder and former generalissimo of GMT, deceased. It was even known among CCP military cadres that "the nationalist army would not support each other even is only 30 miles away in battlefield." This can provide a glimpse into how cautious they, or even fear to, use their military forces. Because every loss of their army means direct impairment on their say in GMT.
"The conditions necessary for communist success had undoubtedly been established prior to 1945." Strategies that CCP adopt paved the road to anticipated success in Second Civil War. Although militarily at disadvantage in 1945, CCP rapidly grew from owning in total 500,000 field army and regional troops to 1,270,000 within one year. By June 1946, 24 percent of China's territory and a population of 130,000,000 were fully under control of CCP, which equals to 30 percent of total population in China that time. Such a huge territory based guaranteed ample military supply during wartime and also served as a realistic basis for CCP's defensive strategy – not cling to specific one or two territory, providing enough space and possibility for mobile warfare.
Communist's victory is not a contingency. Its inevitability lied in CCP's splendid military strategic and a solid mass base. There is an old saying in China "he who wins the heart of the populace wins the world." Based on the domestic policy of land reform, CCP liberate the peasant, who would later become a main source of troops and ample supply. Without the exploitation from local wealthy landlords, peasants were able to maintain their subsistence and more willing to work, which boost their yearning for a better life and consolidate the govern of CCP. However, this does not mean KMT has done nothing good to the peasants. In opposite, KMT led a cooperative movement between government and peasants. KMT provided loans for peasants at an interest rate much lower than local usury, in hope for alleviating their economic burden, thus revitalizing "rural economy" and raising agricultural production.[footnoteRef:6] The problem of "unequal land distribution" brought forth by this policy not only ruined itself, but also bred an unhealthy relationship that peasants heavily relied on the financial support provided by the government, which soon deprived peasants' trust on KMT government as soon as the financial assistance was reduced.
What really beat KMT is CCP's use of right strategy in every decisive point during civil war. In the first phase of the war, communist adopted a "General Offensive" strategy. It allowed CCP survived in the first wave of violent onslaught, keeping most of its military forces effective. At the same time, KMT was left to face an awkward dilemma: what should they do now in the deep penetration of rival's territory, to occupy or retrieve? Supplies became a problem for the Nationalist armies. Then the application of guerrilla warfare, in which communist armies had been skilled during Sino-Japanese War, effectively concentrated to destroy, rather than mere damage, the enemy one by one. And lastly the importance of support from the people revealed. "In the Huaihai Campain, it took an extra 400,000 village-peasant militia participating in the war, and more than two million peasant laborers to carry food and weaponry for the regular Communist army." During the process, KMT lost more than half a million men and supply lines were cut by communists while communists had constant replenishment for military forces and broad rural areas as provisional territories. Without such support, it was impossible for communist to carry out "human wave" tactics and therefore no way to final victory.
CCP's focus on peasants and working class hark back to consistent appeal to Chinese patriotism and nationalism, which lay the mass base for war period. The initially disadvantaged position of CCP compared to KMT was overturned bit by bit by efforts of both sides. On one hand, before Chiang declared civil war, CCP was secretly and rapidly consolidating its control over former Japanese occupied area. On the other hand, factionalism and hyperinflation had long been a problem and continued to deteriorate KMT's dominance. In the end, CCP always made a wiser strategy and KMT's failure to effectively lead and deploy its army during civil war, so the victory belonged to the communists.
Related Topics