Compare and contrast the writers' use of language in A dolls House and A Streetcar Named Desire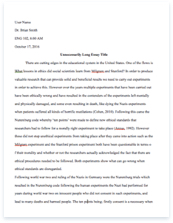 The whole doc is available only for registered users
A limited time offer! Get a custom sample essay written according to your requirements urgent 3h delivery guaranteed
Order Now
Language is but one of the many mediums of communication that the playwright has available to them; it is often the most used yet it is not the only medium used. Along with lighting and stage directions, spoken language can be emphasised and changed. Henrik Ibsen had a relatively small environment to work in, one room and had little stage changing.
This may have been as a result of less emphasis being put on staging and stage direction in his society, as the theatre was only available to the upper classes. Language was of the utmost importance as the plays were viewed by the educated. Conversely, Tennessee Williams would have had to address a wider audience as a result of the theatre becoming more available to all classes. Therefore there was a dependence on visual aids to convey a point to society. This is evident through his use of sound, lighting, staging, props, and colour.
In Ibsen's play, Torvald can be seen to act with selfish intent, this is evident through his money saving and the allowance that he grants Nora. It is more strikingly obvious through his use of 'I' when talking, and "my" when discussing Nora. Torvald is a possessive person and this reflects the patriarchal and constraining society that Ibsen wrote his play in. Torvald is typical of the male in nineteenth century Norway.
Williams displays the great change that America has undergone in the twentieth century. He does this through the spoken language of the characters. Blanche is a woman of the old society, where people were well spoken and women were respected; in contrast, Stanley and Stella use slang and simple language- in comparison to Blanche. They are evidence of the equality of men and women. Their society is reflective of the cosmopolitan America that has arisen in the mid-twentieth century.
The language does not only emphasise the actions and interactions of the characters but it can also reinforce the setting around the characters and convey to the audience what they can see. In A Dolls House, Nora's actions are very much like those of a doll's, calmly staying in the house, and drifting around. Not doing much but playing with the children as though they were dolls of her own., "Nora: My sweet little baby doll."
In A Streetcar Named Desire, Blanche is described as 'dainty' and 'moth-like.' This is similar to Henrik Ibsen's use of language when Nora is described and compared to small animals such as a 'spendthrift.' Where Williams uses language to distance blanche from the rest of the characters in A Streetcar Named Desire (ASND), Ibsen relies on appearance to distance Nora from her husband. Nora is distant to her husband as she is a female and in the nineteenth century, women were seen as subordinate.
As she was subordinate, she had no power over the events of the house. This subordination reflected in the character of Nora at the start of the play A Dolls House (ADH). Ibsen has highlighted the oppression of women in the patriarchal society that was present when he wrote this play. Conversely, Tennessee Williams has distanced Blanche from Stanley and Stella through her use of language. She is far more poetic and is well spoken. She would sound out of 'sync' with the rest of the characters on state. With this, Williams is illustrating the great change that America has undergone in the mid-twentieth century.
There is also conflict in the two plays in similar circumstances. Ibsen conveys to the audience the mounting tension between Nora and Torvald. It is conveyed through their limited conversation and explicitly when Nora retorts, "No that's just it. You don't understand me." This conflict is between man and wife. A similar conflict is present in A Streetcar Named desire. There is a conflict between a husband and his wife's sister. Stanley and blanche are conflicting personalities; Stanley is a dominating male and Blanche is a believer that women should be respected. There is a sexual tension that mounts even though they are not married, and this is present through the progression of the play and finally peaks when Stanley rapes Blanche.
The conflict is evident through Blanches derogatory remarks about Stanley, "…I haven't noticed the stamp of genius even on Stanley's head." On the other hand, Stanley displays the conflict in a primitive manner, "…(He seizes her arm.) Don't ever talk that way to me!" These conflicts can be interpreted as depictions of conflict of old and new, Nora is a 'new breed' of independent women and Helmer is set in his ways. In A Streetcar Named desire however, Blanche the female represents the old and Stanley represents the new modern society. Both playwrights use their language to illustrate the conflict in society and convey change.
In A Dolls House there are many references to the title and these coincide with the layout of the stage to look like that of a dolls house, with its side on view of only one room. A comfortably and tastefully, but not expensively furnished room. This not only generates imagery of a dolls house from its layout, but also the audience would feel as if they are watching a dolls house. This is from the characters moving around the single room with not more than two or three characters present, and then they would leave. The room would become a forum and a focus for all the developments of the house and its inhabitants.
The use of language by the playwright can create symbols in the plays. This serves to reinforce many themes and ensure that the audience observes a recurrent theme. In the play A Dolls House there is recurrent language associating Nora with small animals. "Helmer: you're a funny little creature." Ibsen uses this language to illustrate the patriarchal society that both he and Nora are exposed to.
Language is also used to identify characters. This is especially evident in A Streetcar Named Desire; Blanche the sister of Stella uses very poetic and articulate language, " Blanche: …Like an orchard in spring!" Williams has chosen for Blanche to use this language to emphasise the difference between her and the other characters, no only in appearance. This was contrasted to the society that Blanche is present in, New Orleans. The average worker lives in the area and no one is especially educated.
The other characters such as Stella and Stanley use a very simple and colloquial language. "Stanley: Hiyuh, Stella, Blanche back?" In this quote Stanley is asking for Blanche only because they are conflicting personalities, Blanche is condescending and derogatory to Stanley, "… I haven't noticed the stamp of genius even on Stanley's head." In retaliation, Stanley is aggressive towards her. Their conflict grows ever strong and antagonistic throughout the play.
In A Streetcar Named Desire the language evolves through the play and the characters use of language become more violent and explicit. Stanley becomes every violent towards Blanche as the play progresses, "Stanley: ………(He seizes her arm.) Don't ever talk that way to me!" This progression to more aggressive language is also featured in A Dolls House where Nora, the female protagonist, voices her opinion more openly and assertively as the play progresses and this comes as quite a shock to Torvald, "NORA: No that's just it. You don't understand me."
Related Topics