Community Health of Chesterfield County-Virginia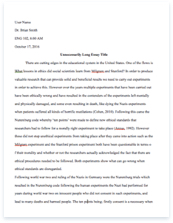 The whole doc is available only for registered users
A limited time offer! Get a custom sample essay written according to your requirements urgent 3h delivery guaranteed
Order Now
Chesterfield County, Virginia has a population of about 328,000 as of January 1, 2014 with 752 people per square mile. There was a 3.6% increase in the population from April 1, 2010 to July 1, 2013. 65.4% of the population is white non-Hispanic, 21.6% are black non-Hispanic, 7.2% are Hispanic, 3.2% are Asian and 2.1% are two or more races. In 2012 there were 3657 births and 1654 deaths in Chesterfield County. They are rated as being safer than 50% of the cities in the US with 41 violent and 1049 crimes against property (Crime rates for Chesterfield, VA, n.d.). The average household income for all races in Chesterfield County, VA is $71,110. The median income for the White population is $74,820, $66,931 for Blacks, $71,713 for Asians and $48,449 for Hispanics. The highest median income came from married couples and Hispanics had the lowest median income at 31% lower than the average median income.
There was a 7.4% total decrease in income for all races. During the time period of 2005-2011 there was a 9% decrease in the white population income, 11.4% increase in Blacks income, a 10% increase in Asians income and an 11.9% decrease in Hispanic income. 16.2% of Hispanics live below poverty level, 8.1% of Blacks, 6.5% of Whites and only 4.2% of Asians. Poverty rates are higher among families where women are head of household. Females have a higher poverty rate at 7.7% while males have a poverty rate at 5.5%. The highest poverty was among children 18 years old at 9.3% and the lowest was for people 65 years and older ay 5.5%. In 2009 526 students in Chesterfield County Public Schools were homeless or without a permanent address which was a 45% rise from the previous year (2013 Chesterfield County Income and Poverty Report, 2013).
The unemployment rate for Chesterfield County residents in 2012 was 5.3%. 1.2% of households received public assistance and there was a decrease in the amount of people who received public assistance. 3499 people in Chesterfield County are disabled, 21,638 people received Medicaid and 21,173 elderly people 65 years and older received Medicare. In 2000 10% of the population was without insurance and 8% of children under the age of 18 (Chesterfield County, Virginia, 2013). Cultural Assessment
The culture in Chesterfield is somewhat diverse with 65% of the population being White and 22% of the community is Black. Black females make up more than half of the population at 60% and males make up 40% of the population. 36.41% of Chesterfield County population has a religious affiliation. There is not a lot of focus on the aging, beauty and fitness with 24% of the county being obese. The Black community considers a person an adult once they reach the age of 18. Diabetes and hypertension are genetic illnesses prevalent in this group. The major source of stress is financial and family issues. They are less likely to seek medical attention due to financial reasons and alternative treatment considerations. This racial group prefers to have their own personal living space and not live with generations of family. Neighborhood/Safety Assessment
Chesterfield County community assessment was completed in 2013, where safety for the natural environment was assessed. Air pollutants monitored in the county are carbon monoxide, sulfur dioxide, nitrogen dioxide, ozone, particulate matter and lead. The Chesterfield County monitoring station reported the lowest number of exceeded days in the region at 2 days was in 2011. From 2002-2011 the number of exceeded days was 9 in 2002 and 7 in 2008. High radon levels above 4.0% were noted in 50% of the homes assessed during the home buying process. High radon levels can cause lung cancer and it goes undetected because it is not a required test in Virginia when buying a home. Stray animals in the area do not pose a health hazard but poisonous plants such as poison ivy, poison oak and poison-suman are found in the county.
There are over 2000 miles of streams, 92 miles of river, 3 reservoirs and hundreds of lakes and ponds found and there primary use is drinking water. Due to the large bodies of water in the county, there is a high risk for drowning. Water quality pollutants in the county come from fertilizers, bacteria from animal feces, sediment from land that are being cleared and stream channel erosion. When the rain falls into farms, parking lots, construction sites, and lawns the water collects pollutants and they get carried to the stream and then eventually end up in the Chesapeake Bay. In 2010 10 out of 15 streams sampled were rated far to poor, E-Coli, dissolved oxygen, fecal coliform, Chlorophyll-A and Polychlorinated Biphenyls were noted in the samples (2013 Natural Resource Indicator Report, 2014).
C & R Battery Company Inc. and the Defense General Supply Center DLA were found on the national priority list for the most hazardous waste sites identified by the Environment Protection Agency because it is a risk to human and/or the environment (Virginia Superfund Sites, 2013). A safety hazard for the built community was also assessed in Chesterfield County. Local building codes do effectively address safety issues. There are statewide building safety codes that are enforced by the county for residential construction. Lead exposure could be a hazard in the community due pipes in older homes. Residences are advised to run water for 30 seconds to 2 minutes to cut down on lead exposure. Chesterfield Fire & EMS will install smoke alarms in the home free of charge for residence who do not have them or cannot afford them. In 2012 the Fire personnel response time was 10 minutes but they would like their response time to be 6-7 minutes. Due to the recession building more Fire stations has been put on hold. Disaster Assessment
Chesterfield County, Virginia has had the following significant disasters in the past: hurricanes, windstorm, hazardous material incidents, flash floods, drought due to excessive heat and winter storms. There was an Emergency Operation Plan (EOP) adopted by the Board of Supervisors in 2012. The EOP is revised every 4 years and the Local Community Assessment for Readiness (LCAR) is completed by the county yearly. The drafting of the emergency plan is done by community effort and it relies on the county employees to give guidance on the hazard analysis, the exercise design, and an evacuation plan management in an emergency, migraine and the recovery of the community. The EOP must manage and coordinate to make sure the plan is tested and performed as needed. Tornado activity is 1.8 times higher in Chesterfield County than U.S. average.
Earthquake activity in the county is 84% less than the U.S. average. The number of natural disasters is 15 which is greater than the U.S. average of 12. In September 2003 Virginia was affected by Hurricane Isabel. There was 1 death by a falling tree and one death due to carbon monoxide poisoning due to a poorly ventilated generator. The county was adequately prepared for the disaster. They provided free bottle water, shower facilities, meals, debris pickup and drop off and the fire stations refilled oxygen and they were able to get nebulizer treatments (Hurricane Isabel Aftermath Important Numbers & Info, n.d.).
The elderly and people with medical needs are most likely to be affected by a disaster. People using oxygen, dialysis patients and diabetics require special health needs during a disaster. Residents do not have a specific role when a disaster occurs, but they are asked to take care of themselves and their neighbors the first few days after a disaster occurs. Assisting with the emergency preparedness and recovery is the Community Emergency Response Team (CERT). "Neighbors Helping Neighbors Prepare for emergencies, prepares citizens and communities to take more active roles in the county emergency preparedness efforts". The Medical Reserve Corps (MRS) is a list of trained and vetted health care persons and volunteers from the Chesterfield County Health Department who also assist when there is a disaster (Chesterfield County, VA Emergency Operation Plan Basic Plan, 2012).
Works Cited
2013 Chesterfield County Income and Poverty Report (2013). Demographics Studies and Community Information. Retrieved July 12, 2014 from
http://www.chesterfield.gov/planning.aspx?ID=3436#demographic 2013 Natural Resource Indicator Report (2014). Demographics Studies and Community Information. Retrieved July 12, 2014 from
http://www.chesterfield.gov/planning.aspx?ID=3436#demographic Chesterfield County, VA Emergency Operation Plan Basic Plan (2012). Retrieved July 7, 2014 from
www.chesterfield.gov/WorkArea/DownloadAsset.aspx?id=8589943253 Chesterfield
County, Virginia (2013). Retrieved July 9, 2014 from http://www.city-data.com/county/Chesterfield_County-VA.html
Crime rates for Chesterfield, VA (n.d.). Neighborhood Scout. Retrieved July 11, 2014 from http://www.neighborhoodscout.com/va/chesterfield/crime
Hurricane Isabel Aftermath Important Numbers & Info. (n.d.). Retrieved July 13, 2014 from http://www.wric.com/story/1455462/hurricane-isabel-aftermath-important-numbers-info Virginia Health indicators (n.d.). Retrieved July 17, 2014 from http://www.vdh.virginia.gov/OMHHE/healthequity/minorityhealth/documents/va_healthindicators/Tour%20of%20VA_Henrico_Richmond_Chesterfield.pdf Virginia Superfund Sites (2013). U.S. Environmental Protection Agency. Retrieved July 11, 2014 from http://www.epa.gov/reg3hwmd/npl/VAD049957913.htm
Related Topics