Community Health and Population-Focused Nursing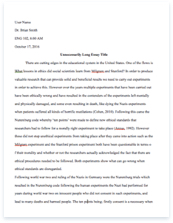 The whole doc is available only for registered users
A limited time offer! Get a custom sample essay written according to your requirements urgent 3h delivery guaranteed
Order Now
Identification of Community
Located in the north central part of the state, just south of Tallahassee and north of Orlando is Alachua County, Florida. Alachua County includes the cities and towns of Alachua, Archer, Gainesville, Hawthorne, High Springs, La Crosse, Micanopy, Newberry, and Waldo. Amongst these towns and cities, Gainesville is the largest and was appointed the county seat (Wikipedia). Amongst the population, forty-seven percent consists of adults ranging from 25-64 years of age (factfinder). The racial makeup consists of 63.7% White, 20% African American, 8.4% Hispanic or Latino, 5.3% Asian, and 2.1% of two or more races (city-data). In Alachua County, the leading causes of mortality are cancer, heart disease, and unintentional injuries (UF).
The 2015 health rankings of Alachua County listed that adult obesity, physical inactivity, excessive drinking, and alcohol impaired driving deaths were above national benchmarks (countyhealth). The top employers in the county consist of the University of Florida, Shands Hospital, the Alachua County School Board, and the city of Gainesville (alachuacounty.us) The median income in Alachua County is $40, 358 and an average per capita income of $22,976, with an unemployment rate of 7.3 percent (citydata). In 2010, 38.5% of adults were considered overweight and 21.6% were obese, for a total of 60.1% who were considered either overweight or obese. Alachua County's rate of obesity is lower than the state and nation and the rate of overweight and obese residents in the county has decreased from 63.3% in 2007 (ufhealth).
Population Economic Status Assessment
Researching the population estimates, income levels, unemployment rates, cultural diversity, and poverty rates assisted in developing the Population Economic Status Assessment of Alachua County. In 2014, the population estimated 256,380 people living in Alachua County (us census). Amongst this population, the cultural demographic consisted of 63.7% White, 20% African American, 8.4% Hispanic or Latino, 5.3% Asian, and 2.1% of two or more races (city-data). The median household income was $42,149 and 24.9% of the population was below the poverty level between 2009-2013 (United States Census Bureau, 2014). The poverty rate among children less than eighteen years old was 21.7% in 2013 (United States Census Bureau, 2014). A 4.3% unemployment rate in 2012 was recorded along with 21.8% receiving food stamp benefits (alachuaco). Neighborhood/Community Safety Inventory
There are many safety hazards found in Alachua County, from environmental, such as air pollution and drought, to social dimensions, like the requirement of vehicle insurance. Air pollution in Alachua County is a derivative of one of the main resources and necessities in the community, Gainesville Regional Utilities. As of this year the Particulate Matter measurement found was 11.6ug/m3 (county health ranking). Cadmium compounds found are listed as the top ranked cancer risk and a contributing factor in the cancer rates in Alachua County (score card). Alachua County has also suffered periods of extended drought. Sectors most vulnerable to drought include agricultural and fishing/recreation industries.
Drought increases the chance of fire occurring and the chance of sinkholes for the entire county. Long-term concerns include reduced potable water for domestic use through lowering of the water table in the area's aquifers. In Florida, groundwater is the source of drinking water for 90 percent of the population, and the state has been impacted by drought on a repeated basis over the last century (Alachua county). Not only in Alachua County, but the entire state of Florida requires any person registering a vehicle with four wheels must have vehicle insurance. Insurance rates vary depending on age and credit history. Florida's minimum coverage is $10,000 personal injury protection (PIP) and $10,000 property damage liability (PDL) as long as you have a valid Florida license plate (flhs). Cultural Assessment Tool
Alachua County is very diverse culturally, but the primary cultural group would be the University of Florida's students. The University of Florida consists of 49,042 students as of Fall 2013. The ethnic composition of the student body consists of 55.3% White, 16.3% Hispanic American, 8.5% International students, 6.9% Asian American, 6.3% African American, and less than 1% Native American. The ratio of women to men is 54:46 with an age range between 18 to 24. Approximately 5,200 students belong to a sorority or fraternity. The Multicultural Greek Council is consisted of twelve cultural organizations. The University of Florida campus offers over 9,200 students with housing. There are many recreational activities available for students from indoor/outdoor sports arenas intramural and club sports (Wikipedia). The typical extent of stress regarding this population would be achieving a passing grade throughout their semesters. Many students cope with stress by eating unhealthy food, exercising, or joining friends at local bars or nightclubs. Many students enjoy being single or partake in dating, the majority state their goals in completing their education prior to getting married.
Disaster Assessment & Planning Guide
The Alachua County Emergency Management department maintains the Alachua County's disaster preparedness guide. The guide includes four major areas that may affect our county. The first is acts of nature, which include tornados and hurricanes, disease outbreaks, such as avian and swine flu, hazardous materials, such as chemical spills, and lastly, terrorist attacks (alachuacountypublicsafety). These disasters have an effect on the entire community, but the most vulnerable are the young, old, and anyone with special medical needs. Public agencies in Alachua County, such as, the Red Cross, Shands Hopsital, North Florida Regional Medical Center, and the Alachua County Health Department will offer aid to any individual during a time of crisis (alachuaco healthcare facilties). During a previous hurricane, Shands hospital purposely overstaffed the hospital with medical doctors, registered nurses, and patient care assistants in order to provide assistance and shelter to anyone requiring help during the disaster. The barriers related to a possible disaster would be medical equipment for any person requiring special medical needs or language barriers when assisting others to possible safety.
Windshield Survey
The environment of Alachua County is vast space covering 969 square miles of rural and urban areas. In Gainesville, Florida, there are many designated parks and rivers that are maintained by the Parks and Recreation Department of the city. There are many walking, hiking, and biking trails throughout the city for recreational use. The homes in Gainesville are generally all well maintained with the majority of older homes in the downtown district and newer homes as you make your way to the outer areas of downtown. Many of the older housing communities do not have sidewalks, but the majority of newer developments do provide sidewalks throughout the neighborhoods. Payne's Prairie is one of Alachua County's state parks
References:
http://factfinder.census.gov/faces/tableservices/jsf/pages/productview.xhtml?src=CF
https://en.wikipedia.org/wiki/Gainesville,_Florida
https://ufhealth.org/sites/default/files/media/Shands%20CHNA%202013.pdf
http://www.alachuacounty.us/Depts/Communications/Documents/pr_images/Dec3Final.pdf
http://www.city-data.com/county/Alachua_County-FL.html
http://www.countyhealthrankings.org/app/florida/2015/rankings/alachua/county/outcomes/overall/snapshot
http://scorecard.goodguide.com/env-releases/county.tcl?fips_county_code=12001#major_chemical_releases
http://www.alachuacounty.us/Depts/PublicSafety/em/Documents/All_Hazards_August_09.pdf
http://www.flhsmv.gov/ddl/frfaqgen.html
Related Topics