Cognitive Development in Late Adulthood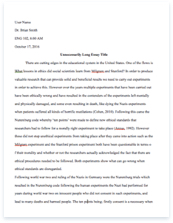 The whole doc is available only for registered users
A limited time offer! Get a custom sample essay written according to your requirements urgent 3h delivery guaranteed
Order Now
Abstract
Through the different psychodevelopmental theories, the importance of the stages of development a human experiences as well as the nature of the changes that occur throughout an individual's life can be understood. Over the years, much has been discussed about early childhood development, but relatively less about the late adulthood development, which is equally important. Thus, the objective of this research paper is to further understand the specific changes a senior citizen experiences during the late adulthood period related with cognitive development, the roots of these changes, and the possible diseases associated with cognitive development. Furthermore, this paper shall also aim to provide recommendations on how a senior citizen can cope up with the changes, and also policy recommendations, and possible future research angles on this topic.
An In-depth Discussion of the Cognitive Changes,
Related Diseases, and Adjustments during Late Adulthood
The twilight of life; old agedness; the last chapter; the peak of wisdom—these are just some of the words that are often associated with late adulthood. More often than not, old agedness is perceived as a stage when everything begins to deteriorate. However, over the years, most of the studies dealing with developmental processes centered on early childhood, while only a handful focused on developments or changes that occur during late adulthood. This may be because this stage cannot even be considered as a stage where development takes place. Rather, it is a stage characterized by deterioration. With old age come different impressions, such as degeneration, loss of one's abilities and skills, diseases, non-productivity, and most importantly, death, which make it a frightening stage for many people.
These are the things that are usually hard for the elders to face, knowing the complications that late cognitive development brings. Hence, this may cause some people to think that late adult cognitive development is a less interesting thing to study and deal with. However, contrary to more popular knowledge, old age is as important to understand as the early childhood's stage. In this stage, serious complications can happen, and serious depression can be felt. Late adulthood is a significant phase of human life. It is also important that during this stage, the individual understands well what s/he goes through in order to cope well with the changes and avoid any further disease of complications. Thus, this paper shall center on understanding well the developmental processes a senior citizen experiences with specific focus on the cognitive development.
Changes that Occur in Relation to Cognitive Processes
Generally, during the stage of late adulthood, most of the human physical and intellectual abilities start to slow down. This natural slowing down process is brought about by certain physical as well as cognitive changes taking place in the body. There are several categories of changes that a senior citizen may experience during this stage. Robert Gates (2007) listed these categories down in his online article entitled, Late Adulthood: Cognitive Development:
Changes in Information Processing
Throughout the early and middle development years, capabilities and skills, whether physical or cognitive, are steadily improving. However, as humans reach adulthood up to later adulthood (i.e., around 60 years and above), some of these physical and cognitive abilities would begin to decline. Part of the cognitive skills that begins to deteriorate is the 5 major mental abilities, namely: (1) verbal meaning, (2) spatial orientation, (3) inductive reasoning, (4) number ability, and (5) word fluency (Gates, 2007). The decline in these five major abilities affects the individuals in many aspects of his/her ever day life. It may affect the individual's performance at work, interpersonal communications, learning process, and overall, process of socialization.
Aside from these major cognitive abilities, the sensory register of a person is also being affected. Old agedness causes decline in the ability of the brain to retain temporary sensory memory. This implies that the older an individual grows, the more his/her sensory system's ability to detect important sensations tends to dull over time (Gates, 2007). Aside from the short-term sensory memory, an individual's working memory is also being affected by old agedness. The working memory of a person serves as a temporary storage of information for future conscious use. It also processes information using the integrative reasoning, mental calculations, and drawing inferences (Gates, 2007). The decline in this aspect of memory retention happens because of the fact that information processing in the brain takes longer as people age.
Changes in Cognition in Daily Life
The main change associated with growing old is cognitive decline, specifically the failure of memory. Memory loss has been affecting adults in their personal jobs and activities every day. Through researches conducted about memory loss in adults, it has been found out that they generally find it hard to memorize a material with meaningless strings of numbers and words (Gates, 2007). Gates summarized the conclusions of his research regarding age-related changes in memory and cognition into four points: (1) mental processes slow down with age; (2) the elderly do show memory declines; (3) the elderly are less likely to use memory strategies; and (4) memory in late adulthood is not as weak as anticipated.
Dementia
Dementia as an intellectual condition is defined as the loss of proper cognitive functioning caused by organic brain damage or disease (Gates, 2007). This illness is explained as a general term which refers to any intellectual disorder that causes several intellectual shortfalls. A person with dementia would experience several intellectual problems like impaired memory (especially the inability of remembering newly acquired information), impaired language and communication skills, impaired orientation (e.g., difficulty in identifying a person and telling time), impaired judgment and impaired overall functioning (e.g., inability to plan and make daily decisions) (Hill & Reiss, 1995). This problem has been proven a psychologically based cognitive and behavioral deterioration (Cantu, 2003).
Hence, although this illness can be observed behaviorally, its roots are mainly psychological. It is also irreversible because most diseases associated with dementia are caused by organic brain damages. Given this, people suffering from dementia lose their abilities at different levels (US National Institute on Aging [NIA], 2006). Oftentimes some people are also mistaken to have dementia because of mere emotional problems. However, these emotional conditions can be very common among normal adults such as feeling sad, lonely, worried, and bored, since these people are those who are usually facing retirement or are coping with a death of a loved one (NIA, 2006).
Problems and Diseases Associated With Late Adulthood Cognitive Development
In the current modern days where the medical technologies are continuously developing to help more patients, it is easier to understand diseases unlike in the earlier times. Certain mental disorders which are associated with adulthood can now be easily grasped by the patients and their families. Some of these diseases have caused fears and trauma to other people in the earlier years, but nowadays, some of these cognitive diseases are proven to be reversible. However, there are still some cognitive illnesses that are irreversible. One of the diseases associated with late adulthood cognitive development is the Parkinson's disease. It can be described as the downgrading of the subcortical regions of the brain that are more often extended to the cerebral cortex and involves brain abnormalities which look like that of Alzheimer's.
Parkinson's Disease
Parkinson's disease (PD) is a progressive mental condition which affects an individual's usual movements such as walking, talking, and writing (Parkinson's Disease Society, n.d.). James Parkinson, the man who led the first research about this disease first calls PD as the "shaking palsy" (cited in Factor & Weiner, 2001). Parkinson published an essay on 1817 about six patients which he had observed to have shaking palsy syndrome. In this essay, he also noted the first symptoms of PD as "slight sense of weakness, with a proneness to tremble in some particular part, but most commonly of the hands and arms. These symptoms gradually increase in the part first afflicted; and at an uncertain period, but seldom in less than 12 months or more, the morbid influence is felt in some other part" (Parkinson cited in Factor & Weiner, 2001). This early description by Parkinson still resembles that of the current medical symptoms of PD.
At present, Parkinson's disease would be identified as a cognitive-related disease which starts with an unnoticeable shaking in just one hand (Mayo Clinic, 2008). The disease is also described to develop gradually which also causes a slowing and freezing movement to an individual. PD can be attributed to a lot of factors. However, medical practitioners discovered a specific cause which directly leads to PD—the lack of dopamine in the brain (i.e., dopamine serves as a chemical messenger). However, many PD physicians are still wondering about other possible factors which can bring about this disease. Some of the theorized causes of PD are genetic mutations and environmental toxins, but these causes are still to be verified (Mayo Clinic, 2008).
This disease often causes fright and panic to the diagnosed patients and to their families. Aside from emotional effects like depression, PD can still bring several complications once the condition becomes worse. One major complication could be sleeping problems. This is most common among late adults because many individuals in late adulthood would always awaken in the middle of the night by certain tremors. They may also experience sudden sleep onset and called sleep attacks at day (Mayo Clinic, 2008). PD patients also experience difficulty in chewing and swallowing. This situation may come during the later stages of PD because the swallowing and chewing muscles of the patients are already being affected by the disease during this time. They would also go through urinary problems and constipation. These complications are commonly side effects of the medications the patients take for the disease. Lastly, PD patients have sexual dysfunction as the disease strikes. This is because the disease itself decreases the sexual desire of the patient, but this may also be because of the combined psychological and physical factors (Mayo Clinic, 2008).
Alzheimer's Disease
Alzheimer's disease has been found to be the most common cause of dementia (U.S. Office of Technology Assessment [OTA], 1991). This disease can be characterized by a loss of intellectual and social abilities which affects the usual daily activities and functioning of patients (Mayo Clinic, 2007a).
Scientifically, the brain tissue of an Alzheimer's patient deteriorates, that is why there also comes a consistent downfall in memory and mental capabilities. Just like Parkinson's disease, Alzheimer's is also progressive. It is a degenerative disease which causes worse forgetfulness to the extent of forgetting the identities of people a patient has known all his/her life. It usually starts with a slight gap of memory and confusions, but as time passes, it eventually leads to an irreversible mental impairment which can actually destroy a person's ability to remember, imagine, and learn (Mayo Clinic 2007a).
At onset, several signs and symptoms may be observed from patients, and the Mayo Foundation for Medical Education and Research enumerates some in their official site. The signs and symptoms of the disease may include: (1) Increasing and persistent forgetfulness; most patients usually forgets about recent events and simple directions at the start of the disease. However,  eventually, this mild forgetfulness worsens, and people afflicted with Alzheimer's may usually start repeating things and forgetting about conversations and appointments; (2) Difficulties with abstract thinking; Alzheimer's patients tend to find it hard to dealing with numbers and abstract problem solving because of the deterioration of brain tissues; (3) Difficulty in finding the right word—caused by the degeneration of brain functions; (4) Disorientation; patients get disoriented about several things around them like the time and date since they often forget about any kind of detail; (5) Loss of judgment;  knowing what to do in simple situations such as cooking and putting pieces of puzzles together can be very difficult for Alzheimer's patients. Often, these things can also be impossible for them to accomplish.
This is because things which require planning, decision making, and judgment tend to be difficult for the patients due to their cognitive degeneration; (6) Personality changes; one of the most observed traits among Alzheimer's patients is their frequent mood swings. They often have difficulties in trusting other people as they become more hard-headed, and they also tend to withdraw socially. These attitudes can be attributed to the frustrations they feel because of the sudden memory loss they encounter. This can also be caused by the restlessness and depression they experience which coexist with the disease (Mayo Clinic, 2007a).
Despite the current developments in medical technology, there remains no proven cure for Alzheimer's disease. However, these developments gave way for certain medications which slows down the process of Alzheimer's, hence delaying the effects and complications of the disease. However, given this fact, there is still no medication that counters Alzheimer's or anything which can make it vanish forever in a person's mental being. This causes much depression to patients especially to their families and caretakers who have to look after them in this condition. Alzheimer's patients vary in their capabilities depending on their self-care abilities (U.S. OTA, 1991). This is because the disease causes the patient to acknowledge cognitive problems brought about by dementia tend to put bounds on a person's ability to do his/her daily activities. These activities can be classified into two, such as, the "Instrumental Activities of Daily Living" or IADL's and the "Activities of Daily Living" or the ADL's. IADL's include shopping, cleaning, cooking, using a telephone, and handling money. These activities differ from ADL's because these are usually not done independently by patients; hence, they can still have some support from their care givers. On the other hand, if cognitive problems become worse, the patients may eventually be unable to do even the tasks they would have to do independently such as, bathing, dressing, or using the toilet, which is considered under the ADL category (U.S. OTA, 1991).
Alzheimer's patients may consider several difficulties even at the onset of the illness. However, towards the later part, they may still experience some worse complications that would require them to acquire proper and thorough medical attention. The patients can sometimes acquire pneumonia because of unintended inhalation of some food particles and substances that they drink. This is caused by their difficulty in swallowing foods and liquids. They may also catch several infections due to their urinary incontinence. This condition requires a catheter to be placed in them which increases the risk for urinary track infections. Aside from these, the patients are also prone to falls, thus, they are also prone to the complications of such accidents. Alzheimer patients are at risk of falling and committing certain accident because of their disorientation. Such accidents may put them in serious situations due to head injuries, internal bleedings, or even prolonged immobilization (Mayo Clinic, 2007a).
Depression
This type of cognitive illness is relatively common. This condition knows no ethnicity, racial background, and economic status (Mayo Clinic, 2007b). Depression can be observed on many young adults, but it has been observed mostly on adults and late adults. Aaron Beck (2006) defines depression in his book, Depression: Causes and Treatment, as: (1) a specific alteration in mood: sadness, loneliness, apathy; (2) a negative self-concept associated with self-reproaches and self blame; (3) regressive and self-punitive wishes: desires to escape, hide or die; (4) vegetative changes: anorexia, insomnia, loss of libido; and (5) a change in activity level: retardation or agitation. Beck (2006) further explained that depression can be a specific condition secondary to another like schizophrenia. In such case, depression may not mean same as schizophrenia. Rather, it would be termed as "schizophrenic reaction with depression."
 Scientifically, the specific causes of depression are not yet discovered; however, studies provide certain factors which seem to contribute in developing depression among individuals. For example, a senior citizen experiences depression if his/her family has a history of depression. If there are members of the family who committed suicide, he went through stressful life events. If he has been used to depressed moods as a youth, if s/he has been exposed to long-term use of medications such as sleeping pills and other kinds of drugs, if she has recently given birth, and if s/he belongs in a lower socio-economic group, there might be a chance. These may not be considered direct causes, but their factors which have often contributed to several depression cases that have been studied. This kind of emotional condition especially in adults is a very serious situation that concerned relatives have to be very careful about because this illness can lead to several more serious things like suicide, alcohol abuse, anxiety, heart disease and other medical conditions, family conflicts, relationship difficulties, and social isolation (Mayo Clinic, 2007b).
Coping Up
The cognitive development process of late adults can be more complex and difficult to deal with since the factors and complications involved with it are also as complicated. It is understandable that the life of individuals at this stage of life can be very difficult and challenging. However, the more they get confused about the changes and the degeneration they are experiencing, the more that they need to try hard to understand these natural phenomena brought by the old age. Dealing with depression and different kinds of degenerative illnesses can really be very hard. It will be normal for these people to feel less confident about themselves and want to be isolated from the world. This is brought by the sudden changes they experience which makes them feel like they become less of the person they used to be when they were still young. In this stage of life, the family, friends, and close relatives play a big role in lessening the burden of old age. Understanding from these people can be very helpful for the elders by making them feel that their experiences are understood (Mayo Clinic, 2007b).
The experience of aging definitely causes emotional traumas (Scrutton, 1999). Most of the time, the way older people deal and react to things vary depending on different factors. One can be on how well they did in their earlier life. This factor is often considered by counselors since the people they are dealing with are actually molded people who already have solid foundations and deep experiences and learning in life. It is in this factor where the person's ability to be open, flexible, gentle, and kind, depends (Scrutton, 1999). There are also certain things that elders fear about growing old such as uselessness and burdensomeness which causes even more psychological torture to them. Moreover, this leads to isolation, lack of respect, and most importantly, the virtual disenfranchisement from the society which is inevitable for elders at this stage (Daniel, 1994).
Dealing with Degeneration Among Elders
Moving onwards is the normal pace of life. Everyone may all eventually grow old in the future, and he or she shall all face old age. With old age comes different degenerative disease that the elders are very prone of acquiring. It is understandable that coping with these kinds of conditions can be tough; however, if having the right attitude towards it will bring an elder to a better state of mind and emotion, then it might be better to give it a try. People with degenerative diseases often go through a combination of different emotions like confusion, anger, fear, uncertainty, grief, and depression (Mayo Clinic, 2007). Immediate relatives or caretakers might not be able to help out the elder medically, but their willingness to listen and to show that they care and understand will be a better assistance. In most diseases like Parkinson's and Alzheimer's, the symptoms can be irreversible, and the patient would not be able to do about it but to try to slow down the process. This fact can be very depressing and frightening for the elders. Thus, a calm and stable environment at home can help reduce the burden of their problems and anxiety. Sudden noise, large groups of people, being rushed or pressed to remember, or being asked to do complicated tasks can worsen the anxiety of the elders and may cause them to lose focus and become disoriented (MayoClinic).
Dealing with Depression Among Elders
Most of the time, people tend to misunderstand certain attitudes the elders show which are actually caused by the depression they are going through. Depression may be popularly known as an emotional state; however, this condition is being affected by different cognitive and psychological factors. Even in young adults, depression caused by psychological traumas and experiences may be very difficult to deal with. With elders, it becomes more difficult, considering that they tend to be weaker, and that they are experiencing more physical difficulties than the younger ones. Talking to a doctor or to a counselor may ease the condition, but acting on one's own and with the help of the immediate family and caretakers would be more helpful.
The Mayo Foundation for Medical Education and Research enumerated ways on how one can cope with depression. In order to ease one's depression, an elder should try to: (1) Simply his/her life — an elder can cut back on responsibilities and set achievable schedules for objectives; (2) consider writing a journal where his/her pain, anger, fear and other emotions can be let out; (3) read reputable self-help books, consider talking about their condition to a doctor or therapist; (4) not become isolated — an elder must try to take part in normal activities and socialize with their family or friends often; (5) take care of him/herself through a proper diet and sufficient sleep; (6) take a part in a group of people with similar condition so that they can connect with people facing similar challenges; (7) stay focused on their goals' it will not be very easy to overcome depression.
Elders must stay focused on what they want to happen with their condition. They should also remind themselves often that they are responsible for dealing with their condition; (8) learn relaxation and stress management; these kinds of exercises like yoga or tai chi can reduce stress which often brings about depression; (9) structure their time; elders must try to plan their daily activities as much as they can. They must try to stay organized in order to keep oriented with what they have to do; and (10) to not make important decisions while in the depths of depression, since this would not let them think straight and clearly (Mayo Clinic, 2007).
Believing that this is just a phase and that this will eventually fade, some people would choose to ignore this condition. Yes, it can be normal to feel down and sad from time to time, but when it comes to prolonged depression, this condition may eventually lead to more serious dangers like suicide and aggressive behavior. Prolonged depression may even impair relationships, and may get in the way of doing daily tasks and activities. Thus, it would be helpful to know when to consult medical advice. It is time to consult a doctor or a counselor once depression leads an individual to commit suicide. This stage of depression can be considered a serious one (Mayo Clinic). However, elders are less prone to this kind of depression complication since they are usually scared of death, but the condition may further result in other complications like heart attacks or failure which can also lead to a sudden death. This makes it very important for elders to fight depression as much as they want to prolong their life. Chuck Falcon (2002), a counseling psychologist, was once quoted in the official site of HealthyPlace, "Remember sadness is always temporary. This, too, shall pass. Can't, If, When, and But never did anything. Trials give you strength, sorrows give understanding and wisdom" (n.p.).
Thus, Falcon believes that maintaining a positive attitude and a happier disposition can greatly help alleviate the condition of people elders suffering from depression. Negative thinking habit contributes a lot to depression (Falcon, 2002). Most often than not, depressed people are those people who choose to focus on exaggerating the problems they have or the conditions they are in. They would also try to recall negative things over positive things. On the other hand, happier elders may experience failure, disappointment, rejection, negative emotions, pain, and great sorrow as well, but their positive attitude makes them overcome these things which can often times pull down a problematic elder to a much worse and miserable state. Depressed people also tend to give up easily with problems and difficulties, making them commit more failures as time passes by, while happier and less problematic elders understands that every failure can be considered as a learning experience and can eventually lead to success if only they would not give up (Falcon, 2002).
Today, more experts like gerontologists, physicians, psychologists, sociologists, anthropologists, philosophers, ethicists, cultural observers, and spiritual leaders are joining the movement to improve the way how people and the society view the process of growing old (Daniel, 1994). This movement has become important nowadays since the society opt to look at the process of aging as a major problem and a terrible disease. This view and perception of old age has to stop if we all want to experience growing old in a more pleasant and easier way. This effort of different institutions is a great help which can finally change the bad impression about late adult development and causes depression and other psychological disorders to elders. Sometimes, one has to understand the concept of "conscious aging" deeper (Daniel, 1994). This way, instead of denying what s/he is going through, s/he will rather accept and anticipate what is there to come. Moreover, rather than thinking about what s/he may lose, s/he would rather think about what s/he will gain through experience, wisdom, and relationships as s/he goes through the golden age.
The late adult cognitive development is as complicated as the complications that also come with it, like dementia, memory losses, and other illnesses which coexist with the process. Having elders deal with this stage alone may be very difficult and, as what we have already discussed, depressing. Thus, the elders shall need all the support and the helping hand not just from their immediate families and friends, but also from the different sectors of the society which can bring about a great improvement in dealing with late adulthood cognitive changes and development.
 Policy Recommendations
The late adulthood cognitive development is not a well understood and learned-about topic for all. Nevertheless, given that this is a significant topic in human development, people must be exposed and must be aware about this topic well since it concerns an important human developmental stage. Knowing that this topic is important in the lives of the people, it may go to show that this topic also plays an important part in the society as a whole. However, most people will just try to ignore this issue. Thus, the government and many non-governmental institutions' support and help shall make a significant difference in the better awareness and understanding of this topic.
The government, having its powerful ability to influence the people, may spearhead a national information campaign about the nature of late adulthood development. This campaign may also disseminate information explaining why sudden and dramatic changes occur in this specific stage of human development. Aside from this, there will also be a need to inform the people about the different complications and illnesses that go with the late adulthood development. These campaigns and information dissemination acts shall be widely conducted in order to create awareness in a wide range of people as well.
Non-governmental organizations or private institutions may also provide funding and monetary support for these campaigns. These institutions may become more powerful in terms of the capability to provide better and more materials for promotion. Psychological and medical institutions can also support the movement of making this issue a well understood and accepted one through giving the late adulthood cognitive development a positive impression. This effort may help the average elders to not be scared of what this stage can bring them, and to not make them have the wrong perception about growing old. Medical institutions must also try to inform the public well, with the help of the media, about the different diseases and complication associated with this topic. This way, early prevention might be promoted to the public. Hence, they shall understand the causes, ways of getting over, and avoidance of these illnesses.
Suggestions for Future Researches
Late adulthood cognitive development is a complex and detailed topic. However, it poses a huge significance in the lives of people in the society since it explains what goes on in this specific stage of human development. Thus, future studies about the less explored subjects about this issue shall be needed. Future researches can focus on the social impact of old age. This topic may try to answer how older population affects the society and the economy. Studies can also explore of other aspects of late adult development aside from the cognitive aspect, such as the social and the spiritual developments which are not as often discussed as the cognitive aspect but are equally important.
Aside from these, medical researchers can also study the current developments in medical technology that can pave the way for the cure of the different cognitive-related adult diseases such as Parkinson's and Alzheimer's. These studies shall target not just the elder population but the population as whole, since everybody is going to benefit from the results of these studies. Understanding the whole process of adult cognitive development may not be that clear to most people, but with the help of future possible studies, the society may have a more pleasant, positive, and optimistic view of this stage of human development
References
Arra, C. T. (2008). Physical and cognitive development in late adulthood. North Virginia Community College. Retrieved November 3, 2008 from http://www.nvcc.edu/home/carra/232chapter17.ppt
Beck, A. (2006). Depression: Causes and Treatment. Philadelphia, Pennsylvania: University of Pennsylvania Press.
Cantu, E. (2003) Late Adulthood Physical & Cognitive Development. University of Texas, Brownsville. Retrieved October 31, 2008 from http://blue.utb.edu/ecantu/Psyc%202314/Notes/FeldmanNotes17.htm
Daniel, J. (1994). Psychology Today. Learning to Love Growing Old. Retrieved November 4, 2008 from http://www.psychologytoday.com/articles/pto-19940901-000027.html
Factor, S. & Weiner, W. (2001). Parkinson's Disease: Diagnosis and Clinical Management. New York: Demos and Medical Publishing.
Falcon, C. (2002). Overcoming Depression and finding Happiness. Healthy Place. Retrieved November 4, 2008 from http://www.healthyplace.com/Communities/Depression/treatment/therapy/article_overcoming_depression.asp
Gates, R. (2007). Late Adulthood: Cognitive Development. Growth and Development. Retrieved October 31, 2008 from http://www.rcgates.com/psyc/c24_pv.html
Hill, C., & Reiss, N. (1995a) Dementia. Adult and Child. Retrieved October 31, 2008 from http://www.adultandchild.org/poc/view_doc.php?type=doc&id=3235
Hill, C., & Reiss, N. (1995b) Reversible and Irreversible Cognitive Disorders. Adult and Child. Retrieved October 31, 2008 from http://www.adultandchild.org/poc/view_doc.php?type=doc&id=13153
Mayo Clinic. (2007a, January 12). Alzheimer's Disease. Mayo Foundation for Medical Education and Research. Retrieved November 4, 2008 from http://www.mayoclinic.com/health/alzheimers-disease/DS00161/DSECTION=coping-and-support
Mayo Clinic. (2007b, February 14). Depression (Major Depression). Mayo Foundation for Medical Education and Research. Retrieved November 4, 2008 from http://www.mayoclinic.com/health/depression/DS00175/DSECTION=coping-and-support
Mayo Clinic. (2008, May 9). Parkinson's Disease. Mayo Foundation for Medical Education and Research. Retrieved November 4, 2008 from http://www.mayoclinic.com/health/parkinsons-disease/DS00295
National Institute on Aging, U.S. Department of Health and Human Services. (2006). Forgetfulness: It's Not Always What You Think. Retrieved November 3, 2008 from http://www.niapublications.org/agepages/forgetfulness.asp
Parkinson's Disease Society. (n.d.). What Is Parkinson's?. Retrieved November 3, 2008 from http://www.parkinsons.org.uk/about-parkinsons/what-is-parkinsons/what-is-parkinsons.aspx
Scrutton, S. (1999). Counseling Older People: A Creative Response to Ageing. London: Gower Publishing, Ltd.
U.S. Congress, Office of Technology Assessment. (1991). Confused Minds, Burdened Families: Finding Help For People With Alzheimer's & Other Dementias. Washington, DC: U.S. Government Printing Office.
Related Topics