Clean and Clear Campaign Overview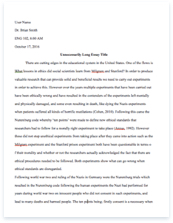 The whole doc is available only for registered users
A limited time offer! Get a custom sample essay written according to your requirements urgent 3h delivery guaranteed
Order Now
The advertisement campaign that I am choosing is the skincare line Clean and Clear. Johnson and Johnson decided to develop a series of sub-brands under the Johnson name each targeted at different life stages. In 1991 they launched the Clean and Clear line of skincare products. These products were targeted towrd the female teenage market. The vision was to make Clean & Clear 'The global leader in female teen skincare." They always use teeange girls in their commercials talikng to each other and about their skin. They give off a very fun and carefree vibe in these advertisments that is more relatable to teens. The brands well known slogan is " clean and clear and under control" which is very upbeat saying that will hopefully make a stamp in the consumers mind. Other brands such as loreal and olay promote ani aging, their commercials are more serious and have older women in them. These campagns try to show teenage girls, who are just getting into skincare what it is like to have clear glowing skin. The commericals show the girls first complaining about an skin issue such as a blemish and then using the product to correct it.
This is showing the consumer that this product can help them achieve beautiful skin and be like the girls in the commercials. I think that they do a good job of showing how and why the product used, because most teenagers do not know much about skincare and are just getting into it, these commercials are simple and fun so they catch the attention of the teen girls. I have not seen many ethical issues with these advertisments. Although some people who nitpick might read into how the girls in the commercials always fresh faced teenagers and might call it superficial. I believe that skincare is overall about personal hygiene and these advertisments are trying to pave the path for teen girls and show them how to take care of themselves. The internet is used to promote clean and clear in many different ways. The first and most informational way is the clean and clear website. This site has many different ways t help the consumer get more information and the brand and their products. It goes into detail about all of the products that they have.
It also has reviews about the product so that the consumer can see how others thought the product works. You also can buy the products on the website as well. Another great tool that they had on the site was information about acne. They had a glossary of words having to do with acne, research on it, and facts about it. This I thought was a very great thing that they did to help their customers find out more information about why taking car of their skin is so important and how their products and research would help solve your skin issues. They also showed you places where you could but their products if you chose not to purchase it online. They aslo had deals and discount coupons you could print out. I think that it it is very smart to offer coupons because everybody likes a good deal and teenagers usually do not have that much money to begin with. Clean clear has many advertiemtn campaigns on tv, magazines, and on the internet. These ads appeal to a persons sights. Their packaging also appeal to a person sights. Over the years they have changed their packaging and logos many times to keep up with the changing trends and to catch people's attention. They have done bright colors such as aqua blue and orange, and more muted colors such as gray and deep navy to appeal to different types of customers.
There are some smell sensory's incorporated into this campaign. An example of this is the morning b urst face wash that is supposed to give off a strong citrus smell to wake up you and your skin in the morning. It was advertised this way to get people interested and so they would go to the store and smell it and hopefully like it and purchase it as an end result. I feel like clean and clears products fall into the category of belongingness in maslow's heirarchy of needs. Skincare items are grooming products that people of all ages use inorder to enhance their appearance and feel better about themselves. I know that I always feel better with fresh washed face and skin cream on. These products are great for hygiene purposes but they are not an absoulte neccesity, you could live without them, they are not a basic need but more of a want. The Self is very prominent in the campaign. These products are all about improving your appearance and trying to achieve an ideal of beauty that society has placed upon people.
Most teenage girls are very into their appearance and want to enchance their looks. The teenage years are usually the starting phase of beauty routines for many girls, they becoming aware of certain things such as skincare, makeup, clothes, and other things that they did not pay as much attention to when they were younger. This is also the age where their parents might allow them more freedom with their appearance, where it was more controlled before. Many teen girls look at magazines, the television, and their peers for their beauty ideals. In the clean and clear commercials the girls are all young and attractive, this makes the consumer think that if they use the products they will be one step closer to achieving nice skin, and looking better. I feel like this particular brand and product would involve limited problem solving.
A person who might be interested in buying these products might do some research before going in and making the purchase. Even though the products are not to expensive a person might still want to be informed about the products and why they would be the best ones for them. There are a lot of different skincare products out there, so making a decision about a particular kind can sometimes invlove some thinking and time. Doing research on the internet would be a great way to see if these products would be the right fit. Also before going out and buying these products searching for coupons would be smat thing to do inorder to save money. Teenage girls would be most likely to buy this product. Most teenagers do not have to much money, however they can usually get some from their parents. I would say that mostly middle class consumers would purchase this product.
These products are not super cheap like dollars store brands but at the same time not to expensive either such as proactive or department store cosmetic lines, they are a good middle ground for affordable but not cheap. Teenage girls of all races and ethncity's I think would be interested in this product. It is sold pretty much everywhere drugstores, grocery stores, cosmetic stores, so pretty much everybody ( in the US) has access to these products. I have seen a majority of these ads feature all races and ethnicity's. I think that clean and clear does a great job of getting teenage girls into skincare and using their products. I remember when I was growing up how they where one of the first lines I used. Their ads are clear about and what they are trying to achieve, getting teenage girls to get clean and clear and under control.
Related Topics