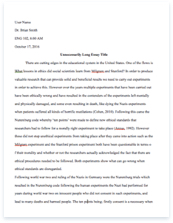 The whole doc is available only for registered users
A limited time offer! Get a custom sample essay written according to your requirements urgent 3h delivery guaranteed
Order Now
Marriage at age fourteen is legal in Spain and has recently got world attention. Health Minister Leire Pajin said: "There is a technical discussion of a law that we want to present to protect minors… and in that discussion, children's organizations point out that the United Nations." He recommends raising the minimum age from fourteen to sixteen in Spain. Spain said on February 3rd, 2011, that the government has no immediate plans to raise the minimum legal age for marriage from fourteen, one of the lowest in Europe, to bring it in line with UN recommendations. In Spain from 2000 to 2008 the Europa Press new agents, quoting official statistics reported that a total of 326 children aged fifteen or younger have been married. Yolanda Roman, of the charity Save the Children, said, "fourteen is the age at which teenagers are in a sensitive age, in which the emotional and psychological development is not complete," Spain has to raise their minimum marriage age. Spain does not even have a problem about underage child marriage because Spain has already given enough power to let children have human rights.
According to the Spanish law, both a man and a woman need to be at least eighteen years old to get married. If they are between the ages of fourteen and eighteen, they need the consent of a parent or guardian. Last October, a ten year-old Catholic girl gave birth in Spain; her husband was thirteen years old. Her mom said she's delighted to have a new granddaughter and doesn't understand why the birth has shocked anyone. Her mom also said she didn't understand the attention the case was generating because she and her daughter are of Roma descent and their custom is to allow girls to marry young even though that's against the law in native Romania. Meanwhile, the story was going viral on the Internet and causing an uproar in Spain. This event made the people all over the world start discussing child marriage and the efforts to increase the minimum marriage age.
However, being married when you are young is a Catholic culture, and tradition. It is difficult to try to change a religion that has already lasted for thousands of years just because a 10-year-old girl has given birth to a baby which made people try to increase Spain's minimum marriage age but did not cause any problems. Therefore, there is no need to worry about a 10-year-old girl giving birth in Spain. Underage marriage is not a significant problem in Spain. In Spain, a total of 326 children aged fifteen or younger have married in the period 2000-2008. Spain has more than 46 million people. According to that 326 people is a minority in this country. In fact, it is around 0.0007% of 46 million people.The Spanish daily newspaper, El Pais, has also reported that there are occasional unregistered marriages of underage Catholic children who marry in a traditional Catholic ceremony, rather than via a Catholic or Protestant ceremony where the weddings are registered by the government.
We believe that not only Spain, almost all the countries around the world have an issue, which is getting married before eighteen years old, 0.0007% of people becoming married at a young age is really not that crucial of a problem to Spain. Some people may also think that "fourteen is the age which teenagers are in a sensitive age, in which the emotional and psychological development is not complete", but becoming a married couple is their choice . They can choose to be married or not. No one can force them to do that. Even though when they grow up, they know that they might have done something wrong, it is their faults. If they had a bad marriage and they divorced pretty soon afterwards, both of them still have a chance to get another marriage.
From that experiences, they will probably get a better marriage, or they will know how is the marriage like and not to marry more. Therefore, child marriage is not a significant problem in Spain. Our suggestion to all other countries in the world and the U.N. is to not increase the age that young adults can be married, but enforce parent or guardian approval of the marriage. And to make sure that nobody would break this law worldwide, we ask that governments of the U.N. step up and give harsher sentences to those whose abuse the law, such as increased jail time. Therefore, because child marriage is not a significant problem in Spain, there are not any significant U.S.-funded initiatives in Spain to reduce child marriage.
Related Topics